Twenty39 enables me to help other business owners solve problems and find greater business success - it's part of a broader personal vision to share a legacy of generational inspiration, prosperity and social impact.
Tasha has a multi-faceted background in curating business and technology solutions for businesses and independent professionals; and rescuing troubled initiatives ranging from small engagements to multi-million-dollar global enterprise initiatives. She leverages competencies in Data Analysis & Strategy, Systems Engineering, Data Curation, Project/Program/Portfolio Management and Business Operations Strategy & Management to design, execute and implement solutions for her clients.
Tasha has held various roles of escalating responsibility, authority and complexity over the last 22 years, is a U.S. Navy veteran, and former senior level federal civilian. What makes her a great consultant are those intangible gifts that feel so rare in today's professional world – honesty, compassion, and a willingness to just get it done. Her strong interests in solving problems and helping people inspired her to create Twenty39; which serves as the foundation for a legacy of generational inspiration, prosperity and social impact.
Outside of business hours, Tasha invests in startups and real estate, supports entrepreneurs and social impact organizations, and serves on board for Citrine Angels, a membership group providing early-stage investment opportunities and education to female investors in the Washington DC Metro area.
Program/Project Management
Intelligence Analyst
Business & Technology Strategy
Business Operations
Data Analysis
Data Curation
Strategic Planning
Risk Mitigation
IT Governance
Business Development
Federal
Information Technology
Professional Services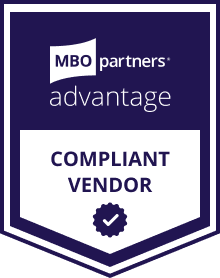 Schedule an introductory phone meeting to determine if you'd like to engage with Tasha as a consultant.
View a list of services Tasha provides as a management consultant and connect with her for project work.