A Mid-Year Check-in for Enterprise Organizations Regarding the Future of Work
This Independence Day holiday is unlike any other we have seen in the past century. For senior executives responsible for hiring and employee management, it's an especially trying time.
For many, there is a strong sense of personal responsibility to their employees – alongside a sense of accountability to their board room for sustaining profits and protecting the corporate brand.
May have personally worked overtime, taken pay reductions and invested tremendous emotion to help protect their business and their employees' health and income. This weekend, they are ready for some well-earned long weekend rest. Despite this, some key questions still keep them up at night.
The Future of Work has become top-of-mind for business leaders, both in terms of where work is performed (remote vs full time in-office, or somewhere in between); and who performs the work (the right mix of full time and flexible talent sources).
At MBO Partners, we call this trend "The Next Way of Working", and we have worked with business leaders to educate them on the use of a modern business model for talent management and organizational change management.
This combination of forces has made workforce optimization the number-one boardroom issue for executives in 2020.
In addition to these externalities – the critical question of employee well-being and mental health is key. Company leaders and managers are working to self-educate and empathize with new efforts to fully recognize emerging diversity opportunities – leading to examination of the workforce culture and mix inside many board rooms.
For both the future of work and the key question of employee well-being, case studies, workforce insights and a perspective on the trends can equip leaders with the right tools to weather not just the pandemic – but the next decade of rapid change.
I: Future of Work – The Tipping Point?
As companies will look back on 2020, a consensus is emerging that workforce change is the big change to a big thing that signals true disruption of the employment model.
For the last decade, it's been clear that America is on a path from fixed to flexible employment – a charge led by high-skilled knowledge workers and small firms, and further boosted by the rapid global growth of the platform economy.
10 years ago, MBO Partners was one of the first to raise the call that within the next ten years, more than half of workers would have pursued self-employment at some point in their careers. The reality is that today, 41 million workers are working as self-employed contributors.
A boardroom impetus to plan and create systems for engaging with external talent is sure to radically grow with the pandemic — as fixed work becomes increasingly hard for companies to effectively sustain.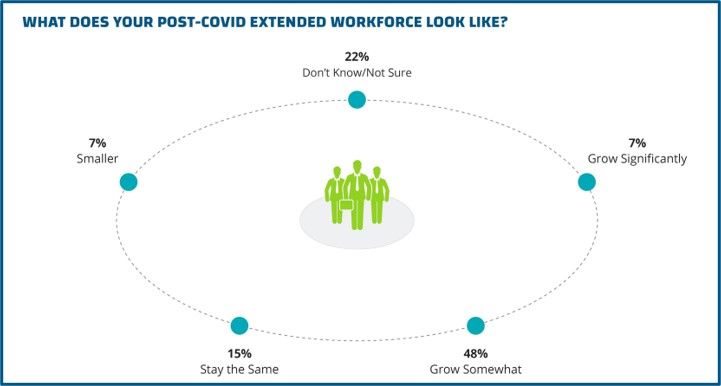 Companies that had a forward-looking talent strategy and a bias toward project or output-based employment already began making these transitions some years ago – others will follow suit and will look for models to emulate in their future of work strategy.
FUTURE WORK, FUTURE FORMAT
Coupled with this, companies are also considering the format of work – realizing that workers are not just able to survive but also thrive in remote work arrangements.
The growth of the co-working industry in the last decade proved that flexible space was a viable alternative to the large "owned" office building.
The pandemic forced employers to immediately shift to a remote work model – with video conferencing capabilities like Zoom and security protocols like VPN making a strong case for a sustainable "Work From Home" or possibly a hybrid office-remote model to become a permanent fixture of work.
View our 10th anniversary report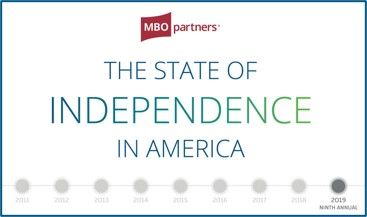 SEEKING A CONSENSUS
As corporate leaders discuss the balance of 2020, they are considering how to balance remote work and face-to-face engagement and re-determining the right mix for their culture and industry needs.
As of yet, no clear consensus has emerged, but those experts with strong knowledge of the sector claim that the answer will lie somewhere in between fixed and fully remote. A recent McKinsey article suggests that 88 percent of workers will return to an office by December 2020, albeit with many changes to the traditional work environment.
These experts suggest that 3 elements will come into play
Flexible lease spaces for ad-hoc needs, either self or co-managed
A smaller traditional office footprint
More corporate incentives for employees to enrich and co-create viable home office spaces that save commute times and enable dependent care and a flexible lifestyle.
The key question for many C-Suite leaders today centers on the future employee experience. How will each workforce cohort respond to the coming career and lifestyle adjustments? How will leaders work to ensure their health and well-being – and also continue to drive productivity?
II: Employee Health and Well-Being and Support – A New Responsibility for Corporate Leadership
The pandemic has called into question every aspect of the employer-employee relationship. Managers and C-Suite leaders must both support their staff through personal disruption and health and wellness challenges, while also ensuring performance doesn't miss a beat.
Many must make difficult decisions about which work is central – and must stay in-house, vs external or offshore – and possible to shop on the open market. Sudden new visa rules mean that for talented international guest workers (H1B), many cannot continue to perform much-needed knowledge services for large enterprises onshore, impacting company competitiveness and productivity on the global stage.
Alongside these talent shifts, it is clear that there is a need – a true imperative – to show both empathy and support. To do this while making decisions that can mean the difference between companies staying open and forever closing their doors is a burden that many C-Suite leaders are facing this holiday weekend.
Research from the Gallup organization shared this month with
C-Suite leaders has called out an approach that focuses on the 5 aspects of employee well-being, charging executives with making employees happier and more engaged to ensure productivity
It is clear that both for full-time employees and their managers – these are not easy times.
Research from the Gallup organization shared this month with C-Suite leaders has called out an approach that focuses on the 5 aspects of employee well-being, charging executives with making employees happier and more engaged to ensure productivity.
For ensuring employee well-being, leaders must consider at least five aspects including career, physical, social, community and financial – as especially urgent in 2020.
III: New Models of Talent Engagement
The reality is that not all employees may be able to retain a relationship with companies in these trying times. How can those who have provided much-needed and valued work services and their business unit managers stay connected, despite the possibly necessary need for disruption and even back-half layoffs?
Entire industries such as retail, hospitality and fitness are facing large-scale redundancies. Every corporation is deciding who can be retained while still maintaining a viable P&L. Is there a model that can keep relationships and knowledge and skills connected to the enterprise?
SOLUTION: SEPARATE AFFINITY FROM EMPLOYMENT
In a traditional model, employees only have affinity with a company when they are employed. When the paycheck stops, so does the relationship. Years of investment are often lost – and skills are hard to re-acquire when needed. It is precisely this conundrum that lead consulting firms to discover and set up programs for workforce affinity – regardless of employment status.
PWC set up its Talent Exchange (managed by MBO Partners, author of this article) in order to effectively house talent across all skill sets, and compliantly manage their deployment to enterprise needs. By focusing on an affinity-based engagement model while planning for the necessary risk and deployment approach to ensure compliant engagement, the company was able to save considerable dollars in re-engagement cost and shop as-needed skills on the open market.
Other large professional services firms, including KPMG and Deloitte, have also followed suit by setting up a 'known talent' engagement program on MBO's platform.
This model is not new in concept but has shifted in execution with the times to include the need for compliant re-engagement. McKinsey first popularized the idea of affinity relationships that extended beyond employment decades ago, pioneered the use of software to house alumni talent for relationship longevity. LinkedIn is a network maker that has allowed the housing of talent in online pools with the convenience of a resume style interface.
AFFINITY MODEL EVALUATION
There are various strategies to create a way to retain relationships with talent, even after a downsizing or corporate change. Each has its pros and cons and key players. Software-only models can house talent; re-engagement is done via staffing partners or directly. This can lead to a higher overall cost as third-party managers can have rich margins on re-engagement. A full-service model can help to manage both affinity and engagement for greater compliance and risk management and spend control. For such full-service programs, a friendly user and customer service experience and a link to existing VMS or Procurement systems is helpful but not necessary for success.
MBO's own direct sourcing capabilities, coupled with active client education around how to create a talent pool of trusted and known resources, are critical to these efforts and part of its larger engagement framework.
TIMING AND ROLLOUT
The back half of 2020 is a time that many companies will simply try to survive. And while surviving is certainly key, this is also a time when truly savvy enterprises will thrive.
But focusing on well-being, the next way of working, including a program for external talent management are key competitive steps that should pay dividends well into the next decade.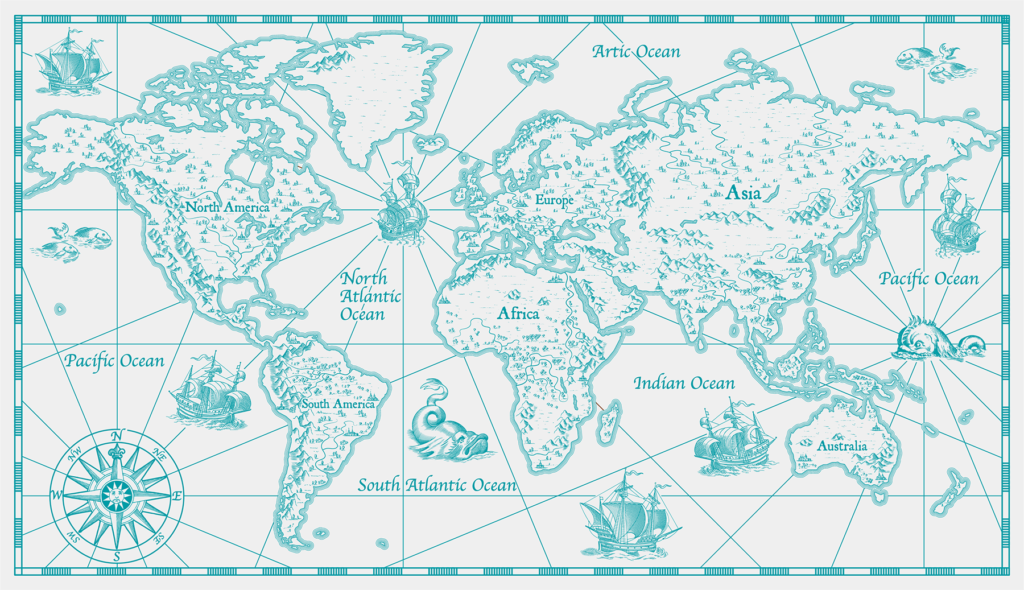 For C-Suite leaders and corporate hiring managers considering which programs to embrace, they may seek to spend the rest of the quarter and even the year, getting smarter about topic. As part of this, they will seek to understand which key vendors to engage to ask questions about cost-effective ways to bring programs to life.
MBO is cited in a Forbes article about remote freelancing in light of the H1B visa freeze

A CLOSING NOTE ON AMERICAN COMPETITIVENESS AND SPIRIT
None of us wanted or asked for Covid-19. It has caused immeasurable suffering for many – and will continue to challenge us personally and professionally for some time to come. But on Independence Day we can be certain of one thing – America's spirit.
When given an imperative to grow and change, American worker and companies have proven they excel at the task – and independent workers are as much a part of the conversation as any group given their satisfaction, commitment and flexible business model of engagement.
When treated with honesty and compassion – talent, both full-time and external – is a company's best and most enduring asset.
This July 4th – we bet on America and its talented workers, entrepreneurs and companies to weather this storm and build a stronger workforce together in 2021 and beyond.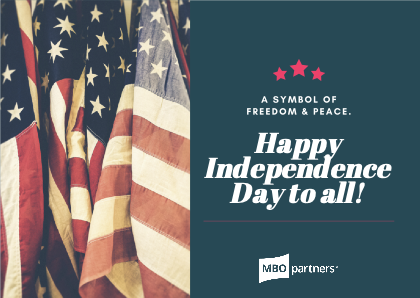 For tired, worried leaders seeking a silver lining in this time of systemic change, it's a great weekend to learn more about the Future of Work. View our reading list to get you started.
Reading List:
Subscribe to our
blog
Get a weekly email of our latest posts sent straight to your inbox
Learn

more

about the MBO Platform
FOR INDEPENDENT
PROFESSIONALS
your independent business with MBO
Engage, scale, and optimize
your independent workforce