4 Major Independent Workforce Themes at 2018 Conferences for Contingent Workforce Leaders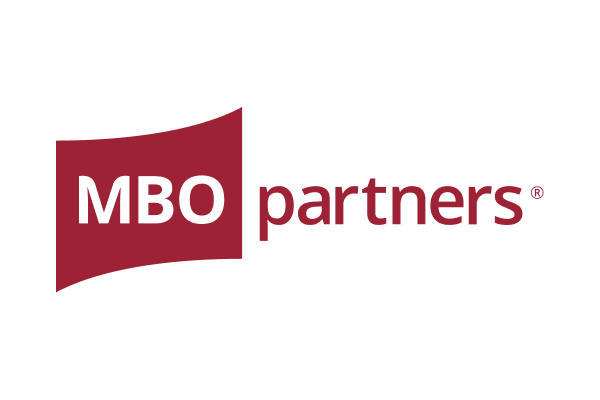 Contingent workforce leaders are gearing up for the heart of event season this fall, where there will be many exciting talent solutions, innovative processes, and risk-mitigation strategies to discuss and learn about. Whether your company is heading out to conferences, or you're simply looking to stay up-to-date with the latest developments, keep an eye out for these four independent workforce themes in 2018.
1. The Intersection of Talent, Enterprises, and Technology in the Gig Economy
As the use of independent contractors becomes more commonplace, organizations are seeking better, more innovative ways to manage this pool of talent. Much freelance work is done remotely, increasing the need for collaboration, communication, and project management software.
As we shift towards a project-based economy, talent acquisition strategies will need to change as well to adjust to this new world of work. New technology will be needed to compliantly find and engage independent contractors. When businesses engage independents, a compliance program serves to minimize exposure to misclassification liability. In general, compliance must grow as dollar value and length of engagement increases. For example, when companies engage an independent contractor for a long-term project that requires high specialization in an area of expertise, a more extensive level of compliance is needed than for a contractor who provides a short-term commodity service, such as an Uber ride.
Organizations are also experiencing a need to streamline their onboarding experience to engage independent talent faster and more cost-effectively. Direct sourcing is one strategy that enables businesses to quickly identify candidates for available opportunities using their own resources rather than relying on a staffing agency or consulting firm. Direct sourcing can help organizations grow a valuable pool of independent talent, lower time and cost savings, decrease time-to-fill, and assist with proper classification. And direct sourcing technology enables this.
Online consultant marketplaces are a direct sourcing tool that are quickly growing in popularity and use. Our research has found that Full-Time Independents are increasingly likely to use an online talent platform to find work in the next 12 months—22% are likely to do so in 2018. In an extensive four-part series, Spend Matters discusses one example of a direct sourcing solution that allows organizations to engage top independent contractors for their projects: MBO's marketplace.
2. Total Workforce Solutions
Independent contractors represent a valuable pool of talent, providing organizations with access to on-demand, specialized expertise. It comes as no surprise that organizations are increasingly leveraging this talent pool as part of their overall talent strategy and are including independents as part of their non-FTE programs.
In order to successfully and compliantly utilize independent talent end-to-end, organizations must build a program, we like to call it a "Direct Access" program, that manages the lifecycle of working with independents: sourcing, engaging, paying, managing, and re-engaging proven independent workers.
In creating your organization's very own Direct Access program, there are some essentials to guaranteeing success:
Building leadership support
Attracting the right talent to your marketplace
Obtaining internal buy-in from hiring managers
3. Mitigating Contingent Labor Risk
As the use of independent talent becomes more widespread, so does the issue of compliance risk. Independent contractors cannot be engaged or treated like traditional W-2 employees. If a company misclassifies a worker, they can be at risk for an audit, which can lead to large fines, bad press, back-tax payment, stalled acquisitions, and reputation damage. Laws and guidelines surrounding worker classification are evolving and it will be important for organizations to stay up-to-date on changes in state and federal law.
General Data Protection Regulation (GDPR), the European Union's data protection and privacy law, is another trend that will likely affect contingent workforce leaders if it hasn't already. California, for example, recently passed a new privacy law that follows many aspects of GDPR. The main component of these laws requires companies to share the personal information and data they collect about customers and what they use that data for, if asked.
4. The Unprecedented Growth of the Independence
Many organizations will also experience the need for a global contingent workforce program as international needs grow. With each passing year, independent contractors account for a larger portion of economic activity. As acceptance and reliance on outsourcing becomes commonplace, more organizations will adopt workforce strategies that embrace independent work.
New research from McKinsey finds that 61% of organizations say they expect to hire more contracting freelance or consulting workers in the next three years. MBO's research supports this trend as well: the proportion of Full-Time Independents with customers outside of the U.S. has risen from 12% in 2012 to 29% in 2018. It will become increasingly important for organizations to consider how to best work with independent talent internationally.
Subscribe to our
blog
Get a weekly email of our latest posts sent straight to your inbox
Learn

more

about the MBO Platform
FOR INDEPENDENT
PROFESSIONALS
your independent business with MBO
Engage, scale, and optimize
your independent workforce