Top 3 Freelance Management System FMS Solutions and Trends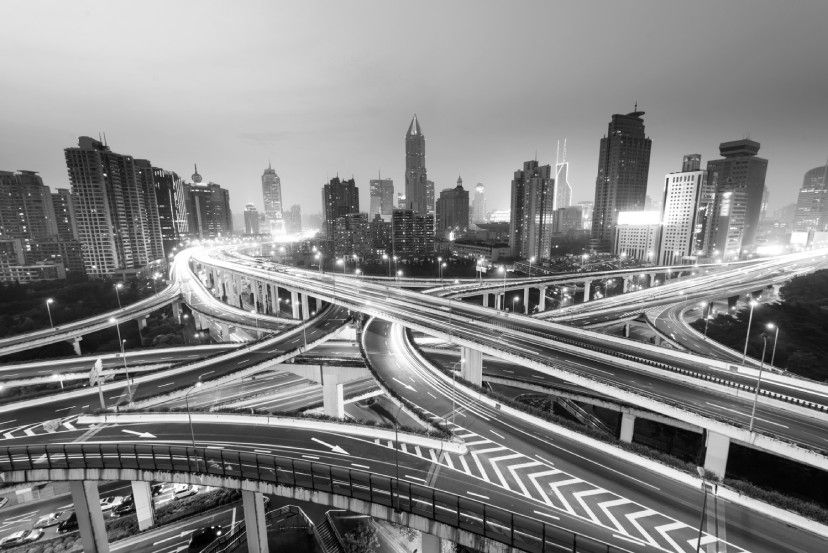 The modern enterprise understands the glaring need – and associated pressures of – engaging the best independent contractor for your project. The systems by which the independent workforce is managed often referred to as a Freelancer Management System (FMS), has drastically evolved in recent years. This blog takes a look at the key components that have led to this innovation, and disruption, in these intermediation platforms to create top-notch consulting marketplaces.
1. User Experience is Becoming More Important
The "platform economy" is ever evolving, but what appears most clear is that the user experience (UX) has become the common currency. During the Staffing Industry Analysts Executive Forum, an oft-discussed topic was building the best FMS solution. While the debate was wide-ranging, there remained a common theme around on the first priority: creating consumer-focused, UX-driven experiences.
The discourse expanded further on this idea. It is now no longer just about enterprise procurement management. In fact, FMS discussions have become independent-focused, with an independent's needs as the foundation upon which technology is built.
This is where the true disruption occurs—a UX-first philosophy directly contrasts to that of how traditional Vendor Management Systems (VMS) are built. VMS were first built to serve very similar objectives, with the goal/mission around improving the acquisition of independent professionals by organizing the supply chain for the good of the corporation and to serve the enterprise. Now it appears the technology is trying to keep an eye on the good of the independent with the goal of gaining adoption by the service provider.
With a UX-first approach, the independent worker is no longer the afterthought. In fact, today's technology and discourse in this new wave of FMS dictate that the independent worker comes first, an approach embraced, adopted, and implemented in the construction and rollout of tools designed to support private talent networks like our own online consulting marketplace, MBO's marketplace.
2. Merging Technologies is Challenging
Business systems often incorporate many different versions of software, whether via technology platforms, operating systems, or processing vehicles. As seen in the recruitment process outsourcing (RPO) side of a business, the newest way to take advantage of the best that modern technology has to offer is not necessarily to get all of these disparate mechanisms and technologies to speak with one another (and in the same language!), but to find a way to incorporate the best components of all of them into one rolled-up virtual solution.
Single sign-on technology is no longer an innovation, but an essential. The next step is to create a uniform system that can take care of all business needs in one place. The question companies must address in the FMS space is no longer focused on "which technologies are the best", nor "how can we use each of these technologies," but more so "how can we create a perfectly fluid ecosystem that features the best technologies working harmoniously?"
Corporate technologists have now been tasked with this undertaking—for example, taking 12 different platforms in three to four areas of a business and making it one system. Executive leaders have been pressured to break down internal silos so their technical teams can "just make it work" across all departments.
In the FMS space, that means an enterprise system geared toward populating, automating, managing, and measuring the process of connecting independent contractors with potential projects and opportunities. "Just make it work" is much easier said than done.
3. Disruption May Indicate Success
Building a UX-first, seamless technology is one thing, but how exactly will the "success" of FMS solutions technology be measured? It remains to be seen, but there are some ideas.
Some consider disruption to be an indicator of success. The FMS solutions conversation has changed, as have the priorities, but when will such new philosophy be considered as the standard?
Additionally, business leaders remain uncertain on how or where to turn to find these technologies. Will it be in a corporate incubator? Or, like many successful start-up companies and application designers, will it be created in a garage Additionally, those facing a buying decision, who "survived" the early VMS years, will have cause for concern with history repeating itself; many of these technologies may end up placed on a "shelf," or defunct/left-for-dead, only visible in the rearview mirror.
Many innovators in the FMS solutions space seek to be the "Uber of" contingent workforce management—some claim that they have already achieved that status, but none have achieved adoption across a broad spectrum of skill sets or labor categories. The industry as a whole has yet to anoint a champion.
John Piazza, SVP Solutions Delivery, oversees the design and delivery of MBO's enterprise client and partner programs, deploying MBO's comprehensive suite of independent workforce solutions to our enterprise clients as well as building programs that integrate our products with the leading contingent workforce management and procurement solutions providers.
Subscribe to our
blog
Get a weekly email of our latest posts sent straight to your inbox
Learn

more

about the MBO Platform
FOR INDEPENDENT
PROFESSIONALS
your independent business with MBO
Engage, scale, and optimize
your independent workforce