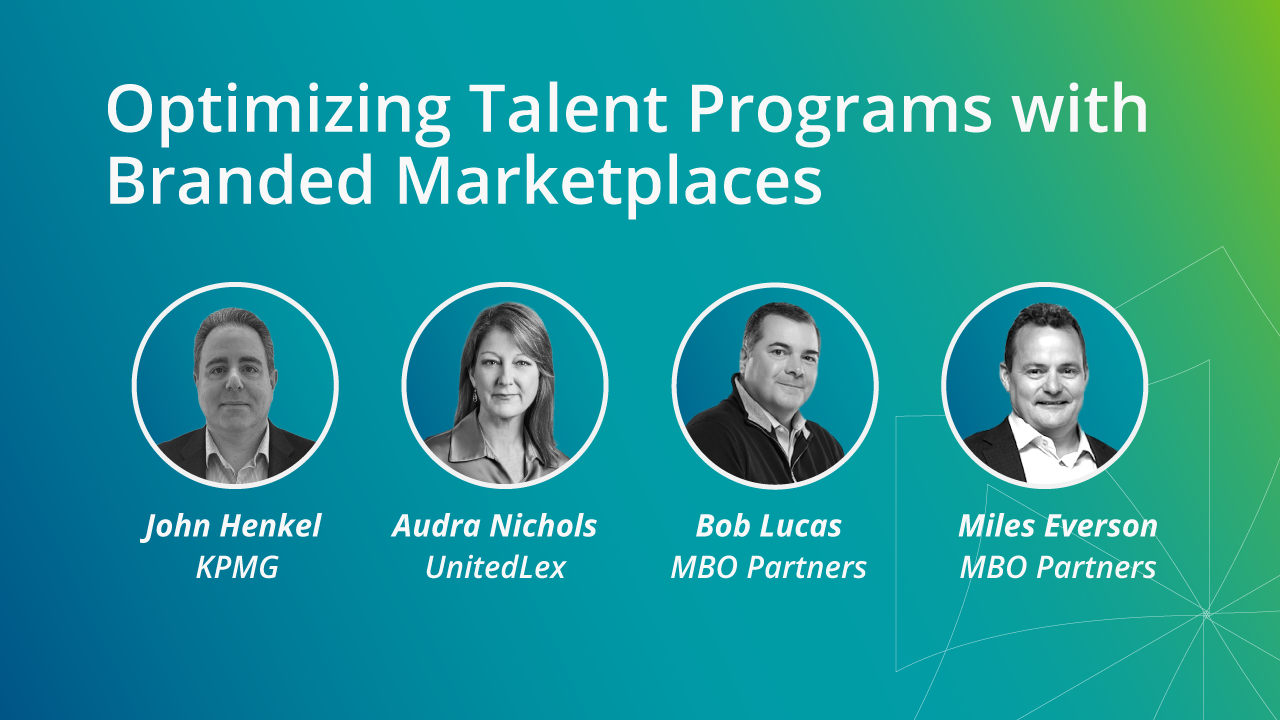 Optimizing Talent Programs with Branded Marketplaces
In today's Human Resource landscape, it is important to know the growing trends in organizations across various industries to directly source talent—bypassing traditional third-party labor sources—to not only establish talent pools and virtual benches of at-the-ready talent but also to create direct relationships with the country's highly skilled labor via branded talent marketplaces.
In this panel-style discussion, John Henkel, National Director of Recruiting - Advisory at KPMG, Audra Nichols, Senior Vice President of Digital Solutions & Methods at UnitedLex, and Miles Everson, CEO of MBO Partners, highlighted new data from an exclusive report on the use of branded marketplaces and contingent labor, and shared how organizations can engage and optimize their own workforces for future growth. They also discussed the benefits of establishing strategic plans to set a path for success in 2022 and the succeeding years.
In this webinar, you will learn:

To establish a successfully branded marketplace as part of a direct sourcing program
About organizations leveraging independent professional talent and utilizing branded marketplaces, and what this means for future contingent workforce growth
What organizations with defined programs are achieving in terms of cost savings, productivity, and access to skills
Actionable insights from leaders about established and grown internal direct sourcing programs and marketplaces
Complete the form to listen to our experts discuss optimizing talent programs and don't miss a recap of Part One (Key Trends for the Future Work in 2021), Part Two (Bringing Open Innovation to the Future of Work), Part Three (Bringing Diversity, Equity, and Inclusion to the Future of Works) Part Four (Direct Sourcing to Access Top Talent in the Future of Work), and Part Five (Creating a Culture of Community to Serve Future Workforce Needs)

Title: National Director, Recruiting - Advisory
Company: KPMG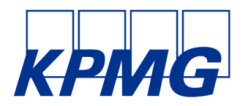 Title: Senior Vice President, Digital Solutions & Methods
Company: UnitedLex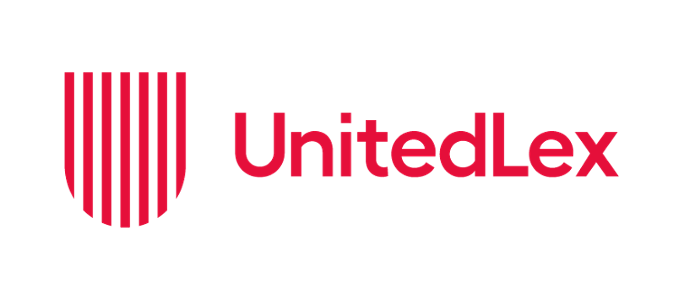 Title: Senior Vice President, Enterprise Solutions
Company: MBO Partners

Title: CEO
Company: MBO Partners