The 2020 report covers how COVID-19 led to a marked increase in digital nomads worldwide and what this population of flexible workers looks like today.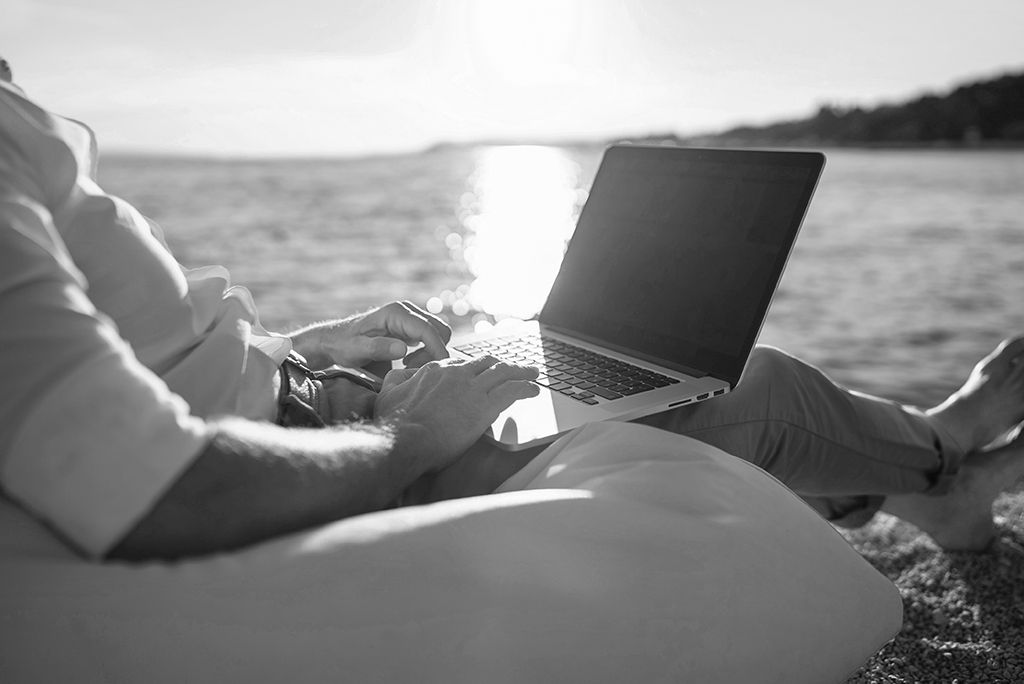 In 2020, the U.S. and the entire world witnessed a seismic shift toward remote work, accelerated in large part due to the COVID-19 pandemic. This shift has impacted the experience of the full-time worker, further boosting the population of American digital nomads. The population of digital nomads in the U.S. also rose dramatically—with an increase of nearly 50% from 2019.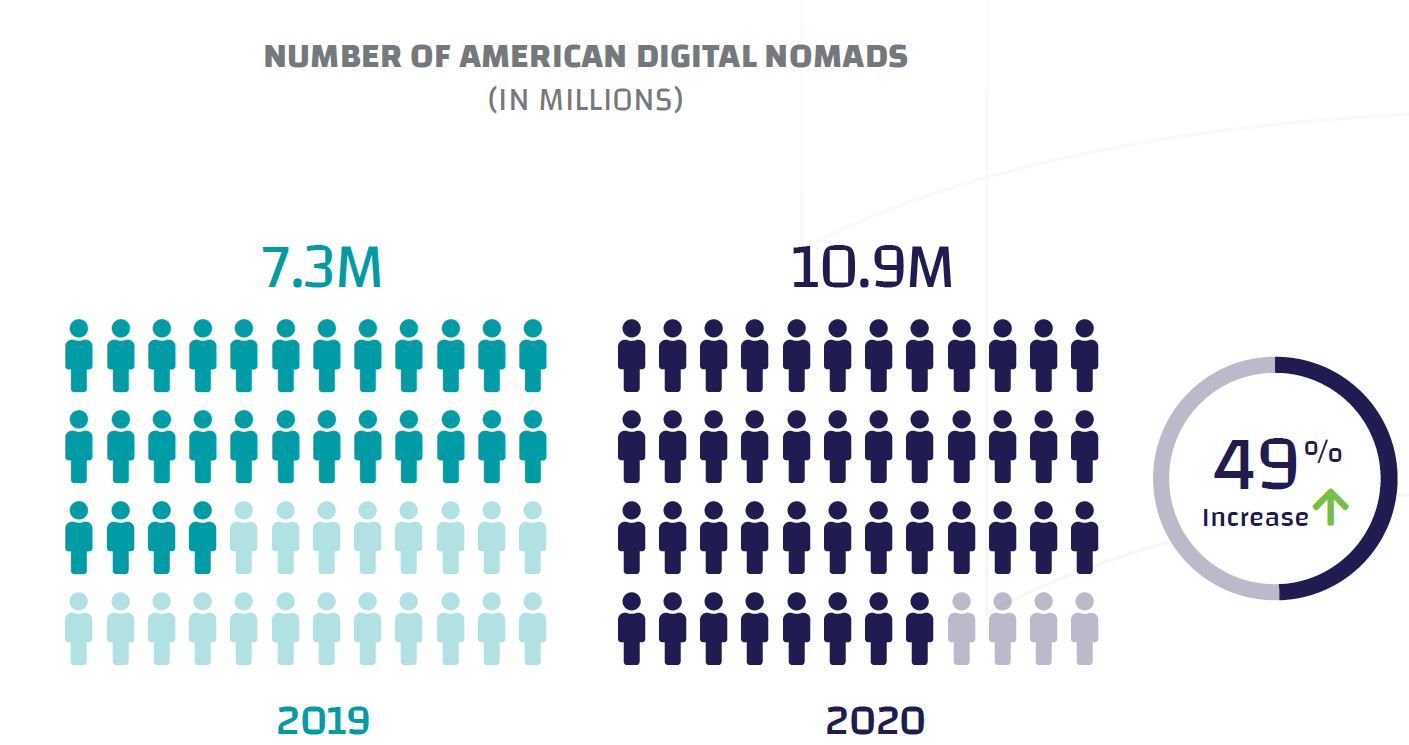 Definition: Digital nomads are defined as people who choose to embrace a location-independent, technology-enabled lifestyle that allows them to travel and work remotely, anywhere in the Internet-connected world. Unlike regular remote workers, who tend to stay in one geographic area, digital nomads travel and explore while working.
Read on for our deep dive into the world of digital nomadism, and stay tuned for more Research Briefs from our State of Independence in America series.
Geoarbitrage enables digital nomads to fund their travels and spend less time working to support themselves and more time enjoying their adventures.