Digital Nomads: Advancing the Next Way of Working

This 2021 report covers how economic and social factors, such as COVID-19, led to a seismic shift in remote work and a significant increase in the number of digital nomads who make up the workforce today.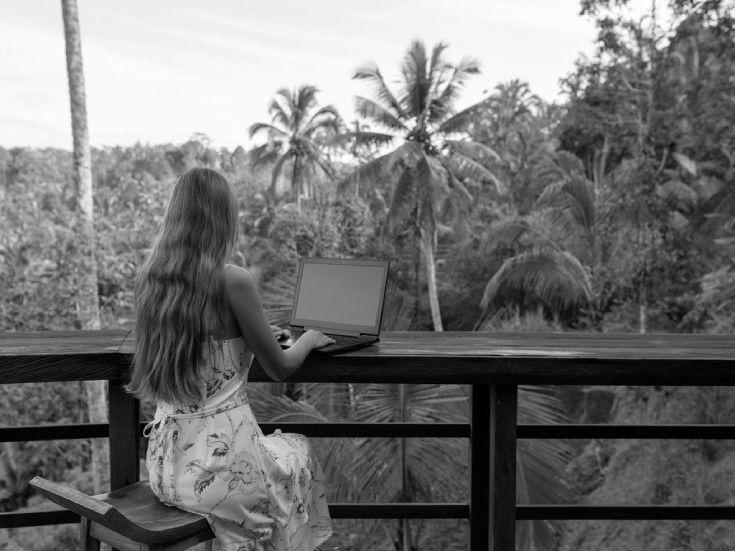 In 2021, the seismic shift to remote work in the U.S. has resulted in a large increase in the number of digital nomads: people who choose to embrace a location-independent, technology-enabled lifestyle that allows them to travel and work remotely, anywhere in te internet-connected world.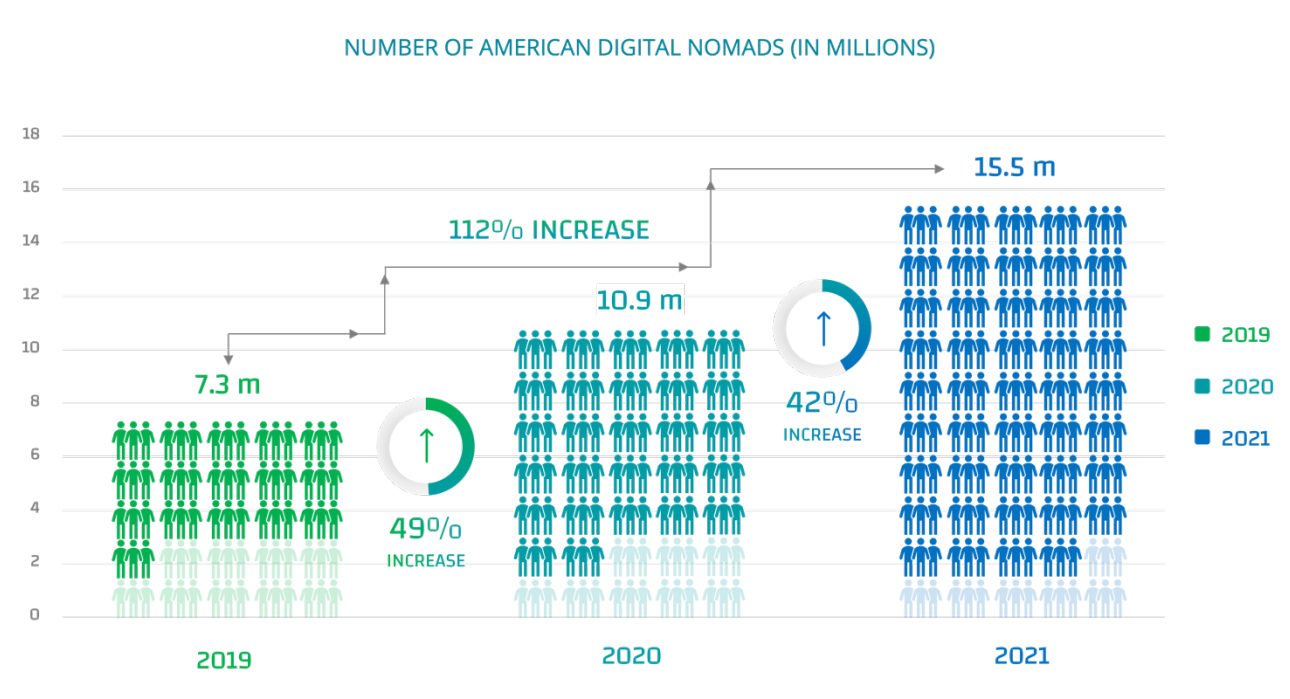 Digital nomads defy a single definition, yet all choose to combine working remotely and traveling for various reasons and lengths of time. Some digital nomads travel for years, regularly moving across countries and continents. Others are nomadic for shorter periods, taking "workcations" and working sabbaticals lasting from several weeks to many months. Some travel the globe, but many never cross a border, choosing to live and work while exploring a single area or country. United by a passion for travel and new adventures, digital nomads enjoy the ability to work anywhere they can connect to the Internet.
Read on for our deep dive into the world of digital nomadism, and stay tuned for more Research Briefs from our State of Independence in America series.
Most digital nomads (85%) are highly satisfied with their work and lifestyle.