How to Give a Great Business Presentation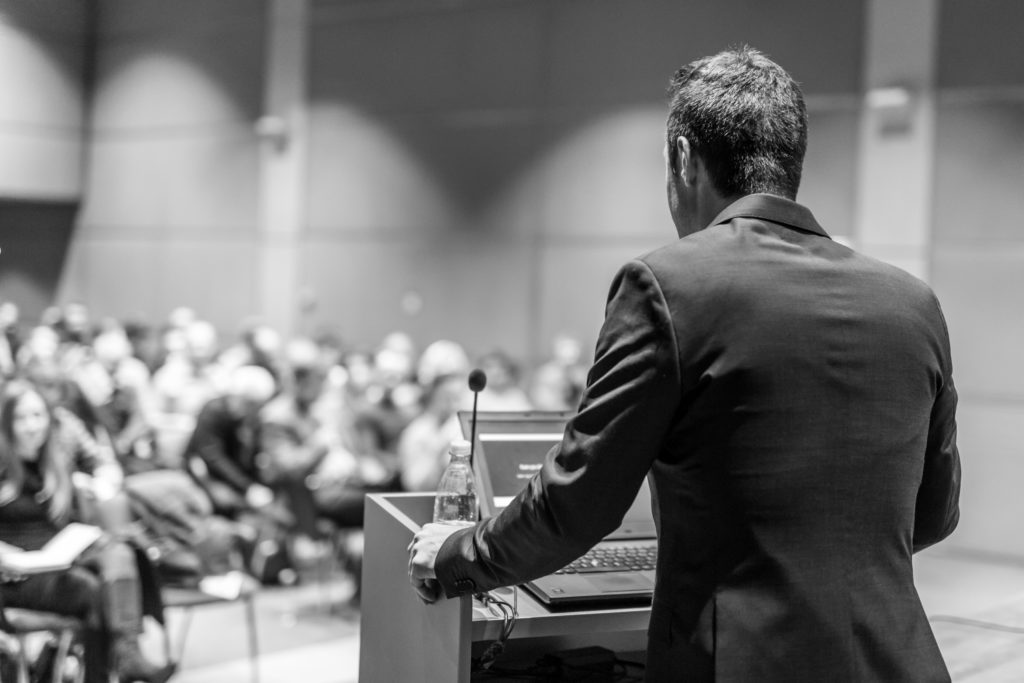 The power of communication
The ability to communicate is one of the most powerful weapons in your professional arsenal. Communicating comes in many different forms, from professional writing, to networking conversations to presentations. Many of us fear public speaking, and those of us who do not generally do not enjoy it. Essentially, a presentation is simply communicating your ideas to your audience. Whether you are presenting to a potential client, a keynote audience, or an existing client, it is essential to be able to deliver a message clearly, succinctly and effectively.
Most of us have sat through a bad presentation – from an overlong presentation to cringe-worthy slides. The messages may have been important, but they were most likely lost or diluted because of a poor delivery. Presentations affect professional reputation, so the ability to effectively communicate ideas is vital to the strength of any independent consultancy.
How to prepare, design and deliver a great presentation
In our guide on How to Give Powerful Presentations, we help you avoid awkward and ineffective presentations by walking you through preparation, design, and delivery. You will learn the most effective way to write your presentation, how to use visual elements, appropriate presentation timing and how to deliver a unified message by harmonizing your body and voice. We also present real world examples from master presenters that will inspire you to develop your own winning presentation.
Guide sections include:
Preparing for your presentation
Designing your presentation
Delivering your presentation
Presentation examples
Sample outline
With these expert tips, you will approach your next presentation with confidence and have the skills and resources to successfully reach your audience.
Download our Guide on How to Give Powerful Presentations
---
Find independent consulting jobs with top companies through MBO's marketplace
---