MBO Partners® Named Second Largest Global Talent Platform by Research Group Staffing Industry Analysts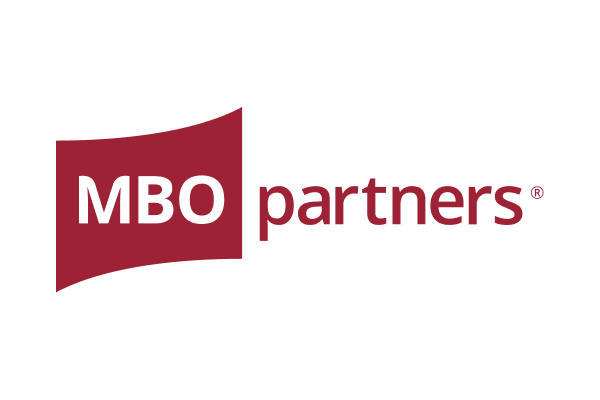 FOR IMMEDIATE RELEASE
AUSTIN, TX – September 29, 2021​ – MBO Partners®, the leading technology platform powering relationships between independent professional talent and enterprise organizations, has been named the second largest global player in its field per the new Talent Platform Landscape report from research firm Staffing Industry Analysts. Its recently acquired open innovation platform, MindSumo, was also named a leader in its category in the same report.
This research, SIA's seventh iteration of its annual look at the state and evolution of digital talent platforms, focused on an expanding set of criteria for 15 unique talent platforms which together total more than $10.7 billion in annualized spend.
Per the SIA definition, Talent Platforms refer to a growing segment of digital platforms that facilitate direct, digitally-enabled contingent work arrangements, from sourcing through payment.
The platform enables a direct legal relationship between the manager and worker. These independent marketplaces enable managers to find and engage workers for specific work arrangements.
MBO Partners was named second-largest by global market share, occupying 9% of the total, behind Upwork (24%) but ahead of brands such as Fiverr (7%), GLG (5%), and Toptal (3%). MBO-owned open innovation and crowdsourcing platform MindSumo was named a category leader as well.
"The pandemic accelerated a number of macro trends in the world of work, among them, widespread adoption of the use of talent platforms—both branded and third party—to find, engage, and manage work with independent professionals," said Miles Everson, CEO of MBO Partners. "In the new work landscape, savvy enterprises need more than ever to diversify their total talent management strategy, and this includes the use of platforms like MBO to engage, scale and optimize their independent professional workforce."
The report finds deepened market penetration for talent platforms, with use by large organizations (1,000+ FTEs) growing from 14% in 2020 to 22% in 2021, a number broadly consistent with MBO's own findings that 28% of enterprises currently leverage contingent labor, and that 40% of independents used a talent marketplace in the past year as a channel to find new work.
The market is forecast to reach $15.1 billion by 2022, a 21% CAGR from 2019-2022.
For more information about the new report, visit https://www2.staffingindustry.com/Research/Research-Reports/Americas/The-Talent-Platform-Landscape-2021-Update.
# # #
About MBO Partners®​
MBO Partners is a deep jobs platform that connects and enables independent professionals and microbusiness owners to do business safely and effectively with enterprise organizations. Its unmatched experience and industry leadership enable it to operate at the forefront of the independent economy and consistently advance the next way of working.
For more information, visit​ ​mbopartners.com​
Media Contact
McLean Robbins
Vice President, Marketing
mrobbins@mbopartners.com
Subscribe to our
blog
Get a weekly email of our latest posts sent straight to your inbox
Learn

more

about the MBO Platform
FOR INDEPENDENT
PROFESSIONALS
your independent business with MBO
Engage, scale, and optimize
your independent workforce