2015: The Year an Easier and Safer Self-Employed Workforce Comes into Focus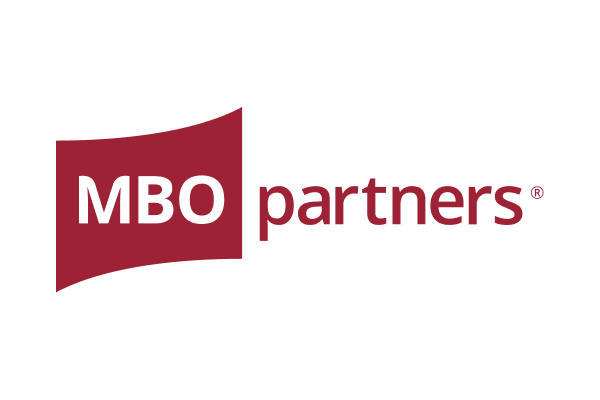 MBO Partners points to four factors that make 2015 a key pivot point for the future of work.
HERNDON, VA–(Marketwired – Dec 22, 2014) – MBO Partners — the first to forecast a future independent majority in the U.S. workforce — draws on four years of national research to predict that 2015 will be the year that Americans accept and adapt to the rapidly growing independent workforce and focus on ways to make it an easier and safer work arrangement.
The prediction is based on four factors:
One: Self-Employment Is Critical to Innovation and Economic Progress. The growth of the self-employed workforce has reached a tipping point, with 30 million Americans already working self-employed — either as a main source of work (17.9 million solopreneurs) or by using self-employment as a way to augment other income (12.1 million side-giggers). The sheer number of Americans choosing self-employment and sticking with it has impacted the work landscape at large, and is changing attitudes and perceptions about work. It is becoming as common to be self-employed as it is to hold down a traditional job — a situation that appeared unthinkable to analysts just a few years ago. Today, the shift to workforce independence is recognized by many think tank futurists, economists, and senior Human Resource executives. It is clear that the growth of the independent workforce has become a critical part of American innovation and economic progress.
Two: Self-Employed Solutions at Your Service. As businesses continue to augment their workforces with agile pools of non-employee contract talent, an entire industry is emerging to support the needs of this new workforce. Innovative technologies, online work marketplaces, back office support platforms and portable healthcare benefits are making the leap to self-employment a more compelling proposition for many. Four years of data analysis from the MBO Partners State of Independence in America report found that more self-employed service providers felt more security in their "portfolio income" approach vs. the traditional "single employer" approach to work. The study also found 26 million American workers who are 21 years and older and not currently working as an independent are now considering a shift to independence in the next 2-3 years. As a result of an environment featuring greater interest in self-employment, the traditional challenges of working solo are no longer insurmountable barriers. This may be why one-third of independent workers now believe the burdens of self-employment are now more manageable than in the past.
Three: The Real Price of Self-Employment Will Become Clear: As more focus is given to self-employed workers, systems and processes are being put in place to better educate, calculate and ensure that the fully burdened costs of self-employment are factored into these work arrangements. This perception change is helping to prevent an unsustainable practice of underfunded taxes, benefits and other overhead that are necessary for solo business owners to operate responsibly. Companies are beginning to institute formal programs to better manage, engage and catalog the capabilities of their freelancers and self-employed service providers, and doing it in a more direct, cost efficient and compliant manner. As larger enterprises directly engage with their extended workforce on a peer-to-peer basis — and learn that it is easier than the hiring process of traditional employees — they will begin to deal with these two types of workers almost interchangeably. In turn, these enterprises and the self-employed service providers will be dealing with greater oversight by federal and local governments concerned that income and payroll tax revenues will be more difficult to monitor. Those government agencies will continue to aggressively enforce and hold both companies and individuals accountable for compliance with labor and tax laws.
Four: A Year of Elevated Conflict and Class Action Lawsuits will Increase Focus on Safe Engagement Practices: It starts with recognizing that there is a clear bifurcation of the independent workforce. Proponents of independent work will seek to create a smoother and easier path to self-employment for the skilled and innovative solopreneurs who are self-determined job creators, eager to take on the challenges, responsibilities and rewards that come with working independently. Conversely, the continuing growth of side-giggers and freelance workers who need to take work from on-line marketplace and work platforms to generate income are a magnet for worker's rights activists claiming that these marketplaces are commoditizing labor, driving down wages, and violating almost every aspect of labor law. Expect continued acceleration in controversy and litigation around this new way of work, already evidenced by the hot press around ridesharing start-up Uber's labor disputes and the all-too-public class action wage and hour lawsuits against online freelance marketplaces. As a result, 2015 will be a year that debates a better and safer way for all types of independent work to get done.
"For the past four years, MBO has been citing data to show the very real pivot from a primarily job-oriented workforce to a primarily project-oriented workforce. Calling on our years of research, our on-the-ground expertise, and our rigorous annual analysis, we can predict that pivot will be much more apparent in 2015," says Gene Zaino, President and CEO of MBO Partners. "2015 will be the year of intense focus towards making workforce independence both safer and easier for all. Both individuals and corporations will seek ways to capitalize on self-employment, while reducing the risks and burdens. Everyone is done with trying to turn the tide back to a more industrial-era workforce. It's time to get on with planning and building out our self-employed future."
Learn more about the landmark research report, The State of Independence in America.
View the Independent Work in America 2015 infographic
About MBO Partners:
MBO Partners is the leading provider of management services for independent professionals and the clients that engage them. We deliver a complete Business Operating System that makes it easy for those self-employed professionals and their clients to work together in a convenient, tax-efficient and legally compliant manner. For self-employed professionals, MBO Partners manages their entire business infrastructure. Our technology platform includes a proprietary process to handle billing and revenue cycle management, contract administration, business insurances, expense management, tax withholding, health and retirement benefits and more. We couple this with the benefits of direct vendor access into enterprises and the "white glove" attention of a dedicated business manager. For organizations that use contract talent, MBO Partners provides a complete independent contractor aggregation and engagement offering, including compliance and payment solutions for 1099s, sole proprietors and micro-businesses. To learn more, visit mbopartners.com.
Sorry, we couldn't find any posts. Please try a different search.
Subscribe to our
blog
Get a weekly email of our latest posts sent straight to your inbox
Learn

more

about the MBO Platform
FOR INDEPENDENT
PROFESSIONALS
your independent business with MBO
Engage, scale, and optimize
your independent workforce