MBO Partners Named to the 2015 Staffing Industry Analysts Largest Human Cloud Platforms in the World List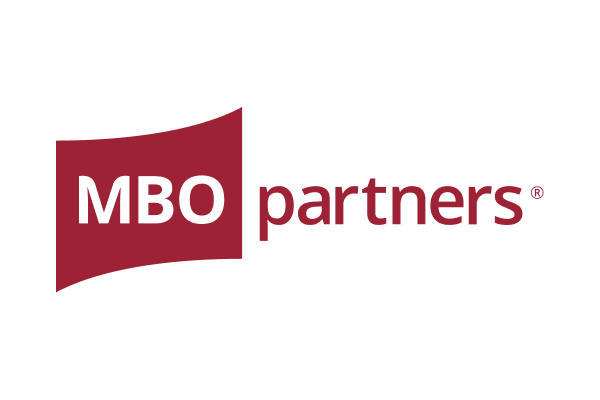 MBO named 5th largest Human Cloud platform by SIA.
HERNDON, VA – August 18, 2015 – MBO Partners announced today that Staffing Industry Analysts (SIA) has named MBO to its 2015 Largest Human Cloud Platforms List. MBO ranks fifth worldwide in the broader Human Cloud category as measured by the volume of services delivered through its online Business Operating System platform, making it easy, compliant and efficient for independent professionals and their clients to work together.
"The independent workforce is a crucial and rapidly growing source of talent across many industries in the global economy", said Gene Zaino, founder and CEO of MBO Partners. "We use cloud-based solutions that help independent contractors run their businesses, access benefits, and work easily and compliantly with their corporate clients. It is exciting to see our Business Operating System recognized as one of the largest human cloud platforms in the world."
ì]"The Human Cloud is an emerging $10+ billion market of digital platforms that enable enterprises and workers to manage and complete typically contingent work arrangements,î]" said David Francis of Staffing Industry Analysts. "Out of the worldís 27 largest companies in this category, MBO Partners ranks fifth, with Uber leading the category at $2.7 billion. Making this list is quite an accomplishment."
The 2015 Largest Human Cloud Platforms List is part of Staffing Industry Analysts' latest report on the Human Cloud Landscape. This is the first time that Staffing Industry Analysts has formally recognized the Human Cloud as an industry.
About MBO Partners
MBO Partners is the leading provider of solutions that empower the independent workforce. MBO Partners makes it easy for self-employed professionals and their clients to do business. For independent consultants, freelancers and micro-service companies, MBO Partners provides a Business Operating System that delivers the technology, processes and services that manage their entire business infrastructure. For the enterprise, and other organizations that use contract talent, MBO Partners provides a complete independent contractor aggregation and engagement offering, including compliance and payment solutions for 1099s, sole proprietors and micro-businesses. MBOís platform includes contract administration, service provider revenue cycle management, expense management, tax withholding, and access to valuable resources such as business insurances, health and retirement benefits and more. MBO couples this with the "white glove" attention of a dedicated business manager for every consultant and a seasoned account team for Enterprise programs. To learn more, visit: https://www.mbopartners.com.
Subscribe to our
blog
Get a weekly email of our latest posts sent straight to your inbox
Learn

more

about the MBO Platform
FOR INDEPENDENT
PROFESSIONALS
your independent business with MBO
Engage, scale, and optimize
your independent workforce