Contingent Workforce Program Game Changers to be Recognized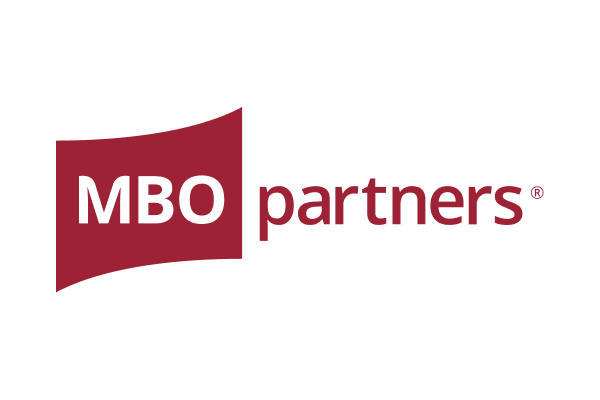 MBO Partners Joins SIA in Honoring Industry Professionals
Mountain View, California – May 15, 2019 – Staffing Industry Analysts (SIA), the global advisor on staffing and workforce solutions, has announced its second annual Contingent Workforce (CW) Program Game Changers list. The list recognizes individuals – professionals working in contingent workforce management roles around the globe – making a significant contribution to the management and evolution of contingent workforce programs within their organizations and industry-wide. This year's list is sponsored by independent workforce leader MBO Partners.
Nominations for the list will be accepted through July 15, 2019. Selection and appointment to the list is made based on the impact and influence nominees have had on the profession and on the roles they play in elevating the value of contingent work. Finalists will be announced this September.
"We are excited to honor a remarkable set of CW professionals again this year," said Ursula Williams, COO at SIA. "The list celebrates not only those impacting his or her company's contingent workforce program in a quantifiable way, but those individuals who do so through true innovation and authentic partnership, adding value for the entire ecosystem."
"There has never been a greater need for innovation and organizational courage than right now. Economic uncertainty, demographic change and rapid advancements in technology are disrupting existing business models and traditional ways of working," said Bryan T. Peña, chief of market strategy at MBO Partners.
"Many organizations are slowly coming to recognize that 'business as usual' is just not good enough when it comes to engaging the in-demand talent that can truly create competitive advantage. These visionaries being recognized in the CW Game Changers list have driven their programs to the next level—as recognized by their peers—and in doing so created a new talent vision for the 21st century and beyond. MBO Partners is honored to join SIA in recognizing this group of elite professionals who are blazing a trail to the workforce of tomorrow."
Those named to the list are being honored during SIA's CWS Summit North America, taking place September 9-10, 2019 in San Diego, CA.
About Staffing Industry Analysts (SIA)
SIA is the Global Advisor on Staffing and Workforce Solutions
Elevating the Workforce Solutions Ecosystem
Founded in 1989, SIA is the global advisor on staffing and workforce solutions. Our proprietary research covers all categories of employed and non-employed work including temporary staffing, independent contracting and other types of contingent labor. SIA's independent and objective analysis provides insights into the services and suppliers operating in the workforce solutions ecosystem including staffing 2
firms, managed service providers, recruitment process outsourcers, payrolling/compliance firms and talent acquisition technology specialists such as vendor management systems, online staffing platforms, crowdsourcing and online work services. We also provide training and accreditation with our unique Certified Contingent Workforce Professional (CCWP) program.
Known for our award-winning content, data, support tools, publications, executive conferences and events, we help both suppliers and buyers of workforce solutions make better-informed decisions that improve business results and minimize risk. As a division of the international business media company, Crain Communications Inc., SIA is headquartered in Mountain View, California, with offices in London, England.
About MBO Partners®
Leading the Next Way of Working
MBO Partners delivers solutions that make it safer and easier for enterprise organizations and top independent professionals to work together. Through its proprietary platform, MBO has built a comprehensive workforce ecosystem that fuels both sides of the independent economy. MBO strengthens relationships, minimizes risk, and maximizes value for its clients. Its unmatched experience and industry leadership enable it to operate on the forefront of the independent economy and consistently advance the next way of working.
Media Contact
Jennifer Arcuni, Communications Director
Staffing Industry Analysts | www.staffingindustry.com
jarcuni@staffingindustry.com
+1 650-390-6171
McLean Robbins, Sr. Director, Marketing
MBO Partners | s36554.p1123.sites.pressdns.com
mrobbins@mbopartners.com
+1 703-793-6390
Subscribe to our
blog
Get a weekly email of our latest posts sent straight to your inbox
Learn

more

about the MBO Platform
FOR INDEPENDENT
PROFESSIONALS
your independent business with MBO
Engage, scale, and optimize
your independent workforce