MBO Partners Expands Leadership Team to Support the Growing Demand of its Offerings to Independent Talent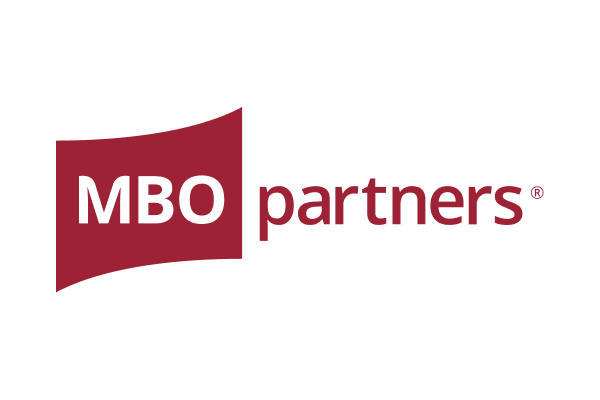 Linda Mann to serve as senior vice president for new business unit; Chris Mack to create new role as chief financial officer
HERNDON, VA – December 5, 2017 – MBO Partners®, the nation's largest provider of business services and tools for the self-employed, today announced that Linda Mann will join as a senior vice president, and Chris Mack will become MBO's new chief financial officer (CFO). The expansion of MBO's leadership team will further the company's efforts to deliver the industry's leading independent workforce solutions for both independent professionals and enterprise organizations.
Prior to joining MBO, Linda Mann served seven years as a director at PricewaterhouseCoopers (PwC), where she was responsible for leading several enterprise-wide initiatives. Notably, Mann oversaw the design, development, and launch of the PwC Talent Exchange, a marketplace that shocked the professional services industry by connecting top independent talent with PwC work opportunities. Before PwC, Mann spent 15 years as a management consultant.
As senior vice president at MBO, Mann will lead a newly-formed business unit that aims to further grow MBO's direct-to-talent offerings and expand its enterprise direct sourcing program with MBO Connect®. This newly-created role will further differentiate MBO, already the most comprehensive offering on the market today, for both independent contractors and enterprise clients that engage top independent talent.
Mann has several degrees in the field, including a BS in Management Information Systems from the University of Arizona, an MBA in Business Administration from the University of Leuven in Belgium, and an MBA in Marketing and International Business from the University of Chicago.
As MBO's first CFO, Chris Mack will oversee MBO's finance team, bringing his nearly 30 years of experience of improving financial and operational management, budgeting, and metrics. Mack joins MBO after serving as president, COO and CFO during a nine-year tenure at Apptix, a publicly-traded company delivering SaaS business communications and managed technology services to several hundred thousand users across both small businesses and Fortune 500 companies.
Mack previously held several senior executive roles at businesses within the healthcare and software industries. Mack also brings international expertise to MBO, including work in Europe, India and the Pacific Rim. He has extensive security and compliance experience through work in high-volume transactional businesses and was responsible for long-term strategic financial and operational planning to establish clear corporate goals and objectives.
A certified public accountant, Mack has a BS in Accounting from Shepherd University and is a member of the American Institute of Certified Public Accountants (AICPA). He has also been nominated for CFO of the Year awards by several organizations and publications, including Washington Business Journal and Northern Virginia Technology Council.
"Linda is a seasoned consultant with a proven track record of providing breakthrough firm improvements, such as the PwC Talent Exchange program. Chris brings both the practical expertise and leadership abilities needed to enhance MBO's decision-making and scalability, making him a natural fit to lead our hard-working finance team," said Gene Zaino, CEO of MBO Partners. "Both of these executives add tremendous value to our leadership team, and their energy and vision will help MBO provide an even greater level of support for the independent workforce."
About MBO Partners®
MBO Partners has the industry's only complete business operating system for independent workers, offering technology solutions that make it easy for self-employed professionals and their clients to do business. By re-envisioning and streamlining the entire contract talent acquisition and engagement lifecycle, MBO improves how independents operate and succeed while helping enterprises reduce risk and get the best return on their contractor investments. To learn more, visit MBOpartners.com.
###
Subscribe to our
blog
Get a weekly email of our latest posts sent straight to your inbox
Learn

more

about the MBO Platform
FOR INDEPENDENT
PROFESSIONALS
your independent business with MBO
Engage, scale, and optimize
your independent workforce