MBO Partners Hosts Online Seminar Showing Executives How to Transition to Profitable Careers as Independent Consultants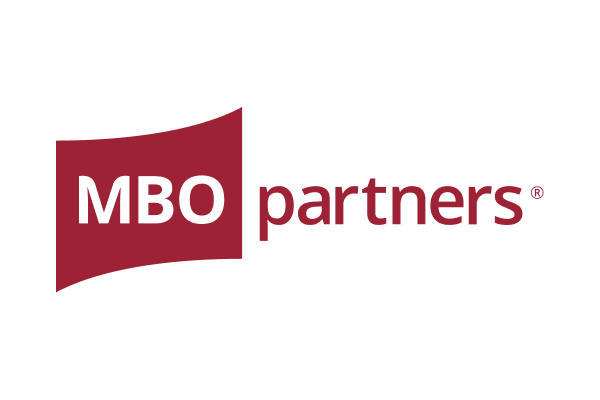 MBO Partners presents special guest Lane Cooper, of Cooper Research Associates, for an online seminar for technology and business executives who want to build an independent consulting practice. Participants will learn how to develop a profitable business focus, cultivate personal brand, select an operating structure, and successfully market their consulting services to clients.
(Vocus/PRWEB ) June 2, 2009 — MBO Partners, the leading business structure for independent consultants, will offer a free one-hour webcast this June 4th with guest Lane Cooper, How To Leverage Thought Leadership to Build a Consulting Practice.
Cooper will show executives how to assess their skills and experience, develop a business focus, cultivate a personal brand by leveraging thought leadership, select an operating structure for their consulting business, and market to the FORTUNE 1000 and SMB markets.
The seminar will be hosted by Gene Zaino, President and CEO of MBO Partners. ìWhether by choice or by fate, former executives are turning to independent consulting careers, and this webinar is the essential tool kit for doing it right,î emphasized Zaino. ìLane Cooper has presented this seminar to executives at the big consulting and technology firms, and now weíre excited to bring this content to top professionals, directly and for no charge.î
Beyond the fundamentals of how to set up a consulting business, Cooper will emphasize positioning. ìThought leadership cannot be faked. But it can be effectively developed. In todayís economy, executiveshave an opportunity to establish a credible consultancy that commands the rates they deserve. This seminar is going to light that fire of confidence they're going to need in order to pitch their clientele,î Cooper remarked.
The event is part of a series for people interested in starting their own consulting businesses. MBO Partners provides the classes to their community of independent consultants, contractors, and freelancers. The public is invited to attend.
About MBO Partners
MBO Partners makes it easy for independent consultants and their clients to work together. With their Portable Employer of Recordô service powered by MyBizOfficeô, MBO Partners is the preferred alternative to self-incorporation for consultants, freelancers, and independent contractors. For organizations that use contract talent, MBO Partners is the leading Independent Contractor Engagement Specialist (ICES) and the preferred provider of consolidated contractor payrolling, 1099 risk mitigation, and independent contractor compliance solutions.
About Lane Cooper and Cooper Research Associates
Founder and Principal Director of Cooper Research Associates, Lane Cooper has over 20 years of experience as a researcher, reporter and editor analyzing the business and technology industries. A Contributing Editor and Executive Roundtable Moderator for both CIO Magazine and InformationWeek, his work has also been published in BusinessWeek, NetworkWorld, Washington Technology, and Enterprise Systems Journal.
Subscribe to our
blog
Get a weekly email of our latest posts sent straight to your inbox
Learn

more

about the MBO Platform
FOR INDEPENDENT
PROFESSIONALS
your independent business with MBO
Engage, scale, and optimize
your independent workforce