MBO Partners Joins SIA's Certified Contingent Workforce Professional (CCWP) Program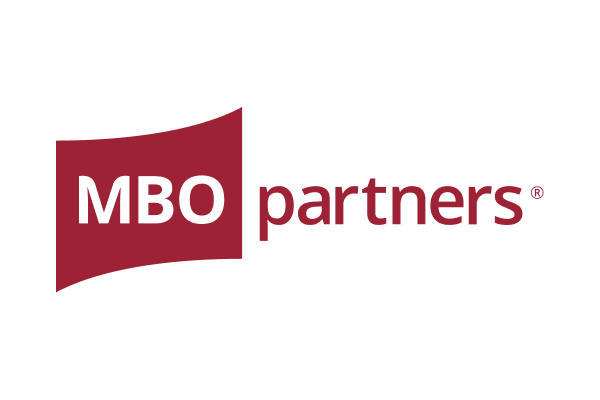 Mountain View, California – September 17, 2019 – Staffing Industry Analysts (SIA), the global advisor on staffing and workforce solutions, has announced that MBO Partners®, a leading contingent workforce solutions provider, has become the newest partner in its Certified Contingent Workforce Professional (CCWP) training and accreditation program.
The CCWP program is designed for HR, procurement, MSP solution providers and others who manage corporate contingent labor to expand their expertise and formally validate mastery of the subject. The rise of the professional independent workforce is driving new opportunities and new models in contingent workforce management. MBO Partners' ongoing thought leadership enables both organizations and professional talent to thrive in the independent economy and brings added value to the CCWP expertise and knowledge base.
"I am delighted to welcome MBO Partners to the CCWP program," said Ursula Williams, Chief Operating Officer at SIA. "As we continue to develop an elite brand of contingent workforce management professional, MBO Partners' insights, innovation and collaboration enhances our learning community and platform vision."
"In order for today's enterprises to adapt to the workforce challenges of tomorrow, it is critical to increase the professionalism of program management and adoption of common best practices. CCWP is a key part of that vision," said Bryan Pena, MBO Partners' chief of market strategy. "MBO is excited to be part of that process. We look forward to partnering with SIA as well as the other respected CCWP partners in our shared mission to evangelize the next way of working."
Available as a 2-day in-person course or online class the CCWP program consists of lectures, training exercises, quizzes and scenarios designed to provide the contingent workforce management skills and knowledge that will translate into success, including an option for certification in SOW Management. Following the course, attendees must pass an assessment conducted by SIA within 90 days to become certified.
About Staffing Industry Analysts (SIA) | www.staffingindustry.com
Founded in 1989, SIA is the global advisor on staffing and workforce solutions. Our proprietary research covers all categories of employed and non-employed work including temporary staffing, independent contracting and other types of contingent labor. SIA's independent and objective analysis provides insights into the services and suppliers operating in the workforce solutions ecosystem including staffing firms, managed service providers, recruitment process outsourcers, payrolling/compliance firms and talent acquisition technology specialists such as vendor management systems, online staffing platforms, crowdsourcing and online work services. We also provide training and accreditation with our unique Certified Contingent Workforce Professional (CCWP) program.
Known for our award-winning content, data, support tools, publications, executive conferences and events, we help both suppliers and buyers of workforce solutions make better-informed decisions that improve business results and minimize risk. As a division of the international business media company, Crain Communications Inc., SIA is headquartered in Mountain View, California, with offices in London, England.
About MBO Partners®
MBO Partners delivers solutions that make it safer and easier for enterprise organizations and top independent professionals to work together. Through its proprietary platform, MBO has built a comprehensive workforce ecosystem that fuels both sides of the independent economy. MBO strengthens relationships, minimizes risk, and maximizes value for its clients. Its unmatched experience and industry leadership enable it to operate on the forefront of the independent economy and consistently advance the next way of working.
For more information, visit s36554.p1123.sites.pressdns.com
Media Contact
Jennifer Arcuni, Communications Director
Staffing Industry Analysts | www.staffingindustry.com
jarcuni@staffingindustry.com
+1 650-390-6171
McLean Robbins, Sr. Director, Marketing
MBO Partners | s36554.p1123.sites.pressdns.com
mrobbins@mbopartners.com
+1 703-793-6390
Subscribe to our
blog
Get a weekly email of our latest posts sent straight to your inbox
Learn

more

about the MBO Platform
FOR INDEPENDENT
PROFESSIONALS
your independent business with MBO
Engage, scale, and optimize
your independent workforce