MBO Partners Joins the World Economic Forum in The Charter of Principles for Good Platform Work Initiative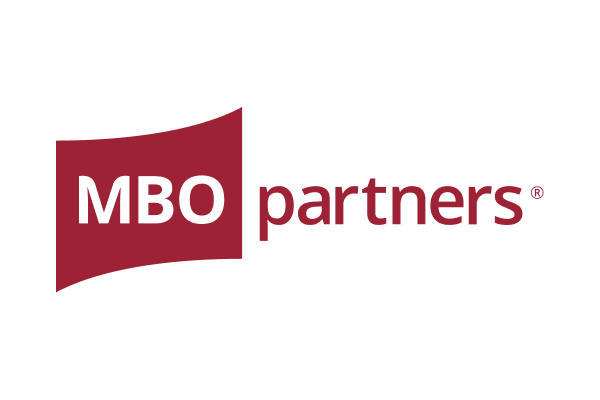 Herndon, VA,– January 17, 2020 – MBO Partners, the leading provider of independent workforce solutions, today announces today that it has partnered with other platform companies – Cabify, Deliveroo, Grab, Postmates, and Uber – through the World Economic Forum to create The Charter of Principles for Good Platform Work and The Promise of Platform Work: Understanding the Ecosystem. These documents outline policies and procedures that will improve the quality of independent work worldwide.
The Charter of Principles for Good Platform Work outlines eight key areas: diversity and inclusion; safety and wellbeing; flexibility and fair conditions; reasonable pay and fees; social protection; learning and development; voice and participation; and data management. Additionally, The Promise of Platform Work: Understanding the Ecosystem white paper defines different categories of digital work/service platforms, the opportunities and challenges they pose for workers, and existing examples of good practice by platform companies in the areas covered by the Charter.
MBO Partners' Founder and Executive Chairman, Gene Zaino, facilitated several sessions as part of this program. "We are proud to contribute to the Platform Work Charter and continue the important work of advancing the next way of working for current and future generations. As we have observed in our now 10th year of collecting data on the independent workforce, self-employment is here to stay, with more than half of all adults in the US predicted to experience independent work at some point in their careers. The World Economic Forum is the platform that will help inform and motivate government and industry to take note and adopt policies designed to support this fast-growing, satisfied, and highly influential portion of the workforce," said Zaino.
Companies operating digital platforms for individuals to hire out their services to businesses or consumers have experienced rapid growth in recent years. However, the rapid adoption of technology, innovation in business models, and the diverse ways in which people work through platforms poses challenges for the current rules and laws governing work and safety nets.
The Charter of Principles for Good Platform Work provides a comprehensive approach to this sector – establishing legal certainty while supporting flexibility, innovation and the value offered by the platform economy to users and clients. The next stage of this program will engage a wider community of policy-makers and civil society stakeholders to discuss the practical measures required to support implementation of the principles for good platform work.
"In an era of stakeholder capitalism, platform companies have come together to show leadership on improving outcomes for workers. The solutions to the challenges posed by the platform economy for working standards will come from a combination of policy changes, improved practice by platform companies themselves and dialogue between government, platform companies and workers' representatives. These will be the next steps for this project at the World Economic Forum," said Saadia Zahidi, Managing Director, New Economy and Society at the Forum.
About MBO Partners®
MBO Partners delivers solutions that make it safer and easier for enterprise organizations and top independent professionals to work together. Through its proprietary platform, MBO has built a comprehensive workforce ecosystem that fuels both sides of the independent economy. MBO strengthens relationships, minimizes risk, and maximizes value for its clients. Its unmatched experience and industry leadership enable it to operate on the forefront of the independent economy and consistently advance the next way of working.
For more information, visit s36554.p1123.sites.pressdns.com
Media Contact
McLean Robbins, Sr. Director, Marketing
MBO Partners | s36554.p1123.sites.pressdns.com
mrobbins@mbopartners.com
+1 703-793-6390
Stephanie Schmidt, Marketing Specialist
MBO Partners | s36554.p1123.sites.pressdns.com
sschmidt@mbopartners.com
+1 703-793-6032
Subscribe to our
blog
Get a weekly email of our latest posts sent straight to your inbox
Learn

more

about the MBO Platform
FOR INDEPENDENT
PROFESSIONALS
your independent business with MBO
Engage, scale, and optimize
your independent workforce