MBO Partners Launches International Expansion Initiative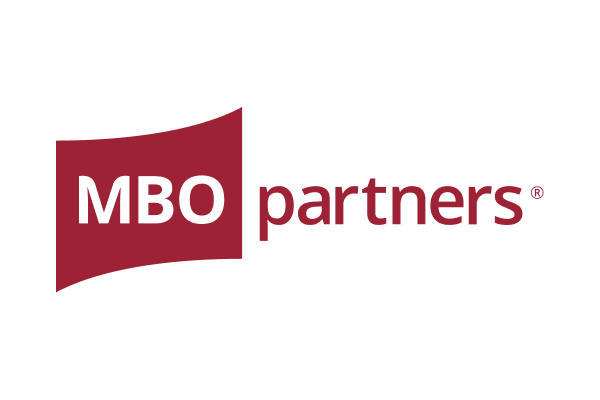 MBO Partners has announced a new international sales and service delivery strategy based on a network of qualified Member Firms.
FOR IMMEDIATE RELEASE
Contact:
Michael Dolmatch
(212) 784-5709
mdolmatch@groupgordon.com
MBO Partners Launches International Expansion Initiative
HERNDON, VA – April 7, 2016 – MBO Partners, the largest and most experienced provider of independent contractor engagement solutions, today announced a new international sales and service delivery strategy based on a network of qualified Member Firms.
Taking a page from the proven and successful model of international consultancies, MBO Partners spent over a year constructing a process and infrastructure to support a network of qualified Member Firms licensed to leverage the MBO Partners brand, leadership and experience with that of the local service, culture and compliance expertise of the Member Firm, including conducting business completely in local currency. This network will supplement MBO's existing relationships with sub-contracted engagement providers throughout the globe currently supporting contractors for MBO clients across more than 80 countries.
"We have taken our time to get this right" said Gene Zaino, President and CEO of MBO Partners. "We have studied many models and have found that a properly curated network of qualified Member Firms capable of leveraging MBO's gold standard for delivering impeccable service, program adoption and contract workforce compliance is by far the best solution for our international expansion."
MBO Partners launched this new program directly in response to client and market demand for an international contract workforce engagement model with the convenience and efficiency of a single partner.
Contracting PLUS, Ltd. is the first Member Firm authorized to operate licensees MBO Partners Ireland, Ltd. and MBO Partners UK, Ltd. Contracting PLUS, Ltd., a contractor-centric service provider with over 100 staff is dedicated to delivering high value services to professional contractors since 2002 with office locations including Cork, Dublin and London.
"We are excited to become part of the MBO Partners network," said Fergal Lennon, Managing Director of Contracting PLUS. "We have been working with the leadership of MBO Partners, Inc. for more than a year to prepare for the launch of this arrangement. I am confident that we share the same gold standard of professionalism and expertise to insure a consistent and highly integrated approach to the business of making it safe and easy for professional contract talent and their clients to work together."
MBO Partners continues to evaluate contractor engagement providers and plans to further expand its network of Member Firms this year.
About MBO Partners
MBO Partners has the industry's only complete business operating system for independent workers, offering technology solutions that make it easy for self-employed professionals and their clients to do business. By re-envisioning and streamlining the entire contract talent acquisition and engagement lifecycle, MBO improves how independents operate and succeed while helping enterprises reduce risk and get the best return on their contractor investments. To learn more, visit s36554.p1123.sites.pressdns.com.
About Contracting PLUS
Contracting PLUS is a specialist provider of accountancy services to professional, independent contract workers and looks after all of their accounting, administration and taxation needs. Since 2002 Contracting PLUS's market leading and award winning business has been providing services to contractors in Ireland, the UK and the wider European market. To learn more, visit www.contractingplus.com
Subscribe to our
blog
Get a weekly email of our latest posts sent straight to your inbox
Learn

more

about the MBO Platform
FOR INDEPENDENT
PROFESSIONALS
your independent business with MBO
Engage, scale, and optimize
your independent workforce