MBO Partners: Leading the Next Way of Working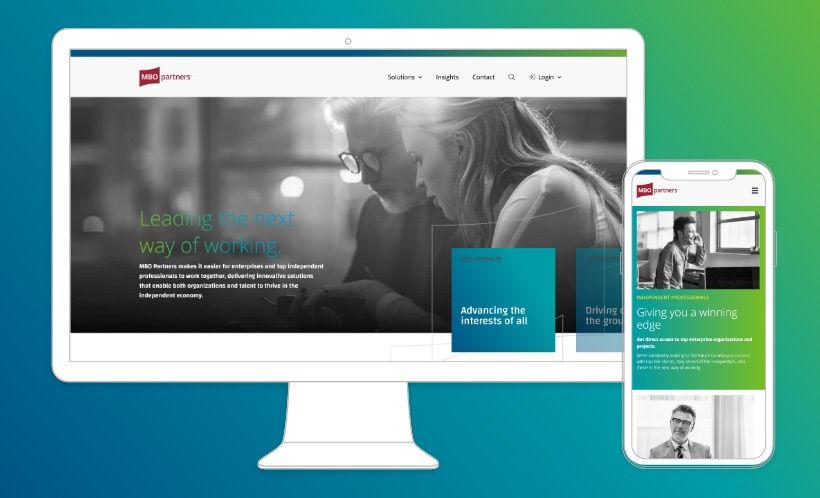 Hello!
If you're visiting our website today, you'll likely notice that we look a little different. Our new branding and the new MBOPartners.com reflects our commitment to leading the next way of working, something MBO Partners has believed in and championed since our founding more than 20 years ago. We'd love to walk you through it.
Leading the charge
After more than a year of hard work, our website is just one reflection of the many ways we're leading the charge, committed to uncovering and progressing new ideas and solutions that challenge workforce norms to keep the independent economy moving forward.
We've seen great advances in how the independent economy works, but we are far from done. We will continue to investigate and innovate to find new ways of working that make a difference today and tomorrow.
We will continue to use our own long-running research and experience to inform how we create new engagement models and expanded support for independent professionals.
On the new MBOPartners.com, you'll find an improved content area, Insights, that makes it easier than ever to find our pioneering research like State of Independence, Client of Choice, and more. This also includes our daily educational content for both independents and enterprises – you can even sign up via email and get our new work pushed directly to your inbox.
Advancing the interests of all
Through our unique dedication to both sides of the independent workforce economy, we're creating a bridge between independent professionals and enterprise organizations that enables each to work better.
We pride ourselves in being seen as a critical proponent of and trusted advisor for both independents and enterprises.
We give enterprises the tools, guidance and strategies they need to be the first choice among the independent professionals who have the most choice.
We put independent professionals at the center of our business, providing the support and advantages they need to perform at their peak.
The new Solutions area of MBOPartners.com better highlights how we serve each of our audiences and previews exciting product enhancements as well.
Driving change on the ground
Our innovative solutions are informed by the real needs of the enterprise organizations and independent professionals we support—and optimized to fuel their growth and success.
Our ambitious enterprise clients and independent professionals don't settle for the status quo. They bring us new needs and challenges every day that drive our evolution and innovation.
Beyond broadly facilitating enterprise relationships with independent professionals, we have pioneered the ability for organizations to build and manage project-based teams all within our ecosystem, MBO Access.
Our aim was to create a brand that better supports our mission and provides a clear picture of MBO's primary goal: to make it safer and easier for enterprise organizations and top independent professionals to work together. Our new website is that first step.
We encourage you to browse our content, learn more about what we do, and join us as we support the next way of working.
We hope you love it. If you'd like to share thoughts or ask a question, please email directly or drop a comment on our social media channels.
Fond Regards,
Gene Zaino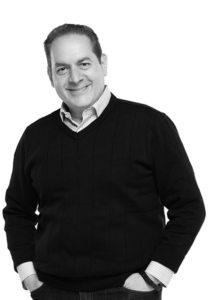 Subscribe to our
blog
Get a weekly email of our latest posts sent straight to your inbox
Learn

more

about the MBO Platform
FOR INDEPENDENT
PROFESSIONALS
your independent business with MBO
Engage, scale, and optimize
your independent workforce