MBO Partners Named "Best Company for Career Growth" and CEO Miles Everson Named to Best CEOs for Diversity List by Comparably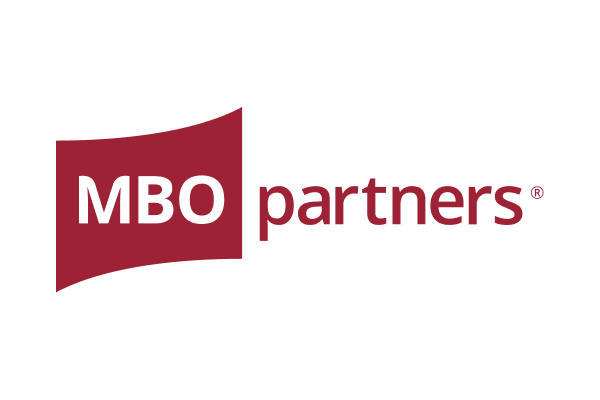 Ashburn, VA – June 20, 2023 – MBO Partners, a direct sourcing platform connecting top independent professionals and large enterprise organizations, today announces that it has been named one of 2023's Best Companies for Career Growth by Comparably, an online review program for employees. This award is derived from millions of ratings from employees who anonymously rated their professional development opportunities on Comparably.com over a 12-month period. The Top 100 ranked list is segmented by Large companies (more than 500 employees) and Small/Mid-size companies (500 or fewer employees).
"We are honored by these awards, and even more so because the ratings come directly from our employees," says CEO Miles Everson. "A core tenet of our people strategy at MBO is to enable our employees to think like the thousands of entrepreneurs we support each day. Our global team embodies these characteristics in their work daily to pioneer new and innovative solutions for our independent and enterprise clients."
Everson has also been named one of the Best CEOs for Diversity. Comparably's annual list of Best CEOs for Diversity represents the top-ranked CEOs, based solely on anonymous sentiment ratings from employees of color (non-Caucasian).
Chief Administrator and head of diversity Michelle (Mick) Lee stated, "At MBO Partners, we embody our principles with unwavering commitment to DEI. Guided by the Golden Rule; treating others as we ourselves would like to be treated, we foster a culture of kindness, empathy, and respect, paving the way to an equitable and inclusive world. Fueled by a transformative vision, we champion acceptance and passionate advocacy. We value the brilliance of every individual within our community, celebrating diverse perspectives that weave our collective success and we create an environment where everyone feels seen, and has a voice."
For the past 20 years, throughout its global expansion and especially during the COVID-19 pandemic, MBO Partners has put its culture and employees at the center of its business. In a time of great uncertainty, supporting employees, promoting work-life balance and prioritizing personal and professional development and wellbeing have been key priorities for the company.
About MBO Partners
MBO Partners is a direct sourcing platform that enables enterprises and independents to work efficiently together. Its unmatched experience and industry leadership enable it to operate on the forefront of the independent economy and consistently advance the next way of working. For more information, visit mbopartners.com.
Subscribe to our
blog
Get a weekly email of our latest posts sent straight to your inbox
Learn

more

about the MBO Platform
FOR INDEPENDENT
PROFESSIONALS
your independent business with MBO
Engage, scale, and optimize
your independent workforce