The Rise of the Influencer: How the Creator Economy is Giving Entrepreneurs New Independence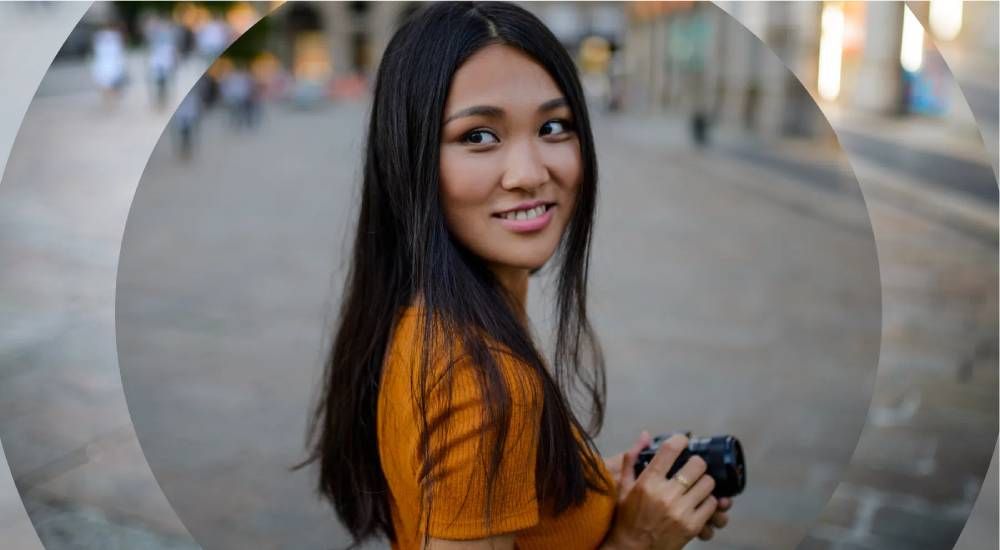 When the COVID-19 pandemic hit New York City and stage performances shut down, actor Marc Winski was left without an audience to entertain. The 34-year-old actor, singer and stutter-awareness influencer was, like the rest of the world, sheltering in place. And he craved a creative outlet.
So, he turned to TikTok.
At first, it was a place to keep his creativity flowing. Then, he realized the power of social media. He started posting videos and real-life experiences living as a person who stutters. His videos have millions of views from people across the globe. He has a loyal following and is doing it all while raising awareness on stuttering.
"My plan was to sprinkle it in as I moved forward," Winksi said. "As a person who stutters, it's not something I hide anymore and I embrace it and am empowered by it. I genuinely wanted stuttering to be seen and heard on the screen so the stigma could change and others could feel less alone. I love having the ability to educate and change lives."
Brands are eating up the content (and his following), too. He's getting new opportunities and sponsorships for products to use and recommend, making his passion his income.
The days of a handful of major media outlets exclusively disseminating information and entertainment are over. Thanks to the internet, anyone with a passion, a little know-how and a smartphone can create and distribute content to a massive, captivated audience.
The pandemic, of course, pushed the Creator Economy into the mainstream. Powered by people, like Marc, looking outside of the box, trying to monetize their passions to make a living. But as remote and independent work are normalized, the path is now clear for an entire generation of creators to capitalize on their entrepreneurial spirits.
So What is the Creator Economy?
In the simplest of terms, the creator economy is the industry of influencers, bloggers, vloggers, videographers, designers and, really, anyone else using digital media to monetize their online fanbase. These are the "regular" people who aren't a part of traditional media or corporations. They're using social media or other digital platforms to grab a following and monetize it.
Today in the U.S., 7.1 million people earn income from their passion and profession. And, the number is expected to grow. Social media platforms want creators, and brands want to work with them. Creators have added a new business segment of independent workers and entrepreneurs who've taken charge of their future.
Unsurprisingly, a strong majority of creators (76%) are young professionals under 40. Millennials make up almost half of the segment while Gen Z adds another 27%. And just over half, 55%, of creators are male. What's interesting, though, is the diversity in creators. African Americans, for instance, are way more represented in the creator economy (19%) than they are compared to their population share (12%).
Millennials and Gen Zers are hustlers
Almost nine out of ten creators say they've always wanted to be their own boss. Going independent is how they've taken steps to do so. But, more often than not, these folks are creating in their off-hours from a more traditional job. Some 59% of creators have either a full-time (46%) or part-time (13%) gig aside from their creative income.
The booming interest in the creator economy space as a new market for independent workers to make money isn't necessarily surprising. The shift in Gen Z's career aspirations is shaping the economy of the future. Roughly half of Gen Zer's expect to be running their own business in the next 10 years.
Gen Zers, and creators in general, want the flexibility to live and work anywhere in the world with total control over their life. Many (62%) want to make a living from their passions and see this as a tangible way to do it. Add in the world's adoption of remote working and creators are finding their side hustles aren't as unattainable as they once thought (you know, last year).
Balancing Burnout
The demand for content is at an all-time high right now. Not to mention, better consumable technology, faster internet (in most cases) and easier access to content have made an ecosystem where people are ripe with choice on what, when, and where to get their content fix.
Influencers and digital creators are in the constant hustle to get the newest, boldest, most unique out into the world. But, with that, they're faced with two challenges more daunting than any other type of independent worker face: achieving success and avoiding burnout. Almost 40% of creators say it's hard to be successful in their line of work compared to just 20% of independent workers who report the same challenge.
In the grind to be successful, they're working long hours. They limit breaks and are taking work-cations (you know, where they go somewhere to relax, but actually work the whole time they're there). Add in a side of the pandemic-response stress and sheer exhaustion and the risk of burnout is high.
Engagement and reinvention are constants for creators. Setting work/life boundaries when income streams depend on engine followers is tough. And, a lot of creators, 34%, say they're struggling with boundaries and burnout. Yet, they're still reporting that they're happier than they would be in a traditional job.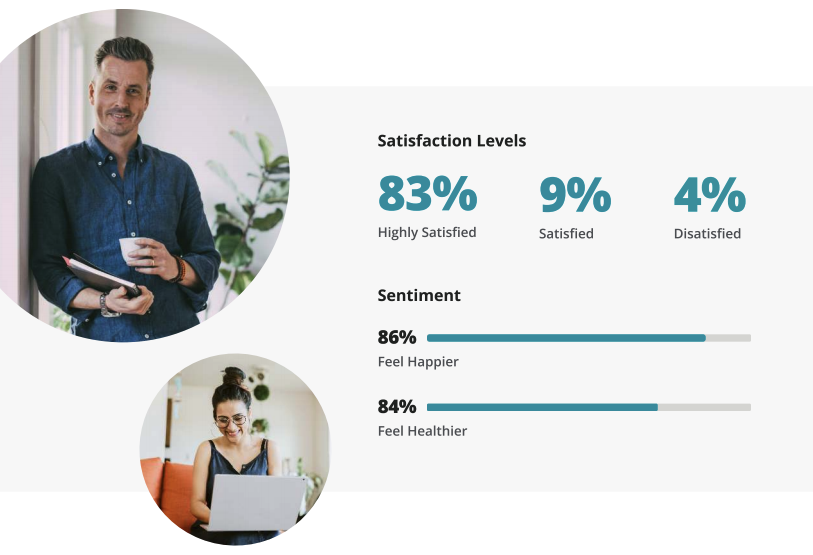 What's next for the influencer?
The creator economy is a subset of a broader move to independent work. The COVID-19 pandemic (and the unemployment spike that came with it) made people really think outside of the box. While sheltering in place for months and months (and months), people started to turn their hobbies and passions into profits. They were forced to find creative ways to make a living from their living rooms.
What came next was a new era of the creator economy.
As the movement turns from fringe trend to mainstay, expect to see platforms start catering to the middle-class influencer to help them grow their audience. More startups and firms providing products and services aimed at helping creators are likely to emerge, too. Technology news site The Information estimates venture capital firms invested $2 billion in creator economy startups in the first half of 2021. And venture capital firm, Antler, found that there are already more than 220 firms that cater to creators. And that number, too, is expected to climb.
So, for the independent workers looking to pursue a passion, live a more flexible lifestyle, and aim to be their own boss – your path is wide open. And for businesses looking to turn to the creator economy for financial gain, expect to see strong connections and real, human-to-human relationships with creators to tap into their audience base.
Subscribe to our
blog
Get a weekly email of our latest posts sent straight to your inbox
Learn

more

about the MBO Platform
FOR INDEPENDENT
PROFESSIONALS
your independent business with MBO
Engage, scale, and optimize
your independent workforce