Client of Choice Report: 2018
Attract, Engage and Re-Engage Top Independent Professionals
Today more than ever, businesses must compete in a War for Talent that is not just about finding and retaining high-performing full-time employees, but also about engaging and re-engaging top independent professionals.
The Client of Choice report, the second of such in a new series of MBO research, explores the key motivations and drivers of the 7.3 million independent professionals currently working in the U.S. today.
"For businesses to effectively compete in the marketplace, it is critical to engage the best and the brightest independent professionals," says Gene Zaino, CEO of MBO Partners. "To do so, they need to understand both how and why independent professionals choose their clients, and what clients can do to position themselves as a Client of Choice."
The report examines how companies should structure policies, procedures and engagement practices to attract, engage, and re-engage top independent professional talent.

Attract top talent as a Client of Choice
Access our other Client of Choice reports below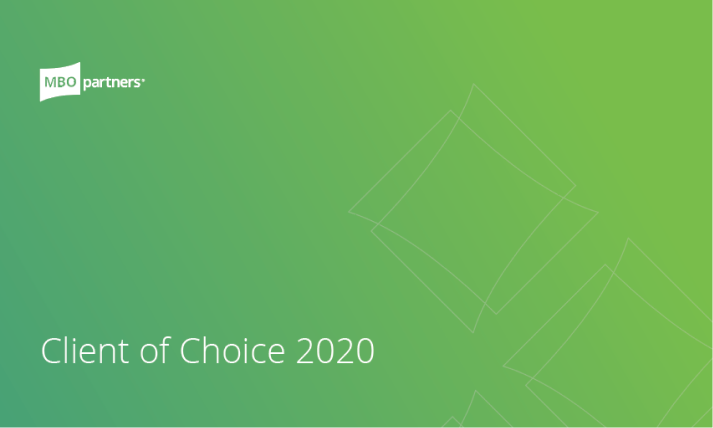 Interested in becoming a Client of Choice?
Contact us to discuss how to attract and retain top talent