How to Write and Negotiate a Consultant Contract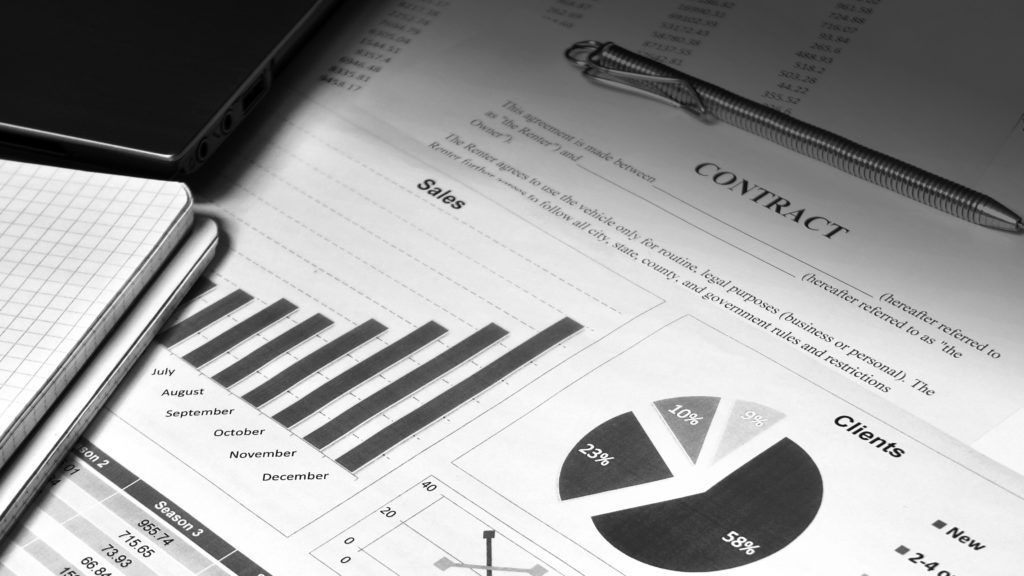 Why a consultant contract is important
It is important for the modern independent consultant to realize that we live in an age where people within client organizations change quickly. Without a written agreement of terms, you are without protection. 
Contracts are part of establishing a non-employee relationship with your client. It not only protects you – it protects your client. If an organization misclassifies an employee as "independent contractor," they could be held liable for penalties, extra taxes, recordkeeping, and safety requirements. A contract is an important step in validating the independent contractor relationship that you enter into with a client.
Contracts ensure that you and the client have put your respective expectations in writing. A contract clearly articulates the services to be performed, the timeline for completion, duration of the contract, and payment terms and conditions. Consulting contracts establish a solid foundation for you and your client.
Types of Contracts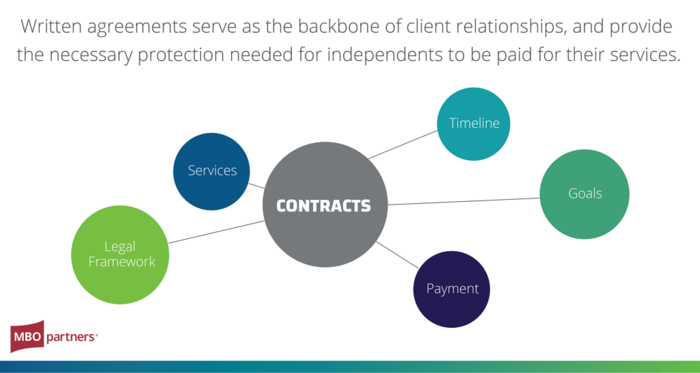 There are many types of contracts and agreements you may encounter in your solo business, including Master Services Agreements, Independent Contractor Agreements, and Memorandums of Understanding. 
1. Independent Contractor Agreement
An independent contractor agreement outlines the terms and conditions between your business (as an independent consultant, contractor, freelancer, or small firm) and your client.
2. Memorandum of Understanding
A memorandum of agreement (MOU) or cooperative agreement is a document written between parties to cooperatively work together on an agreed-upon project or meet an agreed-upon objective.
3. Master Services Agreement
A Master Services Agreement (MSA) is a contract that spells out most, but not all, of the terms between the signing parties.
4. Letter of Agreement or Engagement
Another alternative to a formal MOU or MOA is a Letter of Agreement or Engagement. These are frequently used in lieu of a more formal contract. Once accepted and signed it becomes a formal contract and the parties are bound by it.
5. Scope of Work
This important document is an addendum to a contract or letter of agreement. It defines the work to be performed for a project, typically broken out into specific tasks with deadlines.
How to write a consultant contract
In writing and negotiating a consultant contract, it is necessary to understand the wording and obligations of the agreement.  The following covenants and clauses should be reviewed carefully to make sure they meet your needs:
Non-compete
Indemnity
Warranties
Termination and reviews
Payment terms
Ownership of work
Exclusivity
Insurance requirements
Undisclosed flow downs
Administrative constraints
Liens and bonds
To learn more about each of these contract components, download our guide. 
Negotiating a Contract
Negotiations are part of the process. The goal of negotiations is to get a mutual win – so both you and the client establish a good working relationship and are both protected. In larger organizations, you may negotiate with the procurement department or a contract manager. In smaller organizations, you may be working with a staffing or recruitment representative. If the client representative is less than friendly, keep it professional and stick to the negotiating points. Before your negotiation, mark up the contract, but be sure that you have a bottom line in advance.  Don't assume anything. You may believe that something cannot be negotiated and your client is perfectly willing to agree to your changes. In other cases, your client may not be willing to change something that you think they should concede. Not all of your proposed changes (even the changes you think are reasonable) will be accepted, so it is important to identify what you can and cannot live with.
To learn more about writing and negotiating a consultant contract, download our guide.  You'll also gain access to:
a Sample Independent Contractor Agreement
a Sample Consulting Agreement
a Sample Consulting Contract with Concerns Highlighted
---
Find independent consulting jobs with top companies through MBO's marketplace
---