3 Ways to Build Small Business Credit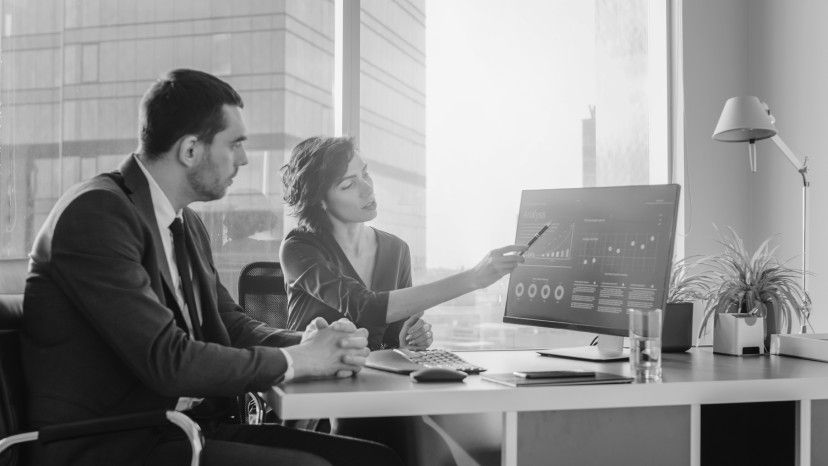 Cash flow can make or break your small business. From finding start-up funding to procuring the capital needed to sustain growth, cash is necessary to keep your company up and running.
By working to establish good business credit from the beginning, you can expect to obtain better insurance premiums, loan terms, and lines of credit in the future. Yes, it can be easy to jump in with a personal credit card when you need to fund a business purchase, but mixing business and personal credit can be a risky move that increases personal liability and complicates taxes.
Creditworthiness is of particular importance to small businesses, because any amount of money saved can make a big difference. Follow these three essential steps to build robust small business credit.
1. Consider How to Incorporate Trade Lines
In the beginning phases of your small business, banks won't offer you credit in the name of your business alone—you'll be required to demonstrate your creditworthiness through your own credit score, and you'll need to use personal collateral to secure a business loan or line of credit.
However, you can begin building small business credit in your business's name through the use of trade lines. A trade line is an arrangement through which you purchase items for your business from suppliers or retailers, and then pay for them at a later date, usually 30 to 60 days after purchase.
This is essentially a line of credit that you negotiate with a vendor. You can establish trade lines with companies you do business with every day such as Home Depot, FedEx, or your office supplies distributor.
There are two important things to note when establishing trade lines. First, verify that your vendor will send your payment history to the three business credit bureaus—Dun & Bradstreet, Experian, or Equifax. Second, be sure to pay those invoices on time, every time, to establish a positive payment history and avoid late payment fees.
2. Apply for Business Credit Cards
Once you've successfully handled trade accounts for some time, your business's credit rating should be strong enough to apply for business credit cards. In order to avoid negative marks on your small business credit at this stage, do your research and be careful to only approach banks you believe are likely to approve your application.
You may still be asked for personal credit information, but banks will be more likely to take a chance on you now that you have demonstrated payment history and issue a card in the name of your business. Again, make sure these banks will report your payment history to credit bureaus.
Once you obtain your business credit cards, be sure to pay on time or early, and refrain from maxing out your cards. Most business credit cards will contain good cash back or travel incentives. Use those perks to reinvest in your business!
3. Maintain Your Business Credit
Now that you've proven your business's creditworthiness through the use of credit cards, you can approach banks with much more confidence in being approved for more substantial loans. In fact, at this point, you should even have some negotiating power.
You've put in the hard work, so don't forget to check in on your credit report a few times per year to make sure all of your information is current and accurate. If you spot an error or inaccuracy, report it to the agency.
Remember, your business credit score is public information. Banks, suppliers, and customers may check your business credit report before deciding to work with you. Because you never know which business credit bureau they will use, be sure to monitor your report at all three agencies.
Even though you're running a one-person show as an independent professional, there's no reason to handicap your borrowing power by relying on personal credit alone. Building up small business credit is important for any business, whether it has one employee or thousands.
The information provided in the MBO Blog does not constitute legal, tax or financial advice. It does not take into account your particular circumstances, objectives, legal and financial situation or needs. Before acting on any information in the MBO Blog you should consider the appropriateness of the information for your situation in consultation with a professional advisor of your choosing.
Subscribe to our
blog
Get a weekly email of our latest posts sent straight to your inbox
Learn

more

about the MBO Platform
FOR INDEPENDENT
PROFESSIONALS
your independent business with MBO
Engage, scale, and optimize
your independent workforce