MBO Partners Appoints First Independent Consultant Advisory Board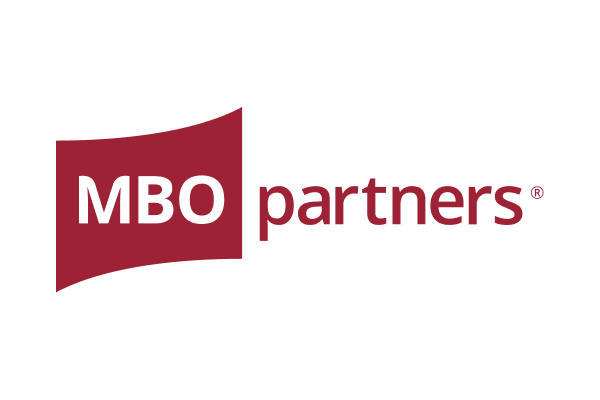 Seven-member board helps category leader bring new benefits to broader consulting marketplace.
HERNDON, VA. September 25, 2012– MBO Partners, the leader in the $250-billion and growing independent consulting sector in America, today announced the appointment of 7 independent professionals to form a new Independent Consulting Executive Board (ICEB).Serving in an advisory capacity, the ICEBís mission is to provide objective advice and counsel on what is necessary to create an environment that delivers exceptional value to independent consultants and their clients. These valuable insights will enable MBO Partners to fine tune its strategic initiatives, service offerings and market awareness.
Developed as part of MBOís commitment to understand and deliver solutions that help independent consultants improve their careers, the ICEB will help represent the needs of this community and will have significant impact and influence on the companyís product development offerings, service levels, market intelligence, marketing strategies, and policies.
A diverse group of seasoned professionals with extensive experience and expertise in the independent consulting sector, the MBO Partners ICEB includes a mix of industries, disciplines and geographies.
Members of the ICEB
Gary Bettger of Virginia brings 25 years of experience as a management consultant and lecturer with expertise in strategic planning, performance management, and change management.
John Carroll of New Jersey works as a project manager, senior business analyst and QA manager with over 20 years of experience in developing and managing IT departments.
Marguerite Cole of Washington State is the President of a business consulting company focused on empowering organizations to deliver astounding results.
Gary Hamilton of California, originally from the United Kingdom, is a Business Process Analyst with over 20 years of Information Consulting experience and involvement in developing financial software.
Chad Palman of Virginia is a certified SAP ERP consultant who brings 15 yearsí experience with systems architecture and leadership in managing complex enterprise systems.
Gabriela Schreiber of Illinois brings 20 years of expertise in human resources management, recruiting and outsourcing operations.
David Shekari of Wisconsin, a Senior Electrical Project Engineer, has worked in the nuclear energy field for over 30 years and is a registered engineer and certified Project Management Professional.
Learn more about MBO Partnersí ICEB
ìMy vision in creating the Independent Consulting Executive Board is for our Advisors to help us anticipate our customersí needs, and evolve based on the way the Independent Consulting industry is changing,î says Gene Zaino, MBO Partnersí President & CEO. ìWe want to remain the experts and advocates of independent consulting in the eyes of those who wish to pursue the independent lifestyle, and we wish to continue to develop solutions that empower these entrepreneurs to succeed, prosper and build bigger businesses.î
About MBO Partners
For more than 25 years, MBO Partners has led the $250 billion-and-growing independent consulting sector in America.Our services make it easy for independent consultants and their clients to do business.For independent consultants, MBO Partners manages their entire business infrastructure. Our platform includes a proprietary process to handle contract administration, business insurances, health and retirement benefits, expense management, tax withholding, and more. We couple this with the benefits of direct vendor access into enterprises and the ìwhite gloveî attention of a dedicated business manager for every consultant. For organizations that use contract talent, the MBO Enterprise Solutions team provides a complete independent contractor aggregation and engagement offering, including compliance and payment solutions for 1099s, sole proprietors and micro-businesses. To learn more, visit: https://www.mbopartners.com.
Subscribe to our
blog
Get a weekly email of our latest posts sent straight to your inbox
Learn

more

about the MBO Platform
FOR INDEPENDENT
PROFESSIONALS
your independent business with MBO
Engage, scale, and optimize
your independent workforce