MBO Partners Launches MBO Connect™: a Private Talent Network to Directly Source Independent Workers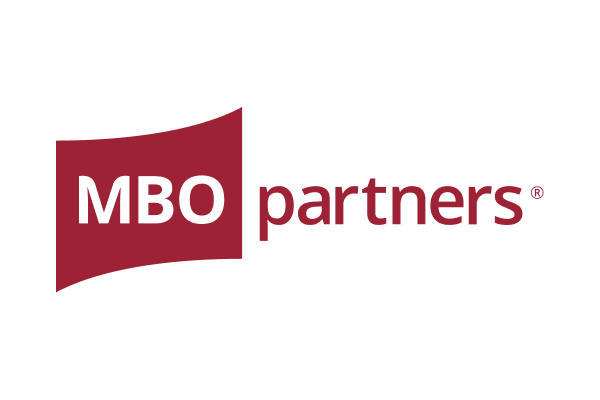 This pilot launch brings proven independent talent to managers' fingertips safely and easily
FOR IMMEDIATE RELEASE
Contact:
Michael Dolmatch
(212) 784-5709
mdolmatch@groupgordon.com
MBO Partners Launches MBO Connect™: a Private Talent Network to Directly Source Independent Workers
This pilot launch brings proven independent talent to managers' fingertips safely and easily
HERNDON, VA – October 15, 2015 – MBO Partners, the largest and most experienced provider of independent contractor engagement solutions, today unveiled a tool for directly engaging trusted and proven contractors, consultants, and freelancers: MBO Connect™. MBO Connect is a private talent network that cuts costs, streamlines talent sourcing, and ensures ease and compliance in independent worker engagement.
"America's leading businesses are relying more and more on independent talent to complete crucial projects, and so the demand has never been higher for tools that make the process of sourcing that talent more efficient," said Gene Zaino, president and CEO of MBO Partners. "MBO Connect brings an on-demand approach to talent management, enabling businesses to quickly and directly bridge the gap between open project opportunities and independent workers who have proven their value to managers enterprise-wide."
The new product helps businesses:
Cut costs: MBO Connect's integrated service removes intermediaries, reducing supply chain costs by more than 30% vs. traditional sourcing.
Curate talent: Managers can build curated groups of trusted independent workers and share project opportunities with them, filtering by skill requirements and budget. Managers can define which groups can see which project postings.
Save time: MBO Connect reduces the need to use sourcing services or dig through database profiles to find the right independents.
Reduce risk: Backed by the independent contractor compliance expertise of MBO Partners, MBO Connect removes the compliance challenges of direct talent sourcing.
Reward workers: By going directly to valued independents, MBO Connect enables a better way to engage top-performing workers on new projects.
"MBO Connect fixes a real-world problem for enterprises that regularly engage independent workers," said Julian Richards, Vice President of Product Management at MBO Partners "We've tailored best practices from existing marketplaces and social networks to create a superior experience for enterprises and independent workers alike."
MBO Connect offers a number of value-added features, including a private messaging interface that enables hiring managers to securely connect with independents and a mobile-first development structure that makes it easy to source talent at any time, from any device.
"With MBO Connect, managers stay focused on what's important – helping your business succeed," added Bob Lucas, Senior Vice President of Business Development for MBO Partners. "MBO Connect can save more than 30% on overall services supply chain cost. Once you select the best candidate, you can step back to let MBO handle the rest – contractor administration, compliance, onboarding, payments, benefits, and more."
This pilot release of MBO Connect is now available to select enterprise partners ahead of a wider launch in early 2016. For more information, visit https://www.mbopartners.com/marketplace/.
About MBO Partners
MBO Partners is the industry's only complete business operating system for independent workers, offering technology solutions that make it easy for self-employed professionals and their clients to do business. By re-envisioning the entire contractor recruitment and engagement lifecycle, MBO improves how talented independents operate and succeed while helping enterprises reduce risk and get the best return on their contractor investments. To learn more, visit https://www.mbopartners.com/marketplace/.
###
Subscribe to our
blog
Get a weekly email of our latest posts sent straight to your inbox
Learn

more

about the MBO Platform
FOR INDEPENDENT
PROFESSIONALS
your independent business with MBO
Engage, scale, and optimize
your independent workforce