The Independent Workforce is Confident, Stable, and Tech-Savvy: A Look Into the 9th Annual State of Independence in America Report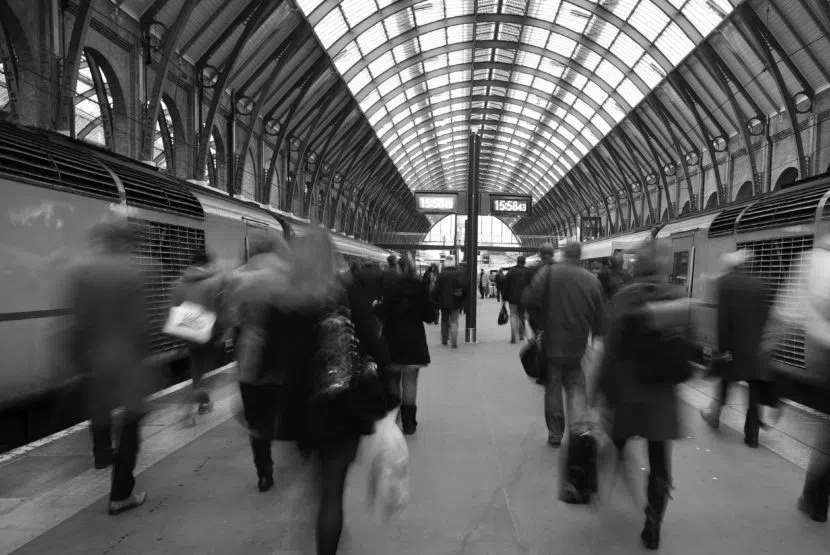 Today's independent workforce is strong and confident, finds MBO Partners' 9th annual State of Independence in America Report, the longest-running, comprehensive look at the independent workforce.
Independents—the 41 million adult Americans who work as consultants, freelancers, contractors, temporary, or on-call workers—are a powerful economic force, generating $1.28 trillion of revenue for the U.S. economy last year.
Overall, independent work continues to be a popular career choice. Independent work is or has been a part of nearly 48% of American's careers, a number that we expect to grow to 53% over the next five years.
"Independent work continues to be a compelling way to make a living, build valuable skills, find satisfaction, and contribute to economic security for a growing number of Americans," said Gene Zaino, founder and CEO of MBO Partners. "America is the land of opportunity, and for more than 40 million people, that opportunity means pursuing their passions and enjoying flexibility as independents."
More than in years past, powerful structural forces including technological advances, the emergence and growth of online talent marketplaces, and a shortage of skilled talent, are shaping the world of work.
For many, part-time independent work has become a way to help make ends meet amid challenges like stagnant wages and economic insecurity. The number of Occasional and Part-time Independents—those working irregularly or sporadically as independents at least once per month—has grown significantly in the past year. In 2019, the number of Occasional Independents rose 6.3% to 15 million, an increase from 14.1 million in 2018, and 10.5 million in 2016.
The very strong payroll jobs market, characterized by an unemployment rate at a 50-year low and 7.5 million open jobs, is one of the most powerful cyclical forces changing the nature of our workforce. We have found that this strong jobs market is pulling Reluctant Independents (people who work independently but would prefer to have payroll jobs) back in to traditional employment. In the early years of this decade, when the jobs market was weak, Reluctants accounted for 34% of the total, roughly one in three. In 2019, however, Reluctants share of the independent workforce declined to 19%, or fewer than one in five.
It is therefore not surprising that the number of Full-Time Independents (those working more than 15 hours weekly) fell 3.1% in 2019, to 15.3 million from 15.8 million in 2019. This is further evidence that the strong payroll jobs market is pulling people back in to traditional employment. This core group, however, remains stable, satisfied, and optimistic.
Those who pursue independence over traditional employment are happier doing so and plan to keep doing so. Many are finding financial success in their career choice as well—about 20% of these workers earn more than $100,000 per year.
The level of overall satisfaction with independent work continues to increase. In 2019, 76% of Full-Time Independents said they were very satisfied with their choices and path, up from 72% in 2018. The large majority, 82%, say they are happier working on their own and 69% say it is better for their health.
Advances in technology are giving independents the ability to tap into powerful networks to seek and secure work in new and exciting ways. Many of these shifts are influenced by the rise of the Millennial workforce. Millennials have replaced Baby Boomers as the largest cohort in America and this change is reflected in the independent workforce as well. In 2019,
Millennials composed 38% of the Full-Time Independent workforce, up from 37% in 2018. Boomers, meanwhile, fell from 35% to 33%.
Millennials are digital natives who are comfortable with social media and technology. While word-of-mouth remains the most commonly cited way to find work, social media, platforms, and online talent marketplaces are quickly following suit.
In 2019, 24% of Full-Time Independents said they used an online talent platform to find work in the past 12 months, and 29% said they intended to do so in the next 12 months.
Technology allows independents to be digitally connected to their clients as well as improve their global reach. In 2019, 22% of Full-Time Independents said they provided goods or services to customers outside the U.S., up from 19% in 2018, and up from just 13% in 2016.
Independent work is becoming more mainstream because the way independents work is becoming more common and accepted throughout the larger world of work. As independent work continues to expand and gather strength, we expect the total number of independent workers in America to rise, with Occasional Independents growing the fastest.
Want to learn more? Check out the full report here, at mbopartners.com/state-of-independence.
Subscribe to our
blog
Get a weekly email of our latest posts sent straight to your inbox
Learn

more

about the MBO Platform
FOR INDEPENDENT
PROFESSIONALS
your independent business with MBO
Engage, scale, and optimize
your independent workforce