How to Increase Organic Traffic to a Small Business Website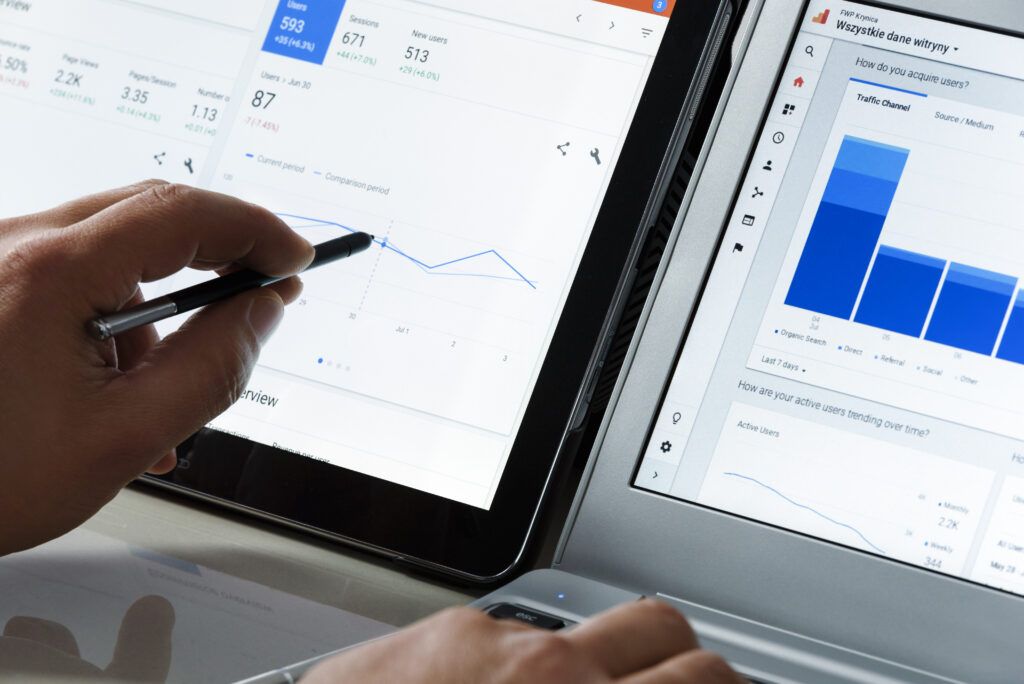 Key Points
If you want your site to appear in Google search results, you need to use the right keywords in everything you write on your website.
Publish your information on popular, highly trafficked websites like Facebook groups, LinkedIn, Slack, Quora, and Reddit.
Use an SEO title for your pages that is short and enticing.
A professional website is a great lead generation tool for independent business owners. New leads can come to your website in three ways:
Referrals from other websites
Direct clicks from social postings or emails
Organic traffic, which comes from people clicking on a link in Google's search results
To increase your organic traffic and show up in Google's search results, there are certain tactics you can implement on the back-end of your website. In order for your website to rank high in Google search results—ideally show up on page one or two—Google has to understand the purpose of your site and the content of your pages.
How to Optimize Your Website for Google Search
1. Identify important keywords
If you want your site to appear in Google search results, you need to use the right keywords in everything you write on your website. This takes a little research, but it is not hard. Tools such as Google's keyword planner let you type in search terms and see their average monthly search volume. This can help you find and choose the right keywords based on your content.
To use Google keyword planner, type in all of the possible search terms you can think of—as separate words or as phrases—and see what their search volume is. For example, if you offer proposal management services, you will want to search keyword volume for phrases such as "proposal management," "outsourcing proposal management," "proposal experts," "how to find a proposal management expert," etc.
Tip: When choosing keywords, it's a good idea to work from simple and general to very specific, longer phrases. If the general phrases you find have more than 10,000 searches per month, it may be difficult to compete with bigger websites and show up on the first few pages of a Google search.
Instead, target keywords that have between 1,000 and 10,000 searches, and even create some content for more specific keywords with just 100 searches. If the keywords you are targeting have a maximum of 1,000 searches per month, that means you are in a niche market and can most likely compete for those terms.
2. Look at your competitors
It's always a good idea to see which keywords your competitors are using. Go to their websites and look for words they use in their page titles and content. You can also type search terms into Google and see which websites show up. When you see companies offering similar services, look at the phrases they use.
Generally, you will want to use similar keywords in page titles, page URLs, the first paragraph of your content, SEO titles and meta descriptions (more on this below), major page headings, image names, and image descriptions. If you already have a page with a published URL, don't change it to incorporate keywords. Just using keywords in new URLs you publish.
How to Get More Organic Visitors to Your Site
1. Create content people are already searching for
Once you have your list of keywords, the next step is to create content that answers your target audience's search queries. By optimizing your content for those specific keywords, your website will rank on Google search when someone types in that keyword phrase. For example, if you know your target clientele is asking "can a proposal management writer help me win a bid," consider writing an article or blog post on that topic.
2. Improve your SEO titles
No matter which platform you use for your website, there is always a way to create SEO titles—the titles that appear in search results (typically the blue links on Google). The SEO title should be short (less than 50 to 60 characters or it will be cut off), incorporate keywords, and be enticing. If people click your link in search results, you will get a boost in rankings.
Keep in mind that SEO titles are different from page titles. Page titles appear at the top of a website page. For example, one of your page titles may be "Proposal Management Services" and your SEO title may be "Looking for a proposal negotiator or strategist?"
3. Optimize your page descriptions
While a great SEO title can go a long way, an enticing meta description is equally important. A meta description is a short summary of your page's content (typically the grey text below the SEO title on Google). Your meta description should use keywords, but be no longer than 160 characters. Get to the point and write what people need to know in order to click your link. Start the description with action words such as "Learn", "Discover", "Understand" in order to entice the reader to click your link. Show them the value that your content provides. Remember, the more people click your link, the higher you will rank.
As with any goal, you will want to track your results. Many website platforms offer their own analytics tool or you can use Google Analytics. Be patient… SEO takes time, but your results should surface within three months or less and with a little practice and fine-tuning, your organic traffic will begin to increase.
4. Share on Social Media
Being forceful is necessary even though sharing material on social media sites is a great content marketing strategy. Take part in Twitter conversations using the appropriate hashtags. Respond to comments and queries on your Facebook page to interact with visitors. Additionally, you may publish your information on popular, highly trafficked websites like Facebook groups, LinkedIn, Slack, Quora, and Reddit. Prior to promoting your material, establish rapport with the community and earn their trust (and make sure the group allows it). Anything different might appear spammy. Make sure to engage with your fans on social media platforms so you can establish rapport and trust over time. They will be more likely to spread your content among their friends if you do this.

Subscribe to our
blog
Get a weekly email of our latest posts sent straight to your inbox
Learn

more

about the MBO Platform
FOR INDEPENDENT
PROFESSIONALS
your independent business with MBO
Engage, scale, and optimize
your independent workforce