5 Ways To Use Social Media As An Independent Professional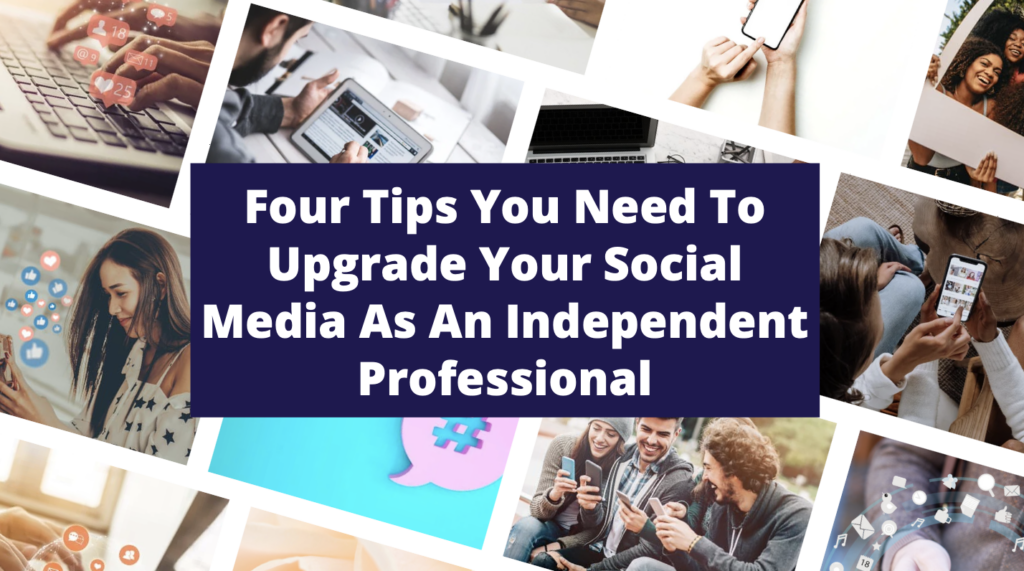 Social media is becoming one of the most pivotal tools for building a successful business in today's world. It's one of the fastest and most creative ways to engage your target audience. While social was once considered "additive" to your marketing strategy, today it is many small businesses' entire marketing vehicle, and essential to almost all other businesses. In fact, a recent study by Adobe shows that amongst female small business owners, 61% believe their business' online presence is more important than their physical location.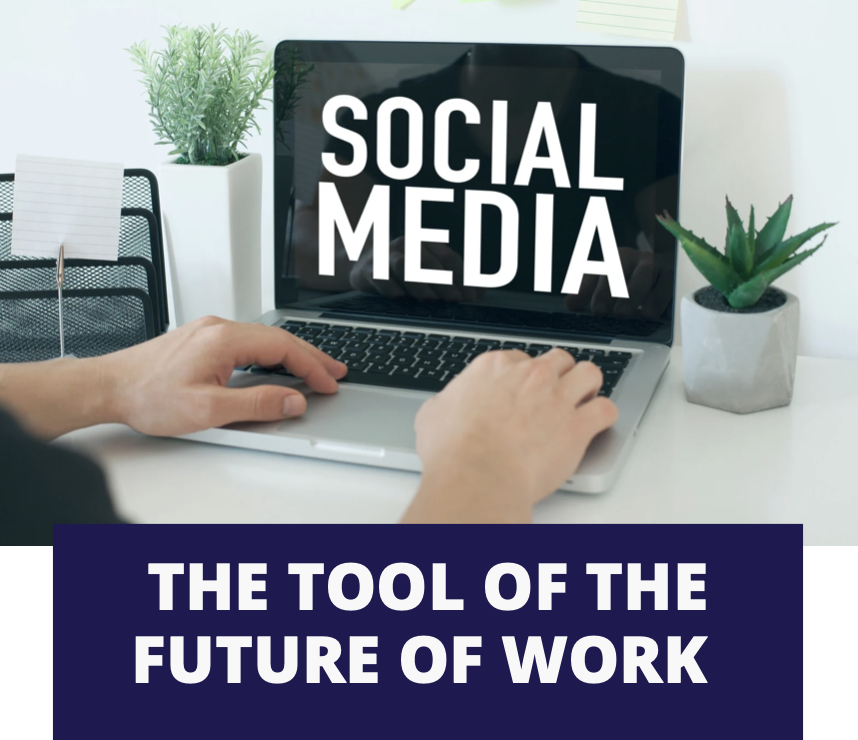 However, this is still a "scary" subject for many, particularly businesses and business owners that are not thought of as digital natives of traditional, consumer-facing entities.
We're here to break it down for you – social doesn't have to be complicated or even an addition to your marketing stack. When used properly and effectively, it can be a great way to humanize your brand, express a personality, and yes, to get those all-important leads and to get your message out into the world.
Check out our four must-use building blocks to learn more.
4 Building Blocks to Social Media for Freelancers and Independent Consultants: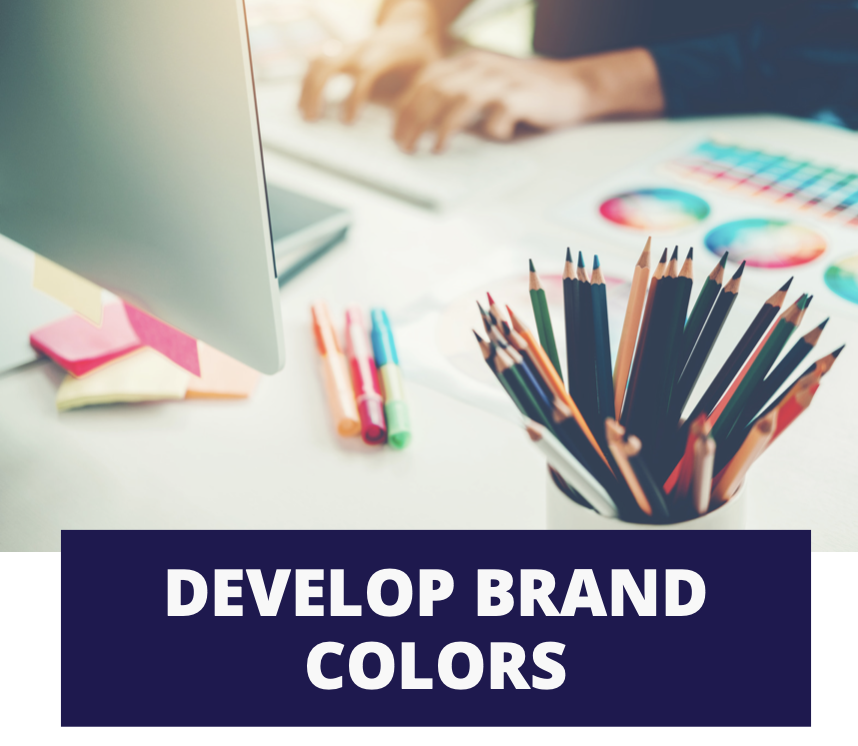 Develop Your Brand
It's tempting to think about social media platforms as their own entities. One personality for LinkedIn, one for Twitter, and another for Instagram. Yes, it was even a meme a few years back.
The reality is, you're one person in real life, so you should be a "consistent" persona or brand on social too, with slight nuances. Just like you may show a different side of yourself on a Saturday golf game vs. a boardroom, you may want slight nuances in language and content on various channels.
But a simple way to keep consistency, particularly for independents and small businesses, is to pick a single brand image (usually your logo) and color scheme. The goal, after all, is to make it easy for your followers to find you, as well as to add value by sharing similar, but slightly different content across various channels.
A simple action to take today is to take a look at all social accounts, set the same "cover" and/or profile image, and streamline your account name. Point all to your website as a primary call to action.
Choose a Creation Platform
Know your brand. Some people are better in video format (think YouTube or TikTok), others are better at content creation (like a Substack, Medium, or even LinkedIn) and many prefer images (Instagram or Pinterest). Knowing where you "shine" is key to helping choose a content creation platform that will not only feel authentic, but will drive your ultimate goals — building your brand and establishing yourself as a thought leader or selling your product/service.
No platform is inherently "good" or "bad," although some are more common for businesses and others more tailored to consumers. As the saying goes, it's not about the gifts you're given, it's about what you do with the gifts.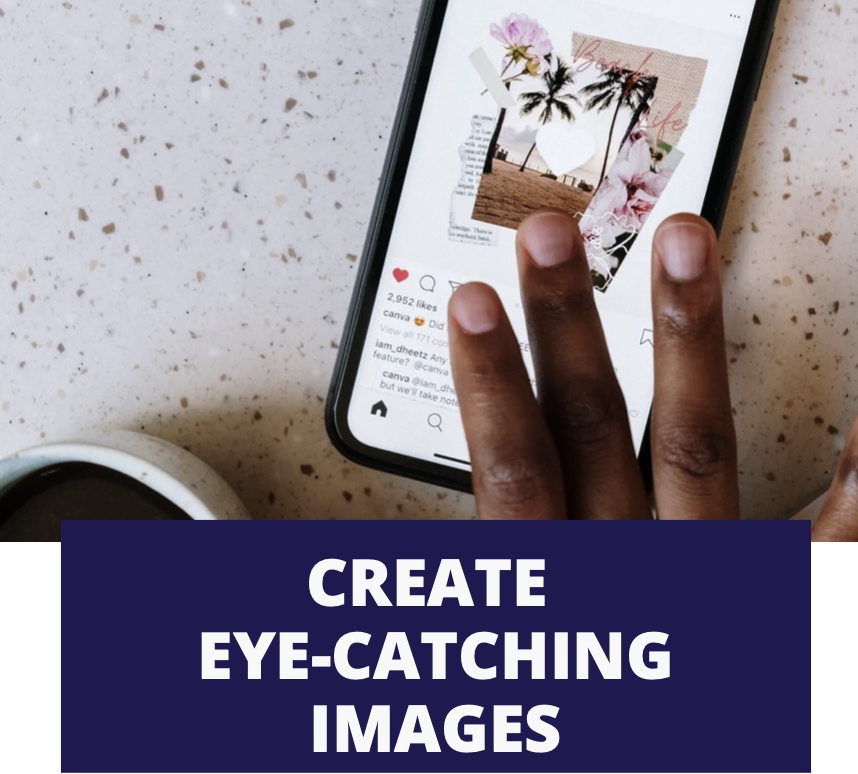 Create Eye-Catching Yet Consistent Images
While that photo you took on the fly last week did turn out great, do not just wing your business' social media posts with random images taken off your phone. If you want to look and give your audience a professional and engaging experience, you must have coordinated graphics. The easiest way to do this is by subscribing to a platform with pre-made templates. Programs like Canva, or Easil allow you to choose and create templates that match your business' vibe.
You'll want your pictures to stand out on a page where people are constantly scrolling. And some of the best ways to make people stop at your piece of content is by adding automation, sound, or a bright color pop. Try using motion or sounds to make your audience's eye take another look. Also, try to avoid too much text. Instead, use short, bold words with pop automation and see your views rise. Remember, you want to give your viewers not only a graphic or image but an experience that will make them want to engage with you and your small business.
Connect and Engage
The best way to gain followers and reach new clients is by engaging with like-minded brands. Building a community among other small businesses can help you create partnerships and chances to share each other's social content. By doing this, you'll be able to tap into others' networks and get free brand exposure for your own small business. Try using hashtags, or even resharing another brand's images and see if you can get mentioned in their stories. To go a step beyond this, try to direct message another small business and see if you can connect and brainstorm ways to share one another's content.
Learn specifically how to build your Linkedin community as a small business owner in our other article: How to Optimize Your LinkedIn Profile if You're Self-Employed.
Overall, we know social media and creating content can be challenging. But it is a must if you are a small business owner in today's world. And if you master these four tips, we promise your business will look more professional, you'll reach new clients, and create new connections with other small business owners.
5. Learn how to Schedule Post
The simplest method to save time on social media so that you can concentrate on what matters is to learn how to plan posts in advance. A scheduling tool becomes increasingly valuable when your social media marketing strategies become more intricate. Whether you run a tiny business or oversee a large workforce, this is true. Planning, creating, and sharing consistent, high-quality content becomes simpler when some of the tedious tasks are automated. Tools like Hootsuite and Later are excellent to use; they even have applications so you can do it on the go while using your phone.

For Additional tips check out our other article: Social Media Marketing for Small Business: Do's and Don'ts
Subscribe to our
blog
Get a weekly email of our latest posts sent straight to your inbox
Learn

more

about the MBO Platform
FOR INDEPENDENT
PROFESSIONALS
your independent business with MBO
Engage, scale, and optimize
your independent workforce