10 Books for Digital Nomads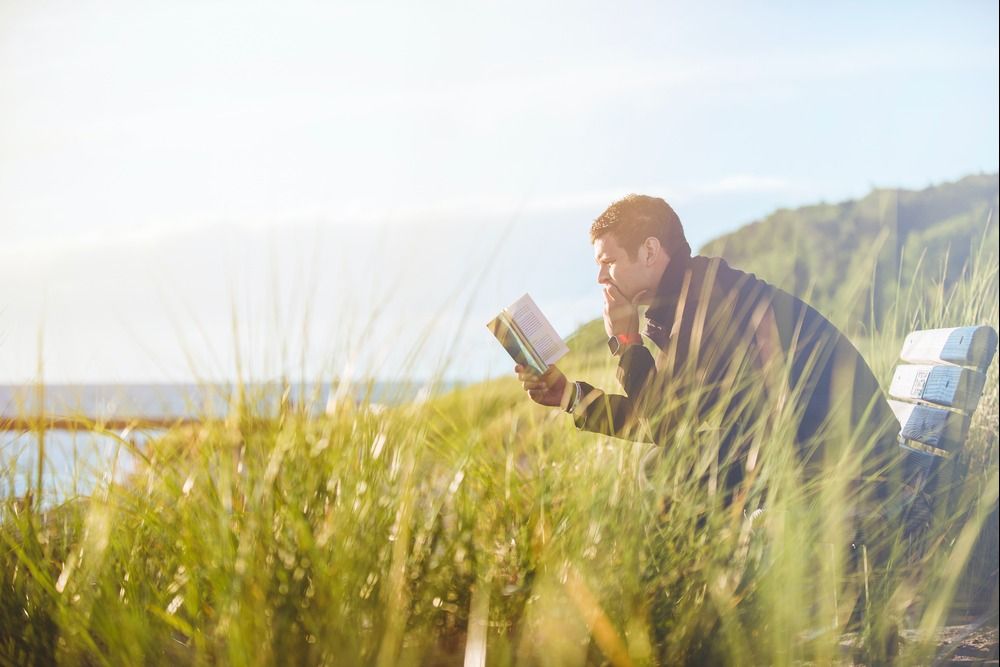 Key Points
Millions of Americans report working as digital nomads.
Discover 10 books to pique your interest in becoming a digital nomad or about independent work in general.
If working remotely while traveling the globe sounds like a dream come true, you're not alone. Millions of Americans report working as digital nomads—people who embrace a location-independent, technology-enabled lifestyle while living and working remotely. Whether you've already tested the waters of digital nomadism and fallen in love with it or are simply curious to explore the lifestyle we've compiled 10 books to pique your interest.
Remote explores the shift from typical office work to the technology-aided flexible work of the future. Authors Jason Fried and David Heinemeier Hansson give actionable advice on how to be productive and innovate when working remotely. Their guidance is helpful for both experienced digital nomads or those just starting out.
In her book Survival Skills for Freelancers, author Sarah Townsend offers tips and advice from freelancers who've seen it all. Her advice is applicable to digital nomads and entrepreneurs alike. Learn how to set better. Work-life. Boundaries, how to. Find new clients, how to stay productive and focused, and when to trust your instincts.
Lonely Planet's digital nomad handbook is perfect for those curious about becoming a digital nomad or just embarking on their digital nomad adventure. This book gives practical guidance as to what you should consider when becoming a digital nomad as well as a helpful advice on top destinations for digital nomads.
You've probably heard of Tim Ferriss's 4 Hour Workweek if you haven't read it already. Ferriss explains how to outsource and automate to build passive income so you can spend more time doing what you want to do. This book is an oldie, but a goodie and will be inspirational for many looking to pursue the digital nomad lifestyle.
The Harvard Business Review's guide to remote work is a great resource for anyone working remotely. This book teaches the importance of creating a routine, gives advice on how to run better virtual meetings, and offers helpful information on how to communicate with managers and coworkers from a distance.
Stephen R. Covey's 7 Habits of Highly Effective People is another tried-and-true business book that continues to stand the test of time. Each of Covey's seven habits can help digital nomads become more effective in their work and develop a path towards success built on personal growth and fulfillment.
In his book How to Travel the World on $50 a Day, author Matt Kepnes offers advice for traveling on a budget. Many digital nomads wok from places with low costs of living to take advantage of making a higher income while having to spend less. This gives them the advantage of being able to spend more time enjoying their travel than having to constantly work. Kepnes gives valuable advice based on his own experience about everything from how to save on flights and what travel insurance is to how to eat well on a budget in cities around the world.
If you're considering diving into the digital nomad lifestyle but aren't sure when or how to make the transition, check out Mike Lewis's When to Jump. In his book, Lewis lays out four steps to pursue the career of your dreams. Making that initial jump can be scary, but if you do it at the right time and in the right way it can be lifechanging.
If travel is the top pull of digital nomadism for you, check out Vagabonding by Rolf Potts. While Potts doesn't write about being a digital nomad specifically, he does offer great advice about adapting to new cultures, overcoming adversity, and finding fulfillment when traveling abroad.
Holly Tucker's Do What You Love, Love What You Do offers inspiring stories about creating and growing a business from names like Richard Branson and Jo Malone. If you're a digital nomad hoping to start or continue to run your independent business, Tucker's book can give you great advice and motivation from people who've started successful companies from the ground up.

Subscribe to our
blog
Get a weekly email of our latest posts sent straight to your inbox
Learn

more

about the MBO Platform
FOR INDEPENDENT
PROFESSIONALS
your independent business with MBO
Engage, scale, and optimize
your independent workforce