Key Questions to Ask Before Starting a Consulting Business (Guide)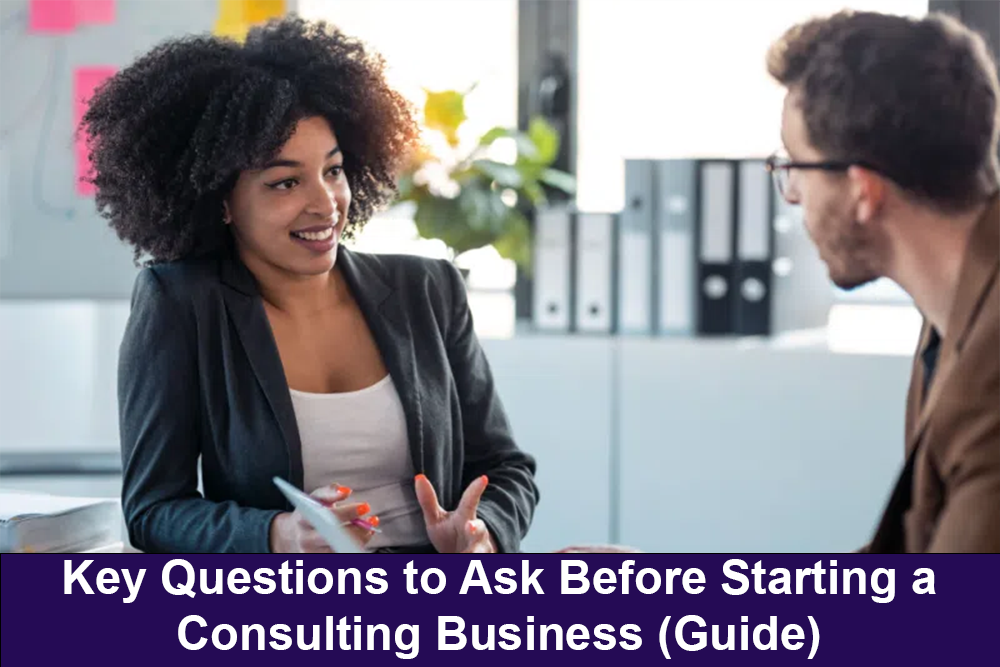 If you're considering going solo and becoming an independent consultant, you are not alone. But what is independent consulting and is it right for you?  Independence resonates across generations and those who have made the transition have built, and maintained, satisfying careers. MBO Partner's annual predictions for work suggest there has never been a better time to be an independent, so it's a good decision to begin developing a strategy if you are considering the bandwagon. We think that by the end of the decade, more than half of the private U.S. workforce will be career independents – so the question arises: is it right for you? This guide will help you determine if you are ready to start a consulting business.
GATE
In this guide, you will learn
How to determine if you are emotionally ready
Every job change has an emotional aspect. You are leaving familiar policies, procedures and people. Transitioning from employee to independent is a significant career and life shift. Unlike a company or position change, in addition to new people and policies you also have to acclimate to a new structure of how work gets done.
Making the move to solo requires the right mindset. You must be prepared for the additional responsibility and risks. As an employee, your employer is subsidizing your benefits, providing some type of retirement, and perhaps providing other financial perks such as stock options. Most importantly, you are being paid on a fixed schedule no matter what. As an independent, you must have the emotional readiness to deal with the responsibility (and inevitable moments of fear) of not only being the boss, but the entire infrastructure. When you are considering becoming an independent, you need to prepare yourself to work harder and smarter. Become comfortable multitasking and wearing multiple hats such as accounting, marketing and client service.
DO I ENJOY WORKING INDEPENDENTLY?
As an independent, you are the boss and the team. You are responsible for the vision and direction of your company in addition to bearing the sole responsibility for client projects. The independent worker both understands and likes that they are responsible for their career.
DO I HAVE GOOD TIME MANAGEMENT SKILLS?
Time is money for the independent. You will need to manage your time to maximize your billable hours and deliver client work on agreed upon schedules. If you struggle prioritizing and balancing multiple responsibilities, you may not be ready for a solo career.
IS MY FAMILY SUPPORTIVE?
Becoming an independent is not only a major life shift for you, but for your family. It is important for you and your family to be on the same page. Discuss your plans and the impact with the entire family; it can put a tremendous stress on you and them if you are not in agreement about your chosen path.
ARE THERE DEPENDENTS THAT RELY ON ME?
One of the attractions of independent contracting is the ability to set a flexible schedule and work from home. However, as an independent you are also responsible for providing your own job security. It is important to think through both the financial and emotional considerations of supporting your own income.
IS THIS A PLANNED DECISION?
As an independent, you will have freedom, flexibility and greater control over your work and life balance, but you will also be taking on the responsibility of marketing and finding clients, paying for benefits and running your own business. Independence should be a planned choice, one that fits your lifestyle and goals.
How to determine if you are professionally ready
Have you developed your unique skill set? When you're coming from an employee background, you are accustomed to doing a myriad of tasks, but can you package it up to sell as an independent? You need to have that specific skill set, one that cannot only be sold but establishes you as the go-to expert.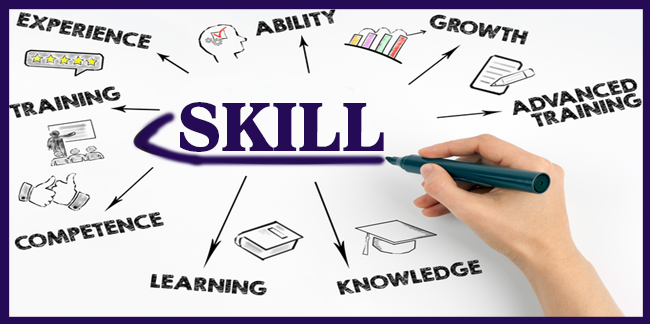 DO I HAVE A UNIQUE, MARKETABLE SKILL SET?
You must have talent that produces results. In order to sell your skill set, you need to be able to quantify what you do and how it translates into measurable returns for your clients. You should be able to differentiate yourself with specific services within your area of expertise for the best results. For example, offering marketing services or tech consulting are good broad overviews, but designating yourself as a social media marketing expert who configures and monitors search engine optimization for small-tomedium businesses gives you a different value proposition and will attract more clients.
AM I KNOWN FOR BEING GREAT AT WHAT I DO?
When clients have a problem, they need to immediately think of you as the expert. You need to be not just good, but great. Clients are paying you for results, not effort, and you need to deliver it.
DO I HAVE A CLEAR VISION AND PLAN?
You should have a clear vision for what you want from your business including your income goals, work location and hours. You need to have a plan for the type of clients you will serve and what you will offer them. You should know what you want initially and have a plan for where you want to take your solo business.
DO I UNDERSTAND HOW TO RUN A BUSINESS?
You're not just working on a contract -you are operating a business-of-one. Your micro-business requires a plan so you can understand where to cut spending, where to invest, what services you plan to sell, how to price your consulting services, and how you are going to not only break even, but pay yourself a handsome salary.
CAN I GET PROJECTS FROM MY CURRENT NETWORK?
Generally, your network will be your best source of new business. Former colleagues are often supportive of entrepreneurial pursuits and will be more than happy to send work your way. Starting your business with an initial contract will provide you with a source of income and provide you with results that you can leverage to secure your second contract.
AM I "CONNECTED"?
In addition to what you know, who you know can be a defining factor in your success as an independent consultant. Networking is very important for building your business, and being an active member of professional groups or associations and having an up-to-date contact list can open up many new opportunities for your consultancy.
HAVE I PREPARED MY ONLINE PRESENCE?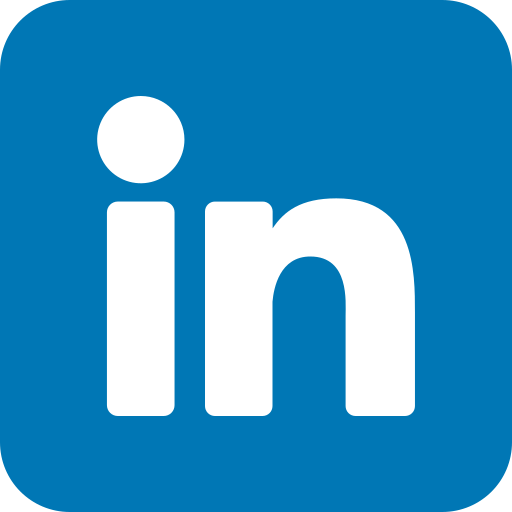 Your online profiles such as LinkedIn should be current and showcase you as an expert in your skill set. Your stock in-creases when clients search for you online and find your credentials. Also consider creating a professional website with a few pages of information about what you do and how to contact you.
How to determine if you are financially ready
Your financial readiness can become the difference between struggle and success. One of the biggest changes is that you are no longer receiving a bi-weekly paycheck. In fact, you may experience long periods without pay. Invoicing frequency, payment terms, and the client payment turnaround will all impact your cash flow. If you bill monthly and your client has 30 days to pay, you could potentially be working fortwo to three months without payment, and that is after the time it takes you to land your first contract. You will also need to budget for the expenses of becoming independent. Your benefits and taxes are no longer subsidized by an employer, but your full responsibility. There may be marketing, legal and subcontracting expenses. Finally, your client may require error and omissions or general liability insurance.
Do not forget professionalism as part of your financial plan. You want to maintain the same standard of professionalism as your client, which means having the right tools. Consider your equipment needs such as computer, fax machine and business line.

DO I HAVE THE RESOURCES TO GO OUT ON MY OWN?
You will no longer have that steady paycheck, so it is important to have at least three months reserve in a liquid account to cover daily expenses. Be realistic and assess whether you have the resources needed to strike out on your own. If not, keep working and build up your reserves so that you can strike out on your own financially prepared.
DO I HAVE ANOTHER PERSON THAT HELPS SUPPORT MY LIFESTYLE?
Having someone else to share the financial burden can help alleviate some of the stresses as you start your new business. It is important to consider other sources of income as you plan your reserves to launch. This can also determine the amount of reserve that you will need to have to comfortably transition to independence.
DO I HAVE A CLIENT WILLING TO COMMIT TO A CONTRACT?
It is much easier to make the change from W2 to 1099 with a contract in hand. Your first contract provides you with an initial source of income. You should still have reserves to cover you as you wait for the first payment and to cover any gaps in cash flow.
HAVE I FULLY UNDERSTOOD THE COSTS AND TIME COMMITMENTS?
Don't underestimate the time and money required to start a solo business. It is critical to take the time to understand and plan for the increased costs of independence. You have to budget not only for those expenses, but cash flow. Initially, there may be periods without income. Will you be able to comfortably manage your daily expenses, benefits and more if cash is not coming in on a regular basis? It is equally important to account for the time that will be required to launch your solo business.
DO I UNDERSTAND BUSINESS TAX IMPLICATIONS?
The number one mistake that independent workers make is failing to plan for their tax burden. Independent contractors must ensure that they account for self-employment tax in addition to the standard income tax. Estimated taxes can reduce the end-of-year tax burden, and in fact are required for certain income levels. Failure to fully fund estimated quarterly taxes and account for self-employment tax can result in an unplanned tax burden that may also include penalties and interest for underpayment.
Looking for work as an independent consultant? Join our marketplace to search for your next project
Subscribe to our blog
Get a weekly email of our latest posts sent straight to your inbox
Learn

more

about the MBO Platform
FOR INDEPENDENT
PROFESSIONALS
your independent business with MBO
Engage, scale, and optimize
your independent workforce