10 Valuable Skills Consultants Need to Succeed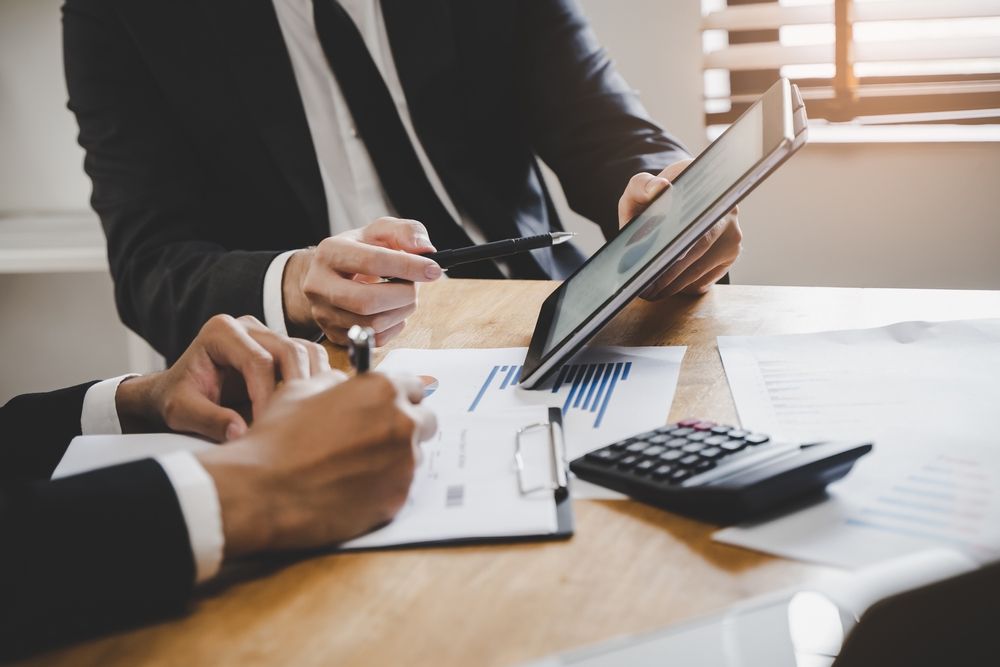 Key Points
Keeping your skills and knowledge current is important to remain competitive as an independent professional.
Learning new skills is important for professional development.
Challenge yourself to develop a step-by-step system to problem solving that you can continually improve upon.
Keeping your skills and knowledge current is important to remain competitive as an independent professional. As the workforce landscape continues to evolve, your skills will need to do so as well. By forming these abilities now, you won't be caught off guard by future needs and requests from clients.
Here are 10 skills for the future that you can start developing today.
1. Complex Problem Solving
The ability to impartially approach and solve problems you haven't encountered before is a valuable ability that you can use when working with clients. Complex problem solving is a skill that takes time and practice to develop. When you come across a new request, or when a client asks you for your take on a problem they are facing, take the time to fully explore all options before coming up with a solution. Challenge yourself to develop a step-by-step system to problem solving that you can continually improve upon.
2. Sharp Business Judgment
As an independent professional, it's important to have a foundational understanding of how businesses work and operate. Being able to support your services with the right marketing, financial, and strategy practices will help you make the best decisions for your business. Consider taking online courses, classes at your local community college, or reading relevant books to round out your knowledge.
3. Emotional Intelligence
Emotional intelligence is the ability to understand the emotions of people around you, and adapt your actions and behavior accordingly. This is a valuable skill that can help you build trusting relationships with clients. To develop your emotional intelligence, start by practicing with your own emotions. Reflect on how you feel and respond in common situations to become more mindful of emotions in general. Then, bring this awareness into your interactions with others. Rather than reacting right away to a request or statement, practice empathy and ask people for their perspective or opinion.
4. Critical Thinking
Critical thinking is a skill that can help you with complex problem solving by using logic and reasoning to identify a best possible solution. To think critically, try and look at each situation objectively and consider all possible implications of a course of action. Be aware of personal biases you may bring to the table and be open to changing direction if a more logical solution emerges.
5. Creative Thinking
Creativity is a skill that you can continue to grow and apply throughout your life. Being creative is all about coming up with new ideas, adaptive ways of thinking, or innovative solutions. To practice being more creative, give yourself time to let your mind wander each day. Write down any ideas you think of, no matter how unrealistic or silly they may seem. Just practicing thinking this way will help you bring a more creative approach to your work.
6. Tech Skills
While your business may not involve writing code, programming software, or even using technology beyond a laptop, it is still important to be familiar with the applications of emerging technologies. As automation advances, understanding and being able to talk about technology will be an important skill you can bring to conversations with clients. Stay up-to-date on the latest trends by reading news and talking to peers. Or, if you're looking add coding or a specific software to your service offerings, consider taking an online class or getting certified.
7. Adaptability
Having the mental agility to adapt to new situations will help you be able to quickly adjust to changes and demands in the market. Change can be hard, so start by setting small goals when faced with a new type of request. Take a look at the big picture, consider how to best apply your talent, and then make your next move. Don't be afraid to experiment, be creative, or look at opportunities in a new way. Worse case, you learn from a mistake and try again.
8. Content Marketing
Strong research, Search Engine Optimization (SEO), writing, analytics, and editing skills are all part of content marketing and can help you drive new business. To enhance these abilities, start a blog or newsletter, consider taking a class and getting certified in SEO or Google Analytics, or observe the practices of successful companies. With time and practice, these skills will improve.
9. Self-Motivation
Self-motivation is an important skill to have as market demands change. If you can inspire yourself to adapt, learn, and grow quickly, your business will thrive. Stay motivated by seeking out self-development opportunities such as finding or becoming a mentor, taking a class on an interesting topic, or participating in a workshop. This will help you take your business growth into your own hands and give you the confidence to use your new skills.
10. Virtual Collaboration
If you're looking to grow your business in the future, you may want to expand your national or global reach. In order to productively work remotely, it is important to be able to virtually collaborate with clients. Explore available virtual collaboration tools and find which ones work best for you. When hosting a meeting, be sure to set expectations, manage time zones, and send out a detailed meeting summary with action items to all participants.
Learn More: 10 tips for Managing Remote Teams
Subscribe to our
blog
Get a weekly email of our latest posts sent straight to your inbox
Learn

more

about the MBO Platform
FOR INDEPENDENT
PROFESSIONALS
your independent business with MBO
Engage, scale, and optimize
your independent workforce