Top Certifications for Small Business Owners in 5 Key Skill Areas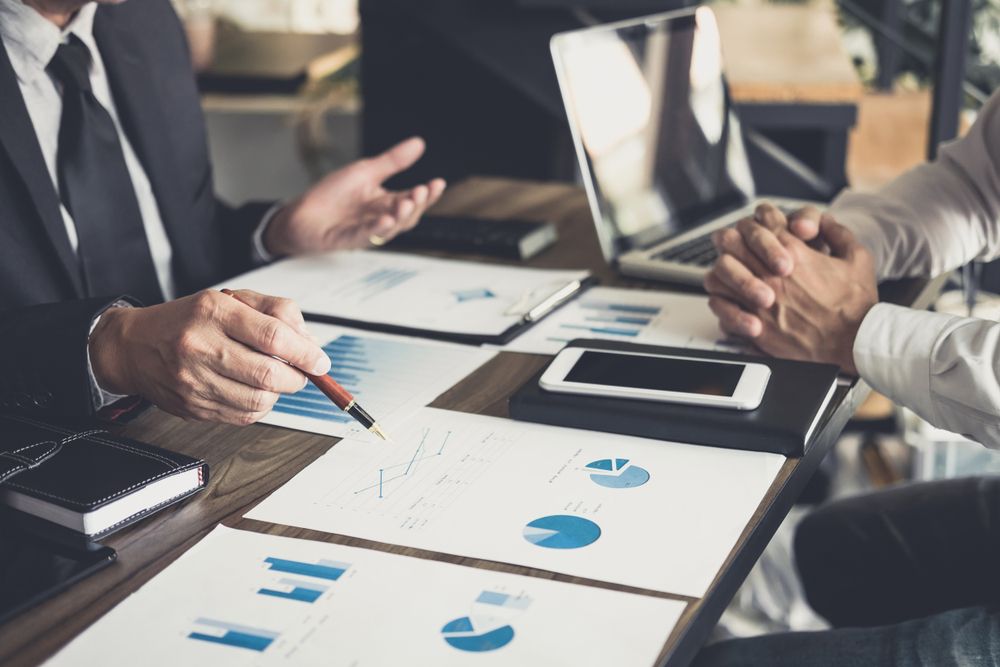 Key Points
As an independent professional, a comprehensive portfolio of previous work and credible references or testimonials highlight your skills and abilities.
Adding professional certificates to your resume will help you stand out from the crowd and provide your clients with a way to validate the talents you claim to have.
Here are five common skills and accompanying professional certifications that are in demand among independent consultants.
When building out your resume as an independent professional, a portfolio of past work, and strong recommendations or testimonials paint a picture of your skills and services. Adding professional certifications to that list can help you stand out from your competition and give your clients a way to verify the skills you say you have.
Not only can certifications boost your confidence and credibility, but they can also help to reassure clients that you are a qualified authority in your field— LinkedIn finds that members with a certification get five times more profile views. In fact, clients often prefer to work with someone who is certified and may even be willing to pay a higher rate for your services if a certification follows your name. There are many professional certifications available online, which you can choose based on the type of services you offer. Here's a look at five common skills and related professional certifications.
1. IT
CompTIA offers a number of certifications for IT professionals. Rather than completing a vendor-specific certification, CompTIA is a good option for independent contractors because they are vendor-neutral. This means you won't be bound to a specific technology such as Cisco or VMware—you can apply CompTIA knowledge in a variety of environments.
There are a number of CompTIA certifications available in different levels, from entry to expert. These certifications can help you refresh fundamentals and build upon existing skills. During the recruitment process, 96% of HR managers use IT certifications as screening or hiring criteria, so certification can certainly give you a helpful boost. Because many IT jobs require certification, it may also open doors to new project opportunities.
2. Marketing
There are many different types of certifications available for marketing professionals or consultants. HubSpot offers a number of free certifications that can help build your marketing skills such as inbound marketing—which covers SEO, blogging, and conversion analysis—email marketing, and content marketing. For a marketing-specific accreditation, check out the American Marketing Association's Professional Certified Marketer (PCA) certification. There are two PCA tracks: digital marketing and marketing management.
Depending on the type of services you offer, you may also consider Google's AdWords professional accreditation. This certification recognizes individuals as experts in online advertising. Certification consists of the AdWords Fundamentals exam and your choice of one of the following: Search Advertising, Display Advertising, Mobile Advertising, Video Advertising, or Shopping Advertising. Lasty
3. Project Management
If project management is core or part of the services you offer, you may benefit from the Project Management Professional (PMP) certification. The PMP certification is globally recognized, so it is a useful way to obtain standardized project management skills. It is applicable across all professions, and it can help you expand your market reach by opening up a network of other PMP certified professionals and global employers.
Even if you are a seasoned project manager, certification can help you command higher pay—on average, those with a PMP certification garner 20% higher salary—provide you with a new set of tools, and challenge you with different ways of approaching situations.
4. Writing and Editing
A writing-focused certification from a professional organization can help set you apart from the crowded marketplace of freelance writers and editors. Even if writing or editing is only a part of the services you offer, a certification can help give clients peace of mind knowing that a third party recognizes your expertise in this area.
Mediabistro offers a number of certificates in copywriting, grammar, and social media, as well as a copyediting program. Copyblogger's Content Marketer Certification is another certification that is well respected in the industry. The program is only available a few times per year, and participants must complete advanced coursework and pass a detailed review of their work. If your writing is focused on a specific niche, look for certificates related to your industry such as the American Medical Writers Association's certificate in medical writing.
5. Creative
If your business centers on creative services—such as design, animation, or videography—and you use Adobe products, becoming an Adobe Certified Expert can help differentiate you within your field. Adobe offers product-specific certifications that give you a way to showcase your mastery of a product. Creative software can be complicated, so certification can help assure clients that you have the skills necessary to use the software.

Subscribe to our
blog
Get a weekly email of our latest posts sent straight to your inbox
Learn

more

about the MBO Platform
FOR INDEPENDENT
PROFESSIONALS
your independent business with MBO
Engage, scale, and optimize
your independent workforce