5 Ways to Stay Productive During the Summer Slow-Down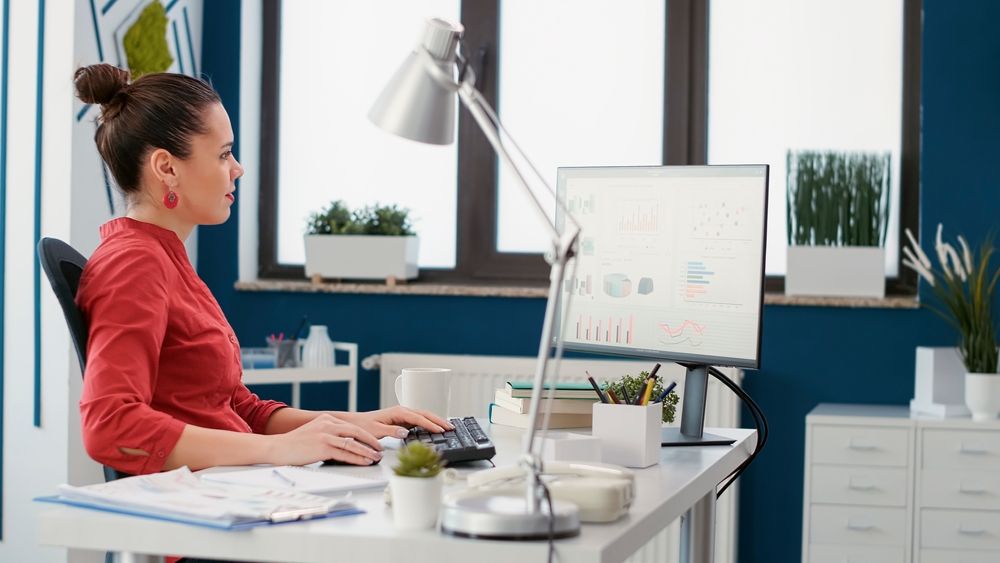 Key Points
During the summer months between Memorial Day and Labor Day, business typically slows down.
Clients are probably taking a vacation or postponing starting their next major project until the fall. Your daily schedule and income could be off if you are not ready for this downtime.
Here are five strategies for staying busy and utilizing the summer months.
It's not unusual for business to slow down during the summer months between Memorial Day and Labor Day. Clients are likely enjoying vacation or waiting for the fall to begin their next big project. If you're not prepared for this downtime, your daily routine and finances may be caught off guard.
But just because business slows down doesn't mean there isn't work to be done. Summer can be a great time to catch up on administrative work, or tackle personal projects you've been putting off. Here are five ways you can stay productive and make the most out of the summer months.
1. Work Ahead
If you foresee your projects beginning to taper off during the summer months, take time now to assess current contracts and negotiate new ones so you can keep your pipeline of work full through the fall. Take a look at existing projects and see if there is any extra work, upgrades, or additions your clients may be interested in. If so, start negotiating a new contract or add on to the existing scope of work.
If you're finding it difficult to land new contracts, step up your networking efforts to meet prospective clients. The contacts you make now may not be interested in starting a project right away, but by maintaining a relationship with them over the summer you'll be top of mind when they need work done in the fall.
2. Build Your Client Relationships
It's likely that client schedules will also slow down during the summer. Kids are out of school and vacation time is in full swing. Use this to your advantage by taking the time to meet with clients face-to-face if you're able to do so. Offer to take a client out for coffee or lunch to catch up or review a deliverable. Periodically meeting with your clients in person is a great way to strengthen a relationship, discuss new work, and put a face to a name rather than only communicating via email.
3. Pursue Something New
When business slows down, use your free time to tackle a project that has been on the back burner. Perhaps it's writing an eBook, redesigning your website, pursuing a business certification, or simply decluttering your work environment. Consider learning a new skill that can help to move your business forward. Look for classes at a local community college, online training courses, local professional events, or educational webinars.
The summer is also a great time to give back to your community. Consider hosting a free class or workshop, or volunteering your time or services. Volunteer work is not only a rewarding way to help others, but it can also help you build connections within your community, gain positive publicity for your business, and make philanthropy part of your brand.
4. Grow Your Network
Running your own business requires long hours and it can be hard to find time to network when you're working at full speed. The summer can be an ideal time to refocus on your networking efforts by attending a local seminar, forum, or workshop. These professional events are valuable opportunities to learn more about the latest developments in your industry. Whether you leave with a new business card in hand and a prospective client, or fresh insight and a new perspective, expanding your network of business contacts is always constructive.
5. Take Time to Recharge and Relax
Voluntarily taking the time off can be particularly challenging as a small business owner. Between a constant rotation of projects, client meetings, and management tasks, it's easy to feel trapped. When business slows down, plan ahead and let your clients know that you will be taking some vacation time. Even if it's just a long weekend away, vacation is a time to fully decompress—that means not answering emails or business calls unless it's urgent. Remember, taking some time to yourself will help you recharge and come back ready to work.

Subscribe to our
blog
Get a weekly email of our latest posts sent straight to your inbox
Learn

more

about the MBO Platform
FOR INDEPENDENT
PROFESSIONALS
your independent business with MBO
Engage, scale, and optimize
your independent workforce