How to Negotiate a Consulting Contract: 5 Steps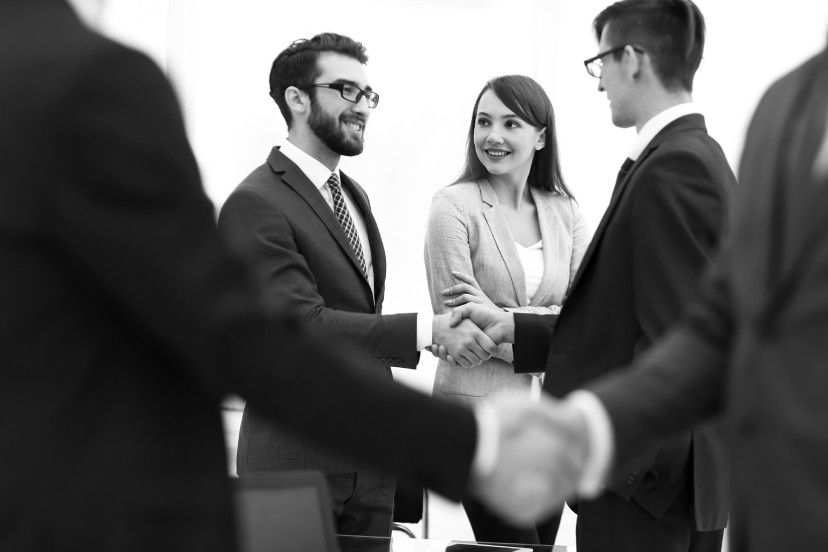 In any business agreement, it is highly recommended to use a well-written contract, and the terms of the contract are often the result of negotiation between the parties involved. Contracts provide clarity, establish a relationship, and offer protection to all parties involved. For these reasons, many independent professionals wisely insist on using written contracts for every client project. In some cases, you may use your own contract, but clients will generally create and extend a contract offer to you.
While it's not uncommon to feel confused or intimidated by contract legal jargon, it's also important to fully understand what you are signing in order to protect your reputation, revenue, and future business. Here are five tips for accurately reviewing, understanding, and negotiating your next independent contractor agreement.
1. Define Details, Deliverables, and Deadlines
When presented with a contract written by another party, it's your responsibility to ensure you understand and agree to all terms. Before you do anything else, carefully read through the entire contractor agreement. Don't feel pressured to sign anything on the spot.
Review the scope of work of the project as well as any duties and responsibilities to verify they are consistent with your understanding. All information should be as detailed as possible, including deadlines and expected deliverables.
If you see any discrepancies, immediately discuss them with the client to address the possibility of miscommunication. Explain to the client that accurate and complete information is in their best interest as well as yours. It's important to align the expectations of both parties so you can create a final product that both serves the client's needs and meets their expectations. You don't want to unintentionally overpromise on deadlines or capabilities that you're unable to meet.
2. Know Your Bill Rate and Stick to it
Even if you've established a standard billing rate for your consulting services, there may be opportunities for the right project or client that allows room for negotiation. While these negotiations take place before a contract is drawn up, they can greatly impact the terms of the agreement.
The key to fee negotiation is to come to the table prepared. Know what you want ahead of time, what you plan on asking for, and what your absolute bottom line is. Remain confident in your negotiations, and don't hesitate to leverage any value-added intangible benefits you offer.
In addition to what you will be paid, the contract should also specify how and when you will be paid. Don't rely on a verbal payment arrangement if payment terms in the contract are incorrect or absent—insist that the agreed-upon terms be included. Simply explain that you don't want any confusion down the road, and having the terms outlined in the contract will serve as an easy reference if needed.
3. Beware of Confidentiality or Non-compete Clauses
Non-compete clauses are designed to prevent employees from leaving a company and taking their knowledge and insider information to a competitor. As an independent consultant, it's rarely a good idea to sign a non-compete agreement. The temporary nature of your work could leave you unable to find more work after the current project ends.
If your contractor agreement contains a non-compete clause, your first course of action should be to explain to the client that the clause would effectively prohibit you from working and remaining in business after the contract ends and ask them to remove the clause. Often, the client will understand your position and agree to remove the clause.
In other cases, the client may insist that the clause is necessary in order to protect their intellectual property. In these instances, the key is to find a solution that addresses the client's concerns without the restrictions of a non-compete. Instead, you might offer to sign a non-disclosure clause or a limited non-solicitation agreement.
If the client is adamant about including the non-compete clause, your final option may be to try to limit the scope of the clause. Ask to have the clause modified so that the restrictions are more reasonable, such as only applying to a select few of the client's competitors.
Don't count on the clause being difficult to enforce, or on a client's verbal assurance that they won't enforce it. If you sign a contract with a non-compete clause, you should assume that it can and will be enforced. Instead, do what you can to have the clause removed.
4. Recognize When to Walk Away
Contract negotiation comes down to finding a middle ground that works for both you and your client. If you cannot settle on payment terms, if the client is unwilling to include one of your top priorities, or if they won't budge on a non-compete clause, it may be best to walk away from the job.
It is not worth your professional reputation to agree to terms you can't fulfill such as a budget that is too low, unreasonable deadlines, or requirements beyond your expertise.
5. Involve a Professional
If you find anything in the contract that is unclear, ask for an explanation. If you still have doubts, have a lawyer look over the contract. In fact, having a lawyer look over any contract before you sign it is advisable, particularly as a new consultant or when working with complex agreements.
Third parties such as another consultant or mediator can also be helpful in negotiations. Consultants who run their own business through MBO Partners receive help with reviewing contracts for potential issues. Contact us today for more information.
Subscribe to our
blog
Get a weekly email of our latest posts sent straight to your inbox
Learn

more

about the MBO Platform
FOR INDEPENDENT
PROFESSIONALS
your independent business with MBO
Engage, scale, and optimize
your independent workforce