How To Give Back on a Budget when You're Self Employed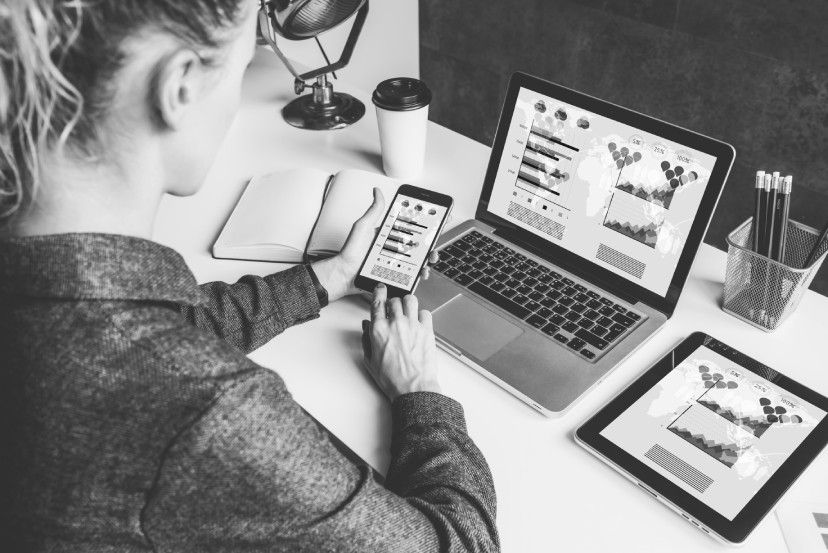 Philanthropy can be an important part of your brand, even if you're a business of one. Not only is charitable giving a great way to give back to your community and support a good cause, but it can also help to build connections with existing and potential customers, differentiate your business, and gain positive publicity.
But as a small business, we know it can be tough to find that extra cash. Fortunately, there are plenty of opportunities to give back without breaking the bank.
1. Offer Your Time
If funds are tight, look for alternative ways to lend a helping hand. Take advantage of your business connections and networking groups, and find events and organizations that need volunteers.
Reach out to your local Chamber of Commerce, Rotary, or Lions for ideas. These groups maintain tight ties to charities and often support fundraising efforts for the needy. Websites such as Volunteer Match can help you find organizations in need of volunteers for a wide range of services—everything from mentoring and the arts to marketing and literacy. On the site, you can narrow down volunteer opportunities by city and state.
By volunteering your time, you'll be able to cultivate relationships and build future business contacts over a good cause.
2. Impart Your Expertise
As an expert in your chosen line of business, your talent and expertise can be just as valuable as a cash donation. Identify organizations or causes you're passionate about and offer them your services for a certain amount of time per week or per month. Many non-profits on a tight budget face business challenges that you may be able to help out with such as reviewing finances, providing graphic design services, or copywriting.
Another way to make use of your expertise is to offer a free class or workshop to help people develop or improve on skills related to your industry. Create a class around a specific topic such as 'Social Media 101' or '10 Personal Financing Rules to Live By.' Or, consider donating your services in a similar way to a charity to use as an auction prize for an event they are hosting.
3. Keep an Eye Out for Local Sponsorship Opportunities
Build ties with your community and get the name of your business out there by sponsoring local activities such as a kid's sports team, volunteering as part of a highway cleanup project, or sponsoring a friend who is running a 5K for a good cause.
4. Lead a Small Fundraiser
Spearheading a fundraiser or launching an annual event tied to your business is a great way to build philanthropy into your name and culture. To start, align yourself with an organization or cause of your choice and find out what they need—clothing, gifts, mentors, food, etc.
Next, reach out to your contacts via email or social media and ask people to make donations to support the cause. If the charity is in need of cash donations, consider holding a raffle for a gift card or the latest tech gadget. Setting up donations online through a crowd-funding site is a simple way to help drive people to a place where they can easily contribute.
5. Make a Monetary Donation
If you're in the position to make a small monetary donation, consider donating a percentage of your profits for a specific time period. This could be a cause of your choice or involve your clients by choosing several different charities and letting them select the cause they'd like the donation to go to. Then, work with your chosen charity to help promote what you're doing.
As you're researching charities or organizations you're considering donating to, don't forget due diligence. GuideStar collections information from non-profits registered with the IRS and provides valuable information including their mission, legitimacy, impact, programs, and transparency. EO Select Check is an online tool from the IRS that lets you search for a charity to make sure your donations will be tax deductible, and it provides information about the organization's federal tax status and filings.
As an independent professional, charity involvement provides a noble opportunity to make new contacts in your community, and it feels great to help others. Align your choice of philanthropy with your business mission and goals, and follow through each year. Even if finances are tight, make the time to give—you'll be glad you did.
---
Find independent consulting jobs with top companies through MBO's marketplace
---
Subscribe to our
blog
Get a weekly email of our latest posts sent straight to your inbox
Learn

more

about the MBO Platform
FOR INDEPENDENT
PROFESSIONALS
your independent business with MBO
Engage, scale, and optimize
your independent workforce