Tips for Managing Remote Teams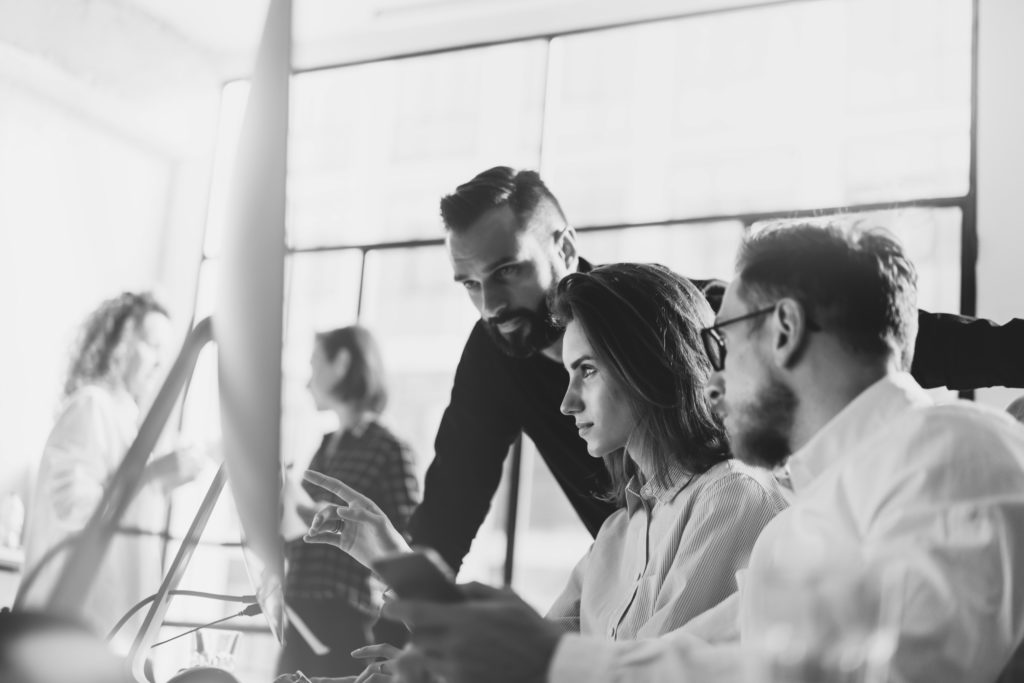 As COVID-19 (coronavirus) spreads, many people are working from home as a precaution. Stay safe while keeping your business running smoothly.
More people than ever before are working remotely. In fact, over the last ten years, remote work has grown 91%, and research indicates that we are well on our way to half of the workforce working remotely in some form.
This shift in the way we work is being driven in large part by independent contractors, freelancers, and full-time employees looking for more flexibility. Organizations that want to incorporate remote workers and better facilitate remote working must adjust their policies and procedures accordingly.
While self-driven workers like independent professionals tend to thrive working remotely, other personality types might require more oversight or communication. Productivity may vary from worker to worker, and it can be challenging to convey a sense of culture and unity with distance. When managing remote teams in particular, all of these aspects must be taken into account. Here are four tips and tools enterprise managers can use when building and managing remote teams.
1. Take Advantage of Virtual Tools
Technology is often the glue that holds a dispersed team together. Today, there are many useful tools that help enterprise managers better facilitate remote work and work more effectively with remote teams. Depending on the type of work your particular project entails, real-time collaboration tools such as WebEx, Slack, or GoToMeeting can be a great way to host meetings across different time zones and countries.
Project management tools such as Basecamp, Trello, or Monday.com are helpful for creating shared calendars, discussion boards, and project task checklists. If your team needs to store and access shared documents, incorporate Dropbox or Google Drive storage systems.
2. Focus on Strong Communication
In any teaming relationship, communication is key. When bringing together remote teams, it is particularly important. Before project work begins, be sure to reach out to team members or independent contractors you've engaged to talk through your plan for communication. Be sure to ask about people's work hours and time zones to get an idea of when the majority of your team will be available and online.
Consider scheduling a short weekly meeting or check-in to touch base on progress. If possible, host some of these meetings via video chat so team members can see one another face-to-face. Being able to see one another is helpful in bringing a team together and building a sense of community.
3. Get to Know Your Team to Build Trust
Establishing trust is important for a team to work well together, especially for remote teams. Build in time for team members to properly get to know one another before the project starts. Give team members a chance to talk about their individual expectations, walk through key milestones and deliverables, and answer any questions or concerns.
Taking the time to get to know one another will help people feel that their needs have been heard and accounted for, making your team stronger and more aligned from the start.
4. Encourage Autonomy
If you are not used to working with people remotely, it can be unnerving not to be able to step in and monitor daily work. This is where communication and trust come in. With a defined plan for communication, you can check in regularly without feeling the need to monitor workers every minute of the day. And, if you are able to trust that people are doing the work they need to and are meeting goals, this should ease stress as well. Every person will work slightly differently; be open to different methods of working and try to refrain from putting everyone in the same box.
If independent contractors are a part of your remote team, it is particularly important to remain mindful of the client-contractor relationship. Find a balance between setting the right expectations, but backing off and letting the contractor complete their job without too much oversight.