10 Tips for Managing Remote Teams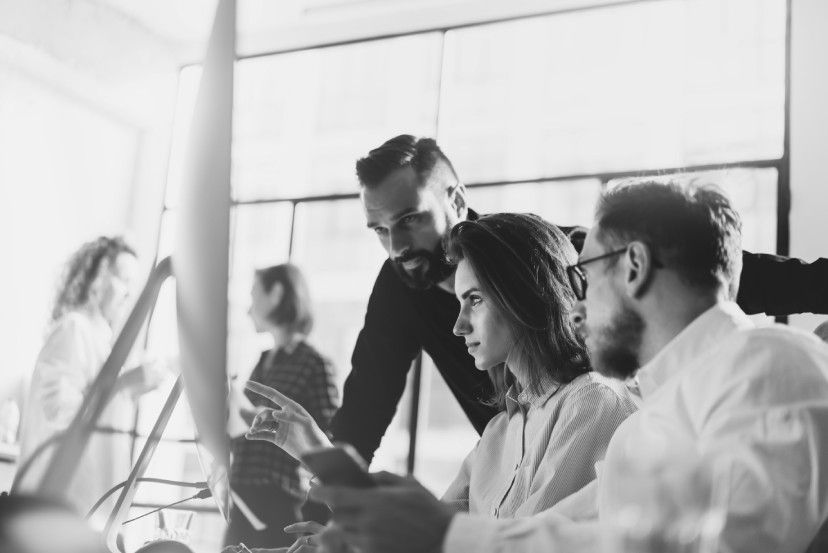 More workers than ever before are choosing to work remotely. Millions of these workers are independent contractors who describe themselves as digital nomads: workers who have chosen to embrace a location-independent, technology-enabled lifestyle that enables them to travel and work remotely, anywhere in the world.
The ability to work remotely is certainly one of the reasons people work independently. However, this flexibility can also raise concerns among managers about how to effectively track and manage a remote team. While it can initially be more difficult to establish relationships over a screen, engaging remote independent talent does come with some big advantages.
Expanding your pool of available talent from a single city or state to the world gives you access to the skilled expertise you need no matter where workers are based. The rise of new collaboration technology also makes it easier for companies to expand their national or global presence for less cost and administrative overhead. Follow the ten tips below to work easily and effectively with remote independent professionals.
1. Prioritize a Strong Relationship
A strong relationship between client and contractor begins by making sure you understand one another, especially if you are solely communicating via phone, email, or video chat. By getting to know the independent talent you've engaged, you can better resolve pain points and frustrations before they become big issues.
Check out: 5 Ways to Build Strong Relationships with Contractors
2.
Set Expectations and Stick to Them
Take time before a project begins to set realistic and appropriate expectations. Don't skip typical onboarding procedures just because your talent is remote—if anything, it is more important to make sure you are aligned on goals from the start when working with someone remotely. Discuss goals, performance objectives, project milestones, and ask and answer any outstanding questions.
3. Plan How You Will Communicate
Outlining a concrete plan for communication is another good way to establish a trusting relationship. By talking through communication preferences before work beings, you can help ward off future misunderstanding and frustration. If there are multiple business units involved in a project, be sure to assign a single point of contact for each department.
Up next: 4 Tips for Managing Independent Contractors
4.
Choose Communication Tools
A good communication plan will help avoid project delays and ensure that issues can be discussed and resolved quickly. Schedule a consistent time to check in with the independent talent you engage. A written status update, bi-weekly phone call, or monthly video conference call are all good options. If time zones are a factor, be conscientious of each other's work hours and discuss the best way to get in touch in case of an escalation.
5. Embrace Technology to Stay Organized
New technology makes it much easier for managers to arrange real-time collaboration with independent talent, and there are a wide variety of options that can help facilitate remote work.
Try it: 4 Best Practices for Your Remote Work Policy To Implement Today
6. Use the Right Tools for Your Project needs
Project management tools like Basecamp can be useful for maintaining joint to-do lists, calendars, or discussion boards. Dropbox or Google Drive are good options for cloud-based storage systems. WebEx, Slack, or GoToMeeting can be useful communication and meeting tools, especially when working across different regions and time zones. Whatever communication tools you choose to use, make sure that both you and your independent talent are comfortable and familiar with how the tools will be used.
7. Set and Stick to Deadlines
Adhering to deadlines may sound obvious, but this is an especially important point when working with remote talent. Upholding deadlines on your end will help keep both the project and the independent contractor on track.
8. Stay accountable and Avoid Scope Creep
Before beginning work on a new major deliverable, take time to review the scope of work again to discuss relevant dates and responsibilities. By reviewing set milestones ahead of time, you can hold one another accountable or discuss additional work that may need to be added to the contract.
Up next: 3 Reasons to Use a Written Contract for Consultants
9.
Don't Forget the Client-Contractor Relationship
Collaborating with remote workers is all about finding a balance between too much oversight and not enough—especially when engaging independent talent. When working with independents, always remember that you are managing a business-to-business relationship.
10. Properly Classify All Independent Contractors
Independent contractors are responsible for managing both the process and the outcome to meet the agreed-upon results outlined in their contract. Always turn back to and rely on the contract when setting expectations and discussing expected outcomes. It's not your responsibility to oversee what your remote talent is doing with every hour of their workday—instead, measure their performance by the product they produce and the interactions you have with them throughout the process.
Check out: How to Avoid Independent Contractor Reclassification
Managing remote workers may initially seem like an unnecessary or added challenge, but with preparation and foresight incorporating remote independent talent into your workforce can be both easily manageable and beneficial for your organization.
Subscribe to our
blog
Get a weekly email of our latest posts sent straight to your inbox
Learn

more

about the MBO Platform
FOR INDEPENDENT
PROFESSIONALS
your independent business with MBO
Engage, scale, and optimize
your independent workforce