Access top independent talent
Looking to find a talented independent professional for your next project? Our marketplace gives you on-demand, direct access to highly-skilled independent professionals.
On-demand access to skilled and experienced independent talent
MBO's marketplace is a powerful tool that helps you quickly fill the gap between your open project opportunities and independent workers who have proven their value.  With MBO's marketplace you'll always have trusted independent talent at your fingertips. Even better, by going directly to talent, you skip the insane markups and layers of confusion often prevalent with contract talent.
Higher quality talent without all the complexity and unnecessary cost. Seriously!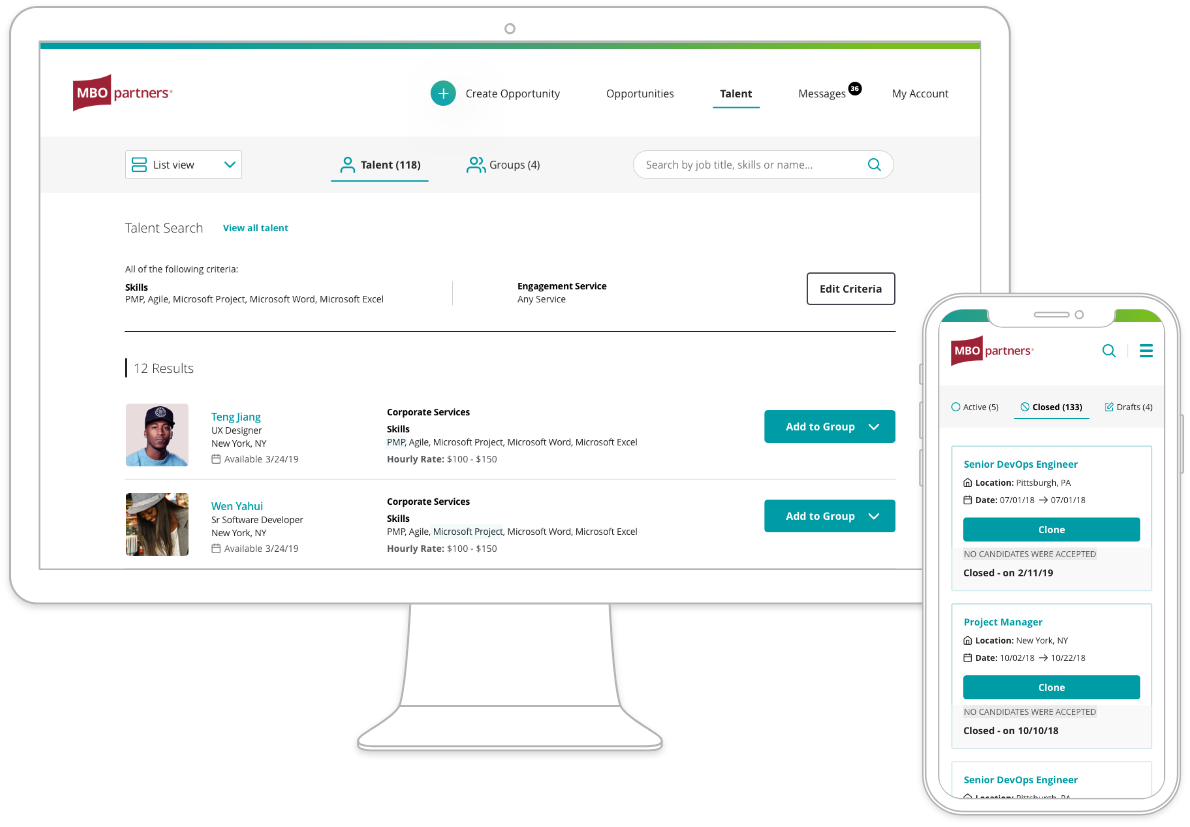 Build and maintain your network of talent
Engage talent efficiently and compliantly
MBO's marketplace gives you something no other direct sourcing solution can: the security and convenience of proven contractor engagement services.  MBO provides a positive engagement experience for the independent professionals you engage and minimizes your compliance risk.
You select the best candidate, MBO Partners does the rest: contract administration, compliance, onboarding, payments, benefits and more.  With MBO's marketplace your managers can stay focused on what's important – helping your business stay innovative and competitive.
Register as a marketplace user 

Search talent in your company network

Publish your opportunity to the MBO marketplace

Identify the right talent
Find the right independent talent for your projects. Request access today!