Transforming How Businesses Engage Independent Talent
Effective direct sourcing through a sophisticated job platform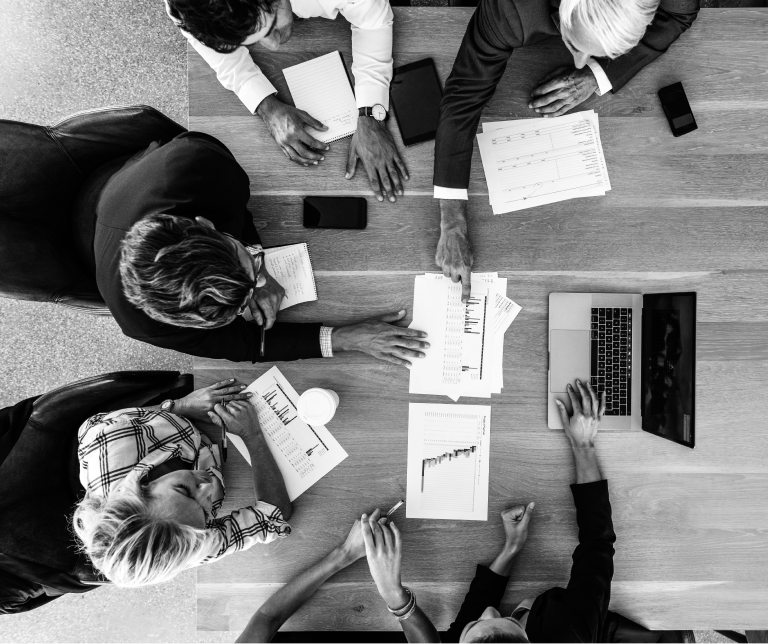 Implement an agile talent strategy
Savvy enterprises are increasingly looking beyond traditional channels of labor procurement and turning to direct engagement of an independent workforce. These forward-thinking organizations are realizing not only financial benefits, but also ROI from quick access to in-demand skills, staffing flexibility, and the ability to create a talent-forward brand to compete in the future of work.
Save up to 70% by removing the middleman
With direct sourcing, managers and programs build a talent brand for the future while saving 30%-70% per engagement by going directly to talent rather than relying on a third-party gatekeeper or intermediary. Execution is simple; MBO eliminates friction by enabling sourcing, curation, and compliant engagement in a deep job platform built for enterprise organizations.
Adopt a frictionless approach to talent engagement
Access talent
on-demand
Eliminate compliance
risks
Cost savings of 30 – 70% per engagement
At scale - realize millions in savings annually
Reduced recruiting and onboarding time
Build and nurture known talent for future needs
There's never been a more flexible way to hire
1
Evaluate
MBO will work with you to evaluate your existing workforce mix, helping establish a baseline and populations eligible for direct sourcing aligned to your total talent strategy
2
Identify needs
Articulate immediate and future needs for engagement, in partnership with your leadership and our data-driven approach
3
Talent Pool
Leverage known talent + MBO's database to create networks, talent pools, and deployable virtual benches for current and future needs
4
Curate
Curate a talent community, nurturing on the MBO platform or via your preferred channels
5
Deploy & engange
Deploy and engage seamlessly and compliantly on the MBO platform, integrating with your current processes and tech stack
6
Save cost
Watch the cost savings and satisfaction from both talent and managers roll in
Don't miss our research on how branded marketplaces are changing the way agile firms find top talent
Transform the way you engage independent talent
Learn how organizations are enabling a total talent management
approach by creating a program tailor-made for independent talent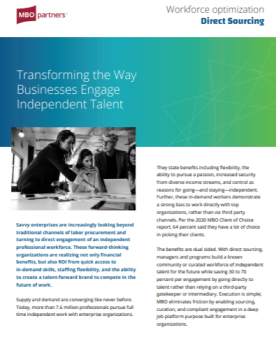 Ready to move on your direct sourcing strategy?
Contact us today to learn more