Enable Direct Sourcing and Workforce Optimization Success with MBO's Program Management Office
Tackle your biggest workforce optimization challenges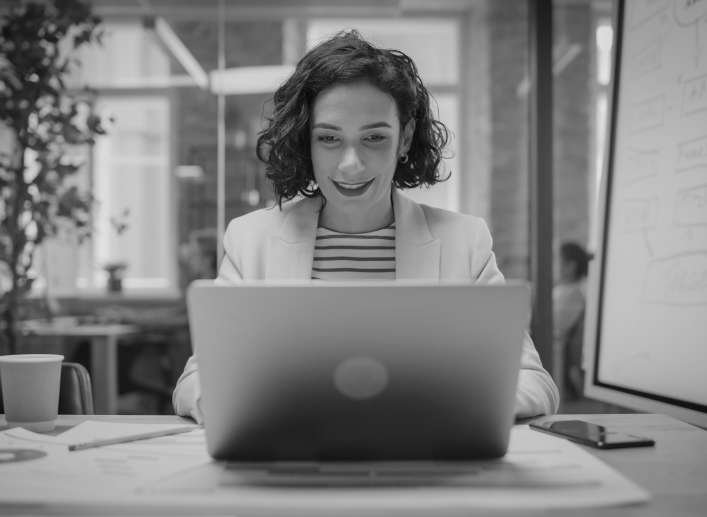 The strategic design, build-out, and day-to-day operations of your direct sourcing and workforce optimization efforts must all function seamlessly to drive ongoing value. The MBO Program Management Office (PMO) allows organizations to easily design or enhance existing programs, build competencies, processes, and measurement frameworks, and operate core functions, ranging from recruitment and job profiling to onboarding, reporting, strategic planning and more.
Optimize your workforce strategy
Designed to scale as your organization grows – or transfer to in-house resources as necessary – clients leveraging the MBO PMO can take advantage of a number of benefits.
Enhance savings and lower risk
Improve analytics and visibility into your workforce
Drive workforce
planning and demand management
Define brand strategy and candidate experience
Enhance redeployment and productivity
Align workforce plan to business strategy
Customize to fit your business goals
Each PMO solution is fully customized with a specific set of services that directly address your goals, requirements and recruiting challenges. Our MBO personnel can be scaled up or down based on needs, providing your business with a high degree of agility. Whether you need an ongoing solution that encompasses all services within the PMO office or a specific set of components to strengthen your current processes, MBO provides a holistic set of services to meet your needs.
PROGRAM MANAGEMENT OFFICE (PMO)
Develop an end-to-end solution

Set up Program
Advise on best practices relative to engagement of self-identified talent
---
Execute change management strategy, including communications and training

Talent Community
Proactively source talent based on staffing projections for the future
---
Nurture talent communities, driving affinity

Manager Adoption
Conduct feedback and training sessions with stakeholders to address issues
---
Ensure controls are in place that drive adoption

Engage Talent
Submit, shortlist, and manage interviews for all marketplace-submitted talent
---
Manage requisition process

Risk Management
Qualify talent as per regional / country-specific laws
---
Collect and collate documentation from talent

Project Delivery
Provide day-to-day support and problem resolution
---
Supporting REs with forecasting and requirements

Program Optimization
Recommend and introduce key technologies that improve experience
---
Monitor SLA adherence and generate reports
Develop a roadmap to workforce optimization
Before we implement your customized solution, we first gain clarity into the current state of your workforce. The process begins with an in-depth evaluation in which we review existing workflows to uncover opportunities for process improvements and efficiencies.
Working with you, we define your ideal program, future-proofing it to ensure optimal efficiency, automation and program support across the entire PMO. Then, we map the current state to that future state, develop a roadmap to bring it to life and begin your workforce optimization efforts.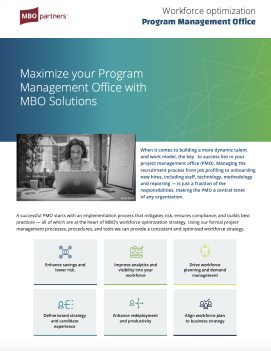 Tackle your biggest Workforce Optimization challenges
Learn how you can build a fully customized solution to optimize your Workforce Optimization Strategy and meet your PMO goals.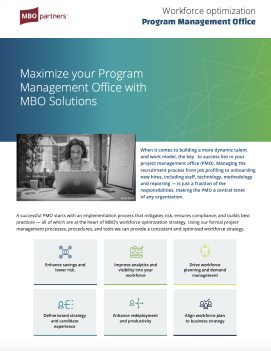 Ready to maximize your Program Management Office?
Contact us about building a program management office as part of your workforce optimization and direct sourcing program.