4 Best Practices for Your Remote Work Policy To Implement Today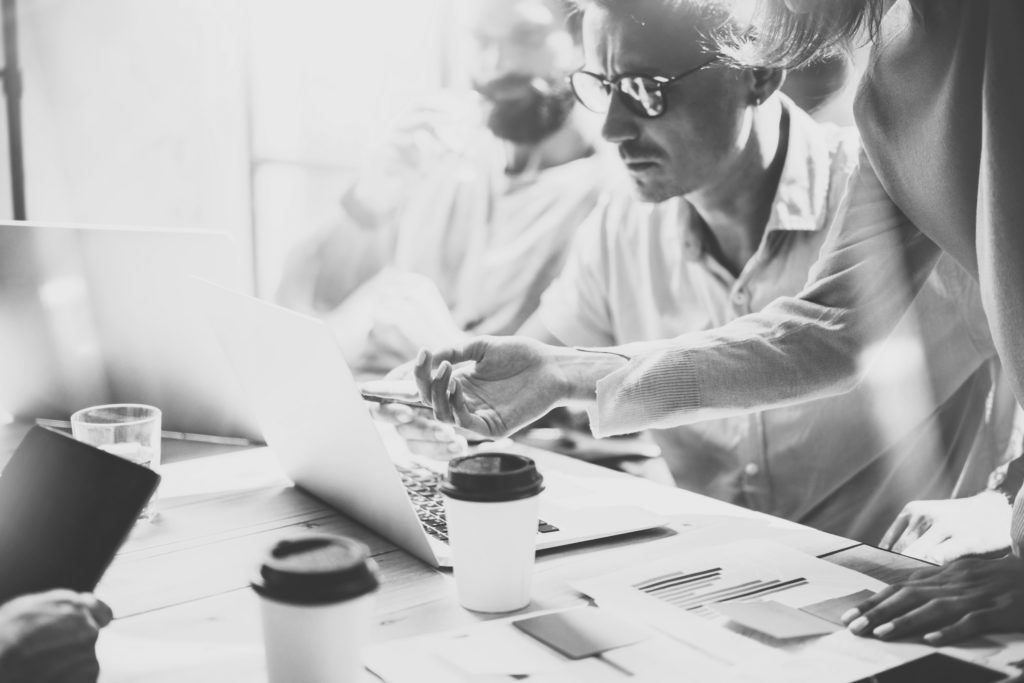 Remote work is on the rise and is here to stay for the foreseeable future. Many independent contractors today work remotely for flexibility and cost-savings reasons. If your company engages contingent workers, you'll likely have to implement some type of remote work policy.
If you haven't managed remote workers before, don't worry. There are a lot of great tools available today that make working thousands of miles apart much easier. Plus, consider the advantages you're gaining—more skilled experts to choose from, greater flexibility in when you bring talent onboard, and the ability to lower talent costs. With the right remote work policy in place, you can easily and effectively manage remote independent professionals. Keep these four best practices in mind when updating or creating your remote working policy.
1. Find a Variety of Ways to Communicate
Good communication is one of the best ways to develop lasting relationships with independent contractors. And if your contractors are remote, communication should be an even greater priority in your remote work policy.
Before a project begins, define frequency, mode, and time of communication. Do you want weekly phone calls, daily check-ins, in-depth progress reports, or a combination of those options? What you choose will likely be based on your industry, the contractor's preference, and the specific project they are working on.
Next, pick the tools you will use to help facilitate communication. This could be Zoom or WebEx for video conferencing, Dropbox or Google Drive for cloud-based storage systems, or a project management tool like Basecamp to track joint to-do lists, calendars, or discussion boards. Lastly, discuss timing. Be conscientious of each other's work hours and time zones. Provide the contractor with a point of contact in case of escalation or if they have an essential question outside of your business hours.
2. Keep Everyone Accountable
When creating a remote work policy, be sure to include guidelines for setting and sticking to deadlines. This will be essential to keep projects on track. Before starting a project, walk through the scope of work or contract with your team. Talk through key dates and deadlines, and answer any questions people have. Make sure everyone is aware of each other's responsibilities.
By reviewing roles and milestones ahead of time, it will be easier to hold each other accountable throughout the project. Remember, while the independent contractors you are managing certainly have their responsibilities, so do you. Replying promptly to requests, providing detailed feedback, and being engaged and present during virtual meetings will not only set a good example for the rest of your team but go far in building lasting relationships.
3. Take an Interest in Your Team
One of the most significant factors that contributes to the satisfaction of independent professionals is feeling that their work is valued. Just like any employee, they want to feel like part of the team. Yes, it can seem harder to build relationships remotely, but there are actually many opportunities to do so.
Call special attention to good work from both individuals and from the larger project team. Share positive feedback from internal employees or customers. Take time to talk to your contractors and get to know their interests and personal goals. In the few minutes before a meeting starts, ask how their day is going. Check in via text if you don't have a meeting that day. Host a virtual coffee break or happy hour where people can chat informally. Putting in this effort will go far in establishing trust and create a more inviting remote work environment.
4. Keep the Client-Contractor Relationship In Mind
The one big difference between managing remote independent contractors and remote employees is the client-contractor relationship. When managing independent talent, your remote work policy should take this into account.
Remember, independent contractors are not employees in the eyes of the law. They are responsible for delivering the results outlined in their contract and are free to work when, where, and how they choose. It's not your responsibility to control what remote contractors are doing every hour of their workday. That's why it's so important to come to a mutually agreed upon communication plan from the start. When in doubt, always return back to your initial contract when setting expectations and discussing expected outcomes.
Subscribe to our
blog
Get a weekly email of our latest posts sent straight to your inbox
Learn

more

about the MBO Platform
FOR INDEPENDENT
PROFESSIONALS
your independent business with MBO
Engage, scale, and optimize
your independent workforce