8 Ways to Get Client Referrals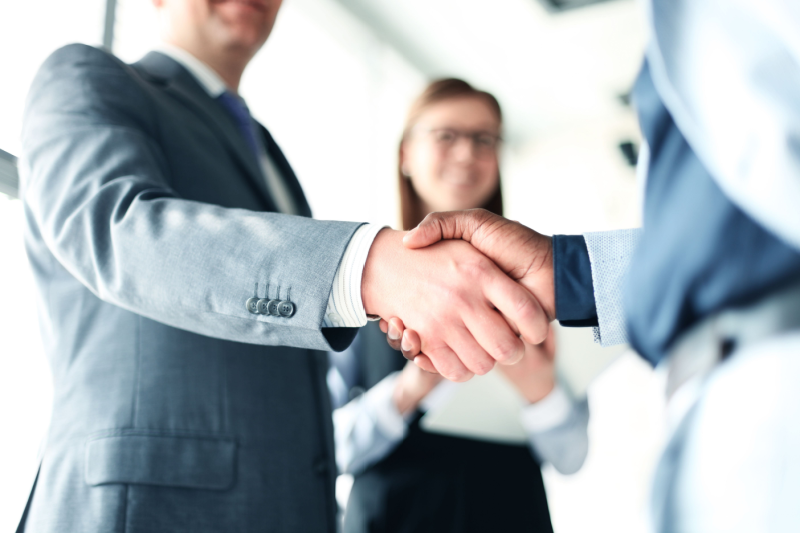 Key Points
Referrals can be a powerful marketing tool for independent businesses.
Asking for a reference in the right way at the right time is important to get the referral you want.
A good reference can lend credibility to your reputation and help you grow your company.
Word-of-mouth can be a powerful marketing tool for independent contractors. When potential clients hear about your qualifications directly from people they know and trust, it lends credibility to your reputation. However, there's an art to asking for and receiving referrals. Follow these eight tips to get client referrals and recommendations in the right way.
1. Show Your Value
Before you ask for a recommendation, impress a client with your talent, skills, and professionalism. Some independent professionals ask for referrals shortly after landing a new client. Unfortunately, this method can often come across as pushy or presumptuous—personality traits that don't make for a good first impression. Your client will feel much more comfortable recommending your work once they have concrete, positive feedback they can share with their contacts.
2. Ask at the Right Time
When it comes to relationship management, timing is key. Asking for a favor at an inappropriate moment—such as when you hand your client a bill—can lower the chances of them following through with your request. If a client comments on how well the project is going and how pleased they are with the results, this could be the perfect opportunity to thank them for the compliment and mention that any recommendations would be appreciated. On the other hand, if you've fallen behind on a deadline or hit a snag in the project, wait to ask for a referral until you've resolved the problem.
3. Offer an Incentive
If your business provides a service that is likely to create repeat clients, offering incentives in exchange for putting in a good word can be an excellent motivator. Incentives could include a discount or credit for each successful referral a client sends your way. Expanding your network is typically well worth the cost of discounting services for a repeat client.
4. Make it Easy for Clients to Give a Referral
Simply asking for a client to write something positive about their experience with your business can be a little daunting and open ended for them. Try and make your ask as simple as possible by giving them a template with 2-3 questions for them to answer. Or, if they are active on social media ask if they can write your referral in a Tweet that you can use or see if they would be up for letting you take a short video testimonial. Get creative!
5. Show Your Appreciation
Appreciation can go a long way towards maintaining a strong relationship. If you receive an endorsement from a current or former client, take the time to send a hand-written thank you note. Doing so lets them know you appreciate their actions, and they may be more likely to recommend your services in the future.
6. Use Positive Feedback to Your Advantage
If you receive positive feedback from a client, act on it quickly. Whether it is through an email, call, or survey, thank your client for the feedback and use this opportunity to ask them if they would be willing to write a short referral for your business.
7. Create a Rewards Program
A rewards program can help you create a base of loyal clients. Rewards can be as simple as gifting swag, lunch, or a coffee card, or creating a points system clients can use to build up to a certain discount on a future service. A program like this can help clients feel like they are a part of a special club and shows that you are going above and beyond to make them feel valued. And when clients feel valued, they will be more likely to talk about your business to others.
8. Give a Referral in Return
The direct approach of asking clients for recommendations can be extremely effective, but it's not the only method. Proactively sending referrals or leaving detailed reviews for your clients can be motivation for them to return the favor. If you don't have specific contacts for referrals, leaving a positive endorsement on social media sites such as LinkedIn or Yelp can have a similar effect.

Subscribe to our
blog
Get a weekly email of our latest posts sent straight to your inbox
Learn

more

about the MBO Platform
FOR INDEPENDENT
PROFESSIONALS
your independent business with MBO
Engage, scale, and optimize
your independent workforce