5 Ways to Get Client Testimonials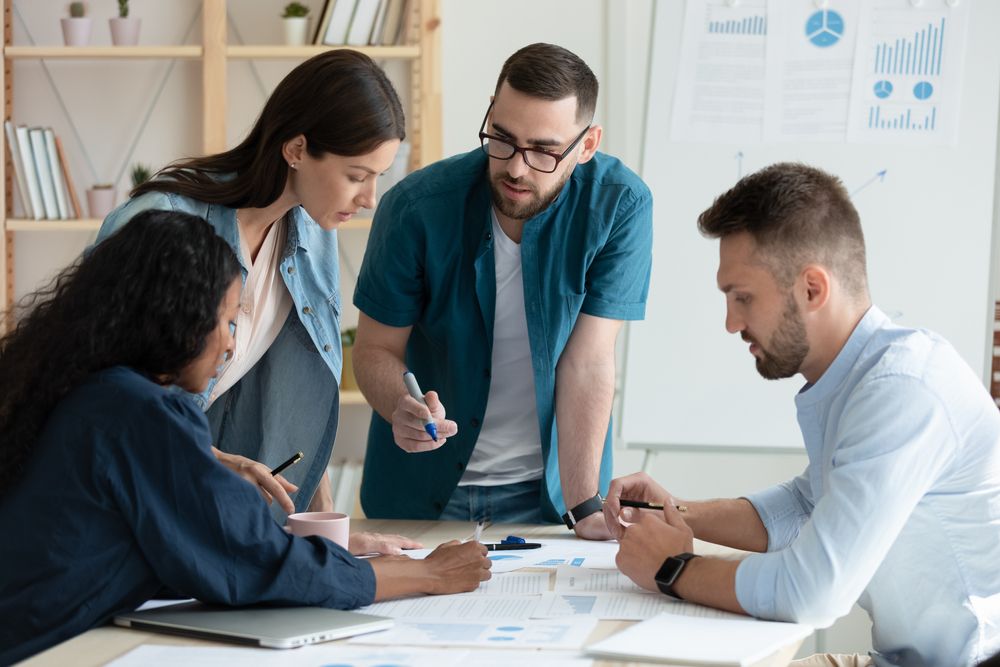 Key Points
Client recommendations and referrals are excellent marketing tools for small business owners, and customer testimonials give your brand legitimacy.
Whether you like it or not, customer reviews are frequently the primary factor in purchasing decisions, and what other people have to say about your work plays a significant role in their choice.
Here are five ways to get client endorsements that can draw in the customers you desire and generate new revenue.
Client referrals and recommendations are a great marketing tool for small business owners. Testimonials lend credibility to your company and are especially helpful for prospective clients who may be considering working with you. Testimonials often are the main driver of purchasing decisions. Like it or not, what other people say about your work is an important part of their decision-making process.
Once you land that coveted referral, what's the best way to showcase it? Here are five ways to present client testimonials to help you attract the clients you want and get new business.
1. Create a Testimonials Page on Your Website
Showcasing testimonials on your professional website is a no-brainer. Your website will likely be the first-place prospective clients look for examples of your work, and if they like what they see they will want to know what it is like to work with you.
Make it easy for them to find and read testimonials from past clients by creating a specific page, tab, or carousel on your website to showcase recommendations. You may also consider highlighting a more in-depth profile of a client through an interview-style blog post.
2. Highlight Short Referrals with Quotes
Quotes are a great way to highlight shorter referrals that you may receive. If a client gives a referral, ask if you can add a photo of them next to a quote from their recommendation. Using a picture with the quote will help personalize the referral and allow prospective clients to place a name with a face.
For an example of how to use call-out quotes on your website, check out Salesforce's customer success stories.
3. Write a Case Study
Case studies provide a more personalized, in-depth customer story. When you find a client who is interested in being featured in a case study, make sure that you actively communicate and involve them in the write-up process. Remember, you are featuring their business and they will want to make sure the information you include is accurate.
Case studies tend to follow this general format:
Introduction: background information about the client and their problem
Action: how you helped solve their problem
Results: what happened
Be sure to put your case study into a medium that is easy for people to view and understand such as a blog post, infographic, or white paper.
Check out Zendesk for case study examples.
4. Embrace Social Media
People talk about their favorite brands online all the time—your business is no different. When you receive a positive tweet or mention, embed it in your newsletter, highlight it on your website, or like it and retweet it with a thank you.
Use your social media platforms to invite people to give you feedback as well. When you receive feedback, whether it is positive or negative, engage with the person who provided it and start a conversation. People will appreciate you listening to them and taking the time to draft a personal response.
5. Create a Video
Video can be a highly engaging medium to share client testimonials. If you're on a budget, ask clients to record a short testimonial on their smartphone talking about their experience working with you. Or, find a local videographer to capture client feedback. Share the videos on your website, social media, blog, or email newsletter.
Video testimonials require more moving parts and a bit more effort, but they can provide a valuable, compelling case for your business.
Check out Code Academy for examples of video testimonials.
Read Next: How to Promote Your Consulting Business on Social Media

Subscribe to our
blog
Get a weekly email of our latest posts sent straight to your inbox
Learn

more

about the MBO Platform
FOR INDEPENDENT
PROFESSIONALS
your independent business with MBO
Engage, scale, and optimize
your independent workforce