Consulting After Retirement: Advice from John Frazier Glenn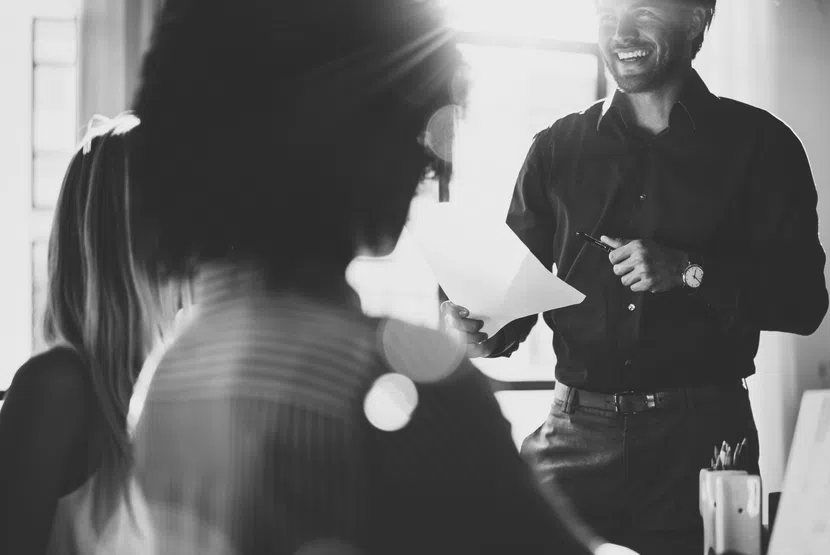 With extensive professional experience ranging from an active duty military career in the U.S. Army to 40 years of biomedical research and development expertise, it's no surprise that Dr. John Frazier Glenn received the Albert Nelson Marquis Lifetime Achievement Award.
After 30 years of serving as an officer in the U.S. Army Medical Service Corps, Dr. Glenn retired as a Colonel. But he quickly stepped into service as a civilian in a newly created senior executive position for another 10 years as the Principal Assistant for Research and Technology at the U.S. Army Medical Research and Materiel Command at Fort Detrick, Maryland.
Yet even after these additional years of civilian work, he still didn't quite feel that retirement was the right path—he's not a big golfer and binge-watching 7 seasons of Game of Thrones was entertaining, but not a lifestyle, he says.
Transitioning from Retirement to Consulting
Dr. Glenn was tired of carrying the responsibility of making things work 24 hours a day, 7 days a week, but he knew his work wasn't done. He started doing some research, looking around to see how he could help others be successful in meeting the medical needs of Service members.
Becoming a consultant was the obvious choice, but the pay structure and corporate feel of major consulting firms in the military medical R&D space weren't appealing to him. He considered forming his own business, but there were a lot of associated logistics—such as filing his own Self-Employed taxes, invoicing clients, and hiring an accountant—that he knew would detract from his ability to focus on what he wanted most: a job that allowed him to stay mentally active, offered a flexible schedule, and compensated him for his time and effort.
After talking with people who had become consultants after retiring from the military, he spoke to a vice president at Booz Allen Hamilton who was one of his former commanding officers. His contact recommended that Dr. Glenn look into MBO Partners if he was serious about becoming an independent consultant.
Dr. Glenn took the advice and realized MBO provided him with the solution he was looking for: the flexibility of being independent along with valuable benefits such as access to a 401(k) and business insurances. He signed up.
Building a Business One Client at a Time
Since March 2016, Dr. Glenn has consistently grown his career as an independent medical R&D consultant. He serves as a connector of sorts, helping others understand how to best do business with the military.
Building a project pipeline was a natural output of his networking prowess. Dr. Glenn kept in touch with contacts from his time in the federal service and has stayed current with the needs and decision processes of military medical R&D.
As a result, the transition to independence wasn't particularly difficult, Dr. Glenn says. "I've been more successful than I anticipated, and more successful in some months than I want to be," he admits with a laugh.
Finding Work-Life Balance
Despite his growing success, the flexibility that initially drew him to independence still remains a priority. Over the past two years, Dr. Glenn says he has slowly figured out how to maintain a good balance between spending time with his family—his wife, three daughters, and four grandsons—and remaining intellectually and actively engaged with his work.
In fact, one of the things Dr. Glenn enjoys most about being an independent is the ability to manage his own time and the flexibility of being able to work from home.
"I'm my own man. I'm not part of a company that has its own agenda and bottom line to meet; it's just me," he says. "For folks who are retiring but still want to help others be successful, being an independent is the best way."
---
Find independent consulting jobs with top companies through MBO's marketplace
---
Subscribe to our
blog
Get a weekly email of our latest posts sent straight to your inbox
Learn

more

about the MBO Platform
FOR INDEPENDENT
PROFESSIONALS
your independent business with MBO
Engage, scale, and optimize
your independent workforce