How to Get Your Small Business Set Up on LinkedIn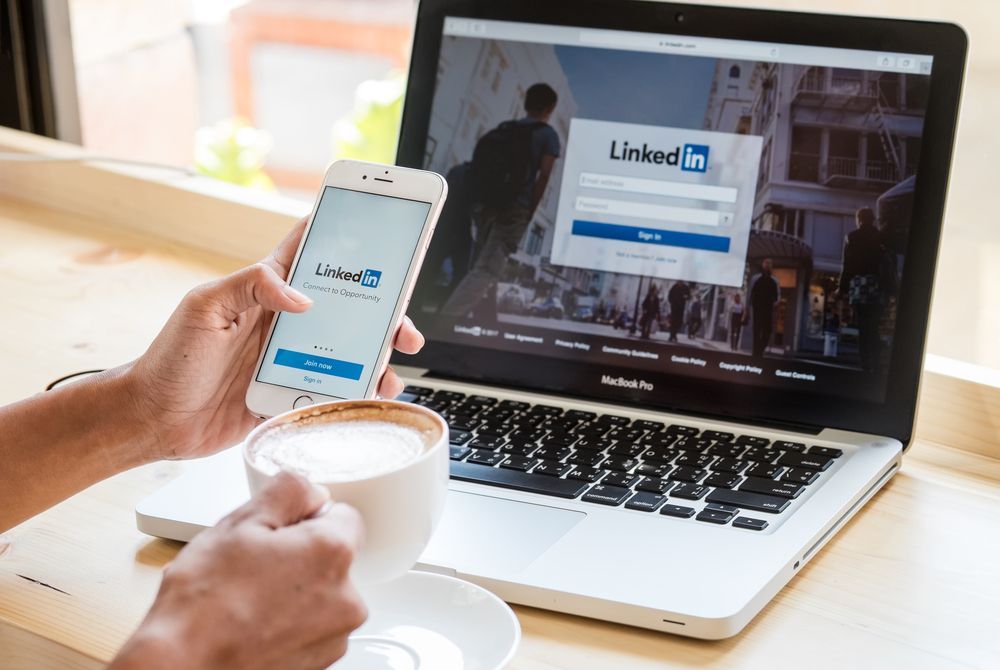 Key Points
An excellent option for independent consultants to market their services and connect with clients and colleagues in the sector is through a company page on LinkedIn.
On your company page, let others recommend and endorse you for your skills and past work.
It is critical to optimize your profile and use LinkedIn proactively to guarantee you are efficiently sourcing prospects. Use these recommendations to get started.
While LinkedIn is well known as the largest social media network for professionals, it's not just for creating personal pages. Currently, more than 58 million companies have a company page on LinkedIn. A company page on LinkedIn can be a great way for independent consultant to promote their services and network with clients and industry peers.
Add Your Company
Follow the steps below to set up your business page.
Click the Work icon in the upper-right corner of your LinkedIn homepage.
Scroll down and click Create a Company Page + .
Select the Page type: Company | Showcase page | Educational institution
Enter your Page identity, Company or Institution details, and Profile details information.
Check the verification box to confirm that you have the right to act on behalf of the company or school.
Click the Create page button. | If you receive a red error message, try our troubleshooting tips for creating your Page.
Click Start building your page! to finish building your LinkedIn Page.
Set Up Your Company
Once confirmed, you can begin filling out your company's information. You can designate the company type – "Self Owned" and "Self Employed" are two of the available options independent consultants may want to use – as well as the number of employees, your website's URL, and the company's operating status. Adding a logo at this point is optional, though recommended.
During this stage of set up you can designate who has administrative rights to the company's LinkedIn page. You can choose to give access to all employees who have a company email address, or designate specific users. While this step may not apply to many independent consultants who work alone, keep this setting in mind if you hire employees in the future.
Company page set up also requires filling out "Company Description" and gives you the opportunity to add your specialties. Keep in mind that the company description is the first thing that people will see when they visit your company's page, so keep it short, but interesting.
Add Products and Services
Now that you've set up a basic company page, you can add the services that you offer as an independent consultant. To do this, log in to LinkedIn as an administrator, click on the Products & Services tab on your company's page, and click "Add Product or Service".
Then, designate whether you're adding a product or a service. If you are an independent consultant, you will likely only have services to add. You can name the service, upload an image to represent it, choose the category the service falls into, and enter a description of the service. You can also add a URL that links back to the service's page on your website, and even link to YouTube videos you've posted relating to the service. Click "Publish" to add the service to your company page.
Once you've added all of the services you provide as an independent consultant, you have the ability to add a portfolio of these services to your company page. Click on the "Admin Tools" drop-down menu and switch to "Edit" mode. Here, you can add a description of the services portfolio and up to three banner images to represent it.
After finalizing the page by clicking "Publish", you can create different versions of this page that are customized for various audiences. For example, you could create a Spanish language version that shows up to visitors from Latin American countries, or versions that highlight different services depending on the industry a visitor works in. To do this, click the "Admin Tools" dropdown on your Products & Services page and click "Edit" and then "Create New Audience" to select the parameters you wish to use.
Promote Your Page
LinkedIn company pages can help you connect with your clients, but only if they know about it. Once your page is set up, promote it. This can be done through posting links on your other social media profiles, announcing your page through social media posts, and adding a "Follow" button to your website that will direct visitors to your LinkedIn company page. You can even add a link to the page in your email signature.
Posting company status updates on LinkedIn by typing in the "create a post" box on the company's overview tab will keep followers informed of the latest news and developments you have to share. These updates will show up on your followers' home pages. Followers can support, comment on, repost, or share these updates. These interactions help promote conversations and keep followers engaged with your company, and are also seen by members of your followers' networks, increasing your exposure.
Looking for work as an independent consultant? Join our marketplace to search for your next project
Subscribe to our
blog
Get a weekly email of our latest posts sent straight to your inbox
Learn

more

about the MBO Platform
FOR INDEPENDENT
PROFESSIONALS
your independent business with MBO
Engage, scale, and optimize
your independent workforce