4 Small Business Partnerships to Develop for Business Growth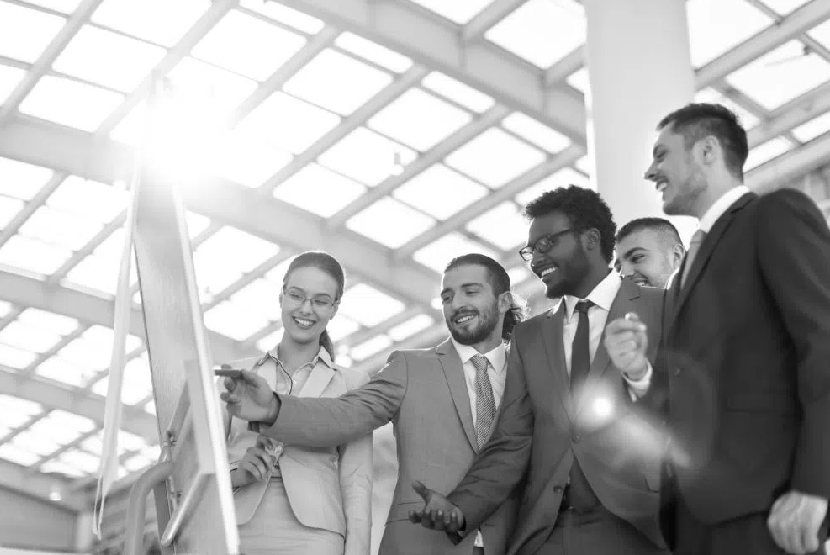 If you're considering starting your own business, you probably have done some research and have a checklist of what you need to have in place to start off on the right foot. That list might include a business plan, marketing strategy, financial goals, or a host of other things that are key to building a thriving business.
It is just as important, however, to have a strong team of professional partners in place who have expertise in critical business areas who can support you and guide your business towards a successful future. Whether you have recently become self-employed or are exploring the idea of starting your own company, building a reliable team of professional partners is key to success. Consider adding these four contributors as people you can have on call.
1. An Accountant
Every independent professional with a growing business needs to have an accountant that they can reach out to for a quick question or a deeper dive. An accountant should know the state laws where you operate your business as well as federal tax codes and deductions and how they apply to your business.
This person should know the areas where you can save and make sure your financial ducks are in a row so you can avoid any potential issues with the IRS. Your accountant may also have a strong background or knowledge in your area of expertise. They should be just as committed to seeing your business succeed as you are.
2. An Attorney
All of the work you do should be supported by solid legal documentation. And, any bug decisions you make should be reviewed for any legal needs or ramifications. A knowledgeable, seasoned attorney who understands your business sector and any special and/or regulatory issues you might encounter can be a big help in avoiding future legal roadblocks.
Ask fellow independent consultants or entrepreneurs if they have any recommendations, and speak to a few people before choosing an attorney who will be your go-to person. Depending on the nature of your work, keep in mind that you may need more than one attorney to handle different issues.
3. A mentor
Another key team member to have on board is a mentor. Mentors offer business-related guidance and advice. For people who are new to independence, this advice can be invaluable. A mentor can help build the fundamental knowledge you need to start your business and be self-employed.
Even if you already have this foundational knowledge, a mentor can help you recognize and develop strategies related to your business in general. They can also serve as a sounding board for new ideas, answer questions that come up, or participate in brainstorming sessions.Answering questions and providing directions is, after all, one of the main roles of a mentor.
If you are a seasoned independent professional, you may even consider fulfilling this role for someone else. As a mentor you can sharpen your skills, gain a fresh perspective on your own business, grow your network, and gain personal satisfaction along the way.
4. A Supporter

Every independent professional needs a cheerleader—a supporter who can help you rally when the going gets rough. Your supporter may be your spouse, a business partner, a longtime friend, or all three if you're lucky! Regardless of what their role is in your life outside of work, you should always be able to count on this person for encouragement. Your supporter should be an enthusiastic sounding board who is willing to stick by you in the most difficult of situations.
Remember, a team of professional partners doesn't come together overnight. While it would be great if you could have all of these positions filled before you start your business, that is not always possible. It is worth it to take your time and find the right people to fill these important roles. Having a strong team of professional partners in place as your support structure won't make your journey as an independent any less challenging, but it will equip you to take on the obstacles you encounter and come out ahead.
---
Find independent consulting jobs with top companies through MBO's marketplace
---
Subscribe to our
blog
Get a weekly email of our latest posts sent straight to your inbox
Learn

more

about the MBO Platform
FOR INDEPENDENT
PROFESSIONALS
your independent business with MBO
Engage, scale, and optimize
your independent workforce