Meet Robert Casper – U.S. Navy Commander to Independent Veteran Business Owner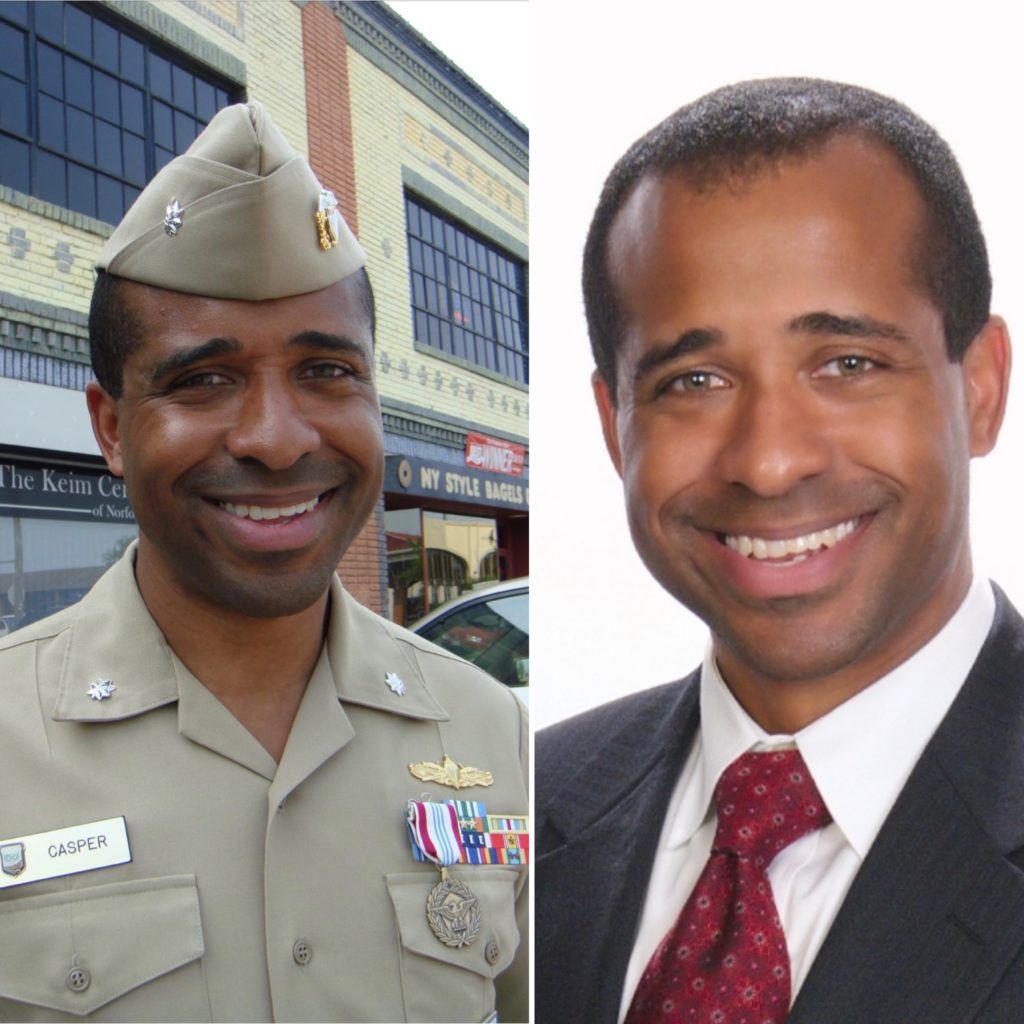 Behind every successful veteran business owner is a story. Today, we share the story of Robert Casper, a veteran Navy Commander who today operates in the healthcare industry as an operations and strategy consultant.
Robert Casper is a member of MBO Advantage and a 20-year veteran of the US Navy. Robert's story started in New Jersey, where he was born and raised. Robert comes from a family steeped in service. "My Dad and one of my uncle's served in the Marine Corps. Another Uncle served in the Air Force. My Grandfather served in the Army as a Tuskegee Airman."
When he wasn't playing "Dungeons and Dragons" in the basement with his friends, Robert focused on his love of computers and coding, even securing a prestigious internship at Bell Labs/AT&T focusing on programming. After graduating from high school, Robert was admitted to the United States Naval Academy – beginning a 20-year career journey that would not just include advanced technologies, but also include tours to Japan and Korea on a mine-sweeper, a critical oversight assignment to restore the USS COLE, and an Arabian Gulf deployment on an aircraft carrier to integrate the maritime picture for the global war on terror – a truly formative and eye opening set of experiences for a technology enthusiast.
After graduating from the Naval Academy with a degree in Computer Science, Robert's early roles were as Operations Officer on the USS DEVASTATOR (MCM-6) and USS GUARDIAN (MCM-5), and as Main Propulsion Assistant on USS TRENTON (LPD-14). These roles gave him the deep understanding of the integration of leadership, technology, and logistics he continues to carry today. "We talk about Amazon as a logistics powerhouse. My experiences were of every step of the logistics chain all the way from the software in the database, to having your stuff actually show up. The Navy taught me to get my hands dirty fixing things, to adapt to crises, to work in teams, and to be truly an owner and successful in operations."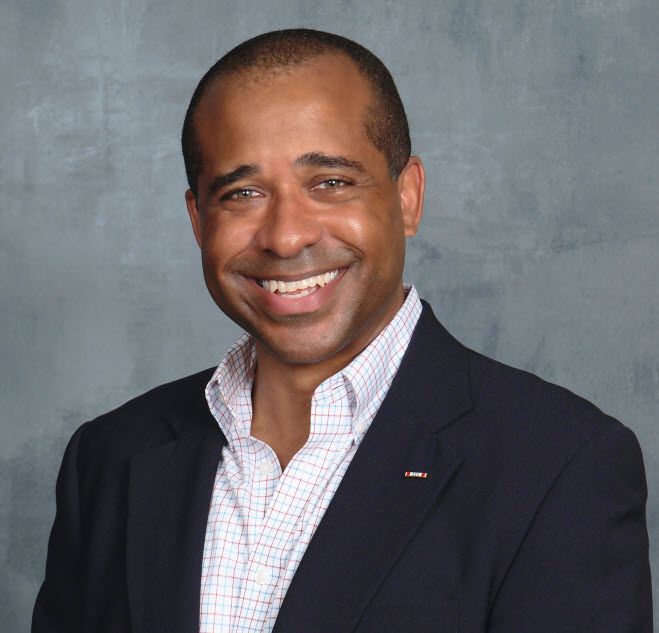 "Many companies are struggling with executive communication skills, decision making and the ability to rapidly manage change. All these are skills the Navy taught me. How to boil down complex issues – life and death issues, no less – to single slide recommendations backed by data."
Robert's career may have started on a ship, but it didn't end there. His impressive career includes an invitation to be a part of a selective leadership academy – Joint Advanced Warfighting School (JAWS) – that invited only a few dozen to join from across the US military apparatus. He graduated with a Master's Degree in Joint Campaign Strategy and Planning with a 4.0 GPA. He applied that education in globally strategic positions in U.S. Joint Forces Command and U.S. Fleet Forces Command earning the Defense Meritorious Service Medal and other prestigious awards. "The Joint Staff presented my Master's Thesis regarding U.S. Joint Forces Command to President Obama and the President concurred with the proposal," shares Robert.
The MBO Advantage team asked Robert about what it takes to be a successful veteran owner capable of serving large enterprise clients. "What many don't communicate is that an experience in the military is an experience in the largest global advanced technology organization on the planet," he shared. "Many companies are struggling with executive communication skills, decision making and the ability to rapidly manage change. All these are skills the Navy taught me. How to boil down complex issues – life and death issues, no less – to single slide recommendations backed by data. How to consider both macro global context, and minute operational details. For us, we're steeped in 'SMEAC' ("S" Situation, "M" Mission, "E" Execution, "A" Administration/Logistics, "C" Command/Signal). Scaling agile work is an everyday reality. These are the skills I brought to my role in healthcare consulting when I left the Navy as a Commander."
Today, Robert and his wife, who used applied her Pharmaceutical Sales skills to help him learn to sell his capabilities into the corporate healthcare world, live in Virginia Beach with their two teenagers (one of whom is attending James Madison University). In addition to now launching a new consulting practice, he leverages his Project Management Professional and Scaled Agile certifications to help companies manage their portfolios of products and projects. When he's not serving his clients, he's serves in his community as a mentor at the Kempsville High School Entrepreneurship and Business Academy, and also teaches boxing to his daughter.
His advice for other veteran owners? It's simple:
Learn how to sell yourself. (Robert recommends reading Zig Ziglar's "Ziglar on Selling," President Trump's "The Art of the Deal," and Karen Berman's "Financial Intelligence"- he's an avid reader of many books on selling and building business. In fact, he takes notes and keeps a list of key points on a whiteboard by his computer at his home office desk).
Learn how to tell a story, not just list your career achievements (He credits a retired U.S. Navy SEAL with showing him how important it is to not sell first, but first tell an interesting, memorable story to someone who may be a future business partner).
Network and build relationships that can lead to business. Be willing to get in front of people and pitch to win the business and deliver your skills. (Every day, Robert seeks opportunities to pitch and win business. It's a behavior of success he actively cultivates).
We asked – what battles do veterans still fight as owners? Robert points out a subtle reality. "There's a prejudice, an assumption when someone speaks to a veteran owner. Like it's a charitable moment. I am not about that. I am about leading with experiences. Understanding how to translate the incredible career stories I gained in the Navy into benefits, so a hiring manager can understand them."
"Assume the person on the other side of the phone, Zoom call, or table, doesn't understand what it means to be a staff officer or a Commander like they would a 20-year civilian resume role. Draw analogies – so they can look beyond a 'feel good' veteran engagement to a truly strategic partnership."
Learn more about how to work with Robert here.

MBO and our MBO Advantage team, thank you for your service.
Robert's story is a part of our series about veteran business owners across MBO's platform.
Subscribe to our
blog
Get a weekly email of our latest posts sent straight to your inbox
Learn

more

about the MBO Platform
FOR INDEPENDENT
PROFESSIONALS
your independent business with MBO
Engage, scale, and optimize
your independent workforce