Staff Spotlight: Jennifer Runyon: Security Program Administrator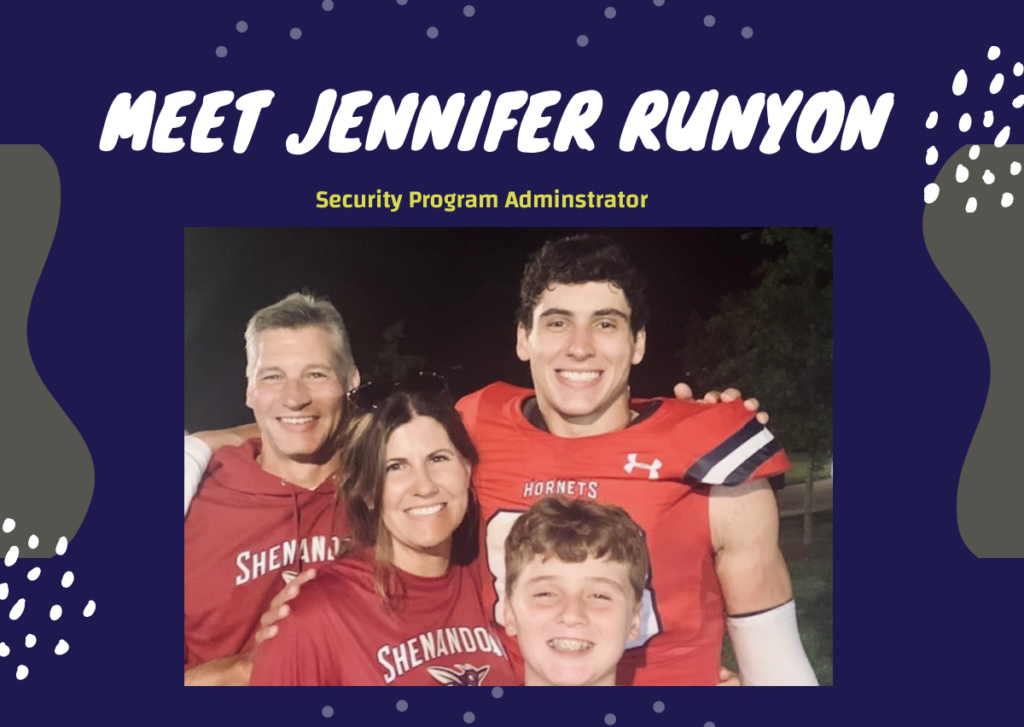 For more than 25 years, MBO has led the charge to keep the independent economy moving forward. And now we are thrilled to give you an exclusive look at the individuals who have made our company what it is today. We are happy to launch new series which highlights the team that power our platform, many of whom you've met, and others that we hope you'll enjoy getting to know! Please enjoy our featured series: the Staff Spotlight.
This month we spoke to Jennifer Runyon: Security Program Administrator, who helps MBO continue allowing our clients to do the work they love, the way they want, each and every day. And if there's anyone in our company who reminds us to keep exploring new opportunities and enjoy the ride it's Jennifer! Read our exclusive interview with Jennifer to learn more about how she always works with the intention of saying yes to new opportunities.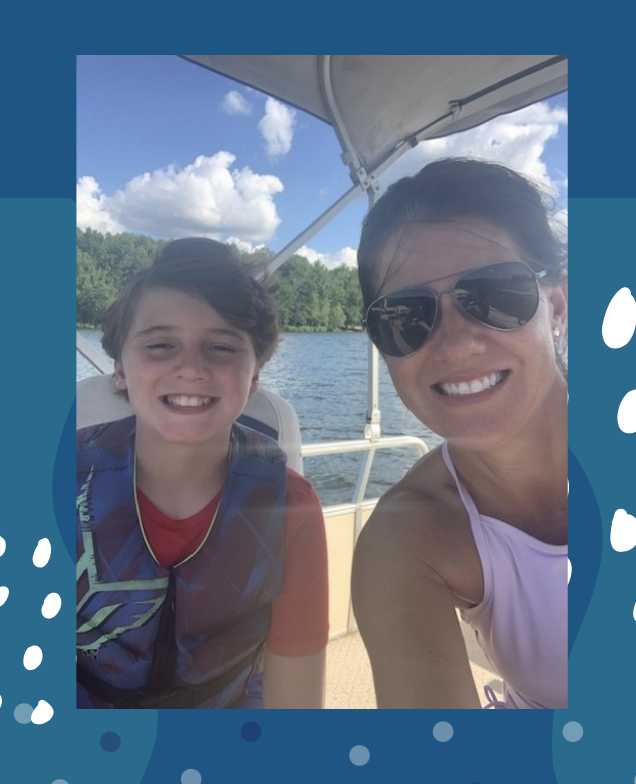 First, we asked Jennifer why she joined us here at MBO.
Answering in one word, I am compelled to say "fate".
Prior to joining MBO, I spent most of my career in Business Development and Program Management roles in the Professional Development Industry. In 2008, I made the decision to take on the full-time role of a stay-at-home mom. I knew I would return to corporate work once our youngest son started school. I said to my husband one morning while dropping him off at the airport "If I could find a part-time office job, 10am-2pm daily, that would be perfect".
That morning, I did a search on part-time admin jobs in Fairfax, VA and the first position was MBO Partners – Office Admin 10am-2pm. The post was a month old, so I picked up the phone and called MBO to see if the position was still available. I started with MBO in March of 2016 as a part-time office administrator. Two years later, I moved to full-time with a primary role of supporting the MBO Security Program. MBO provided an opportunity for me to pursue an entirely new career path in a field that was not ever on my radar.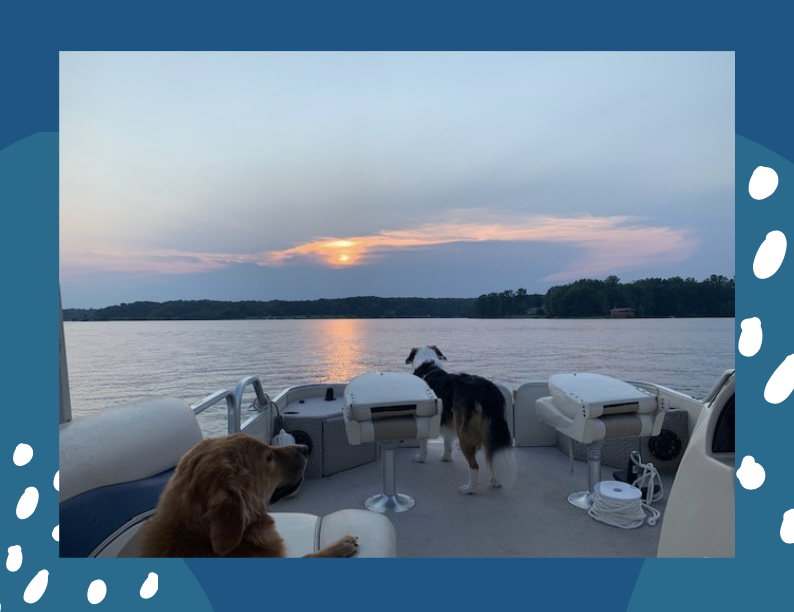 She also told us that if she narrowed it down:
Two things stand out.
I genuinely enjoy working for such a supportive team. A team who always pulls together to get the job done and who finds things to laugh about along the way.
Secondly, I am fortunate to have the opportunity to support so many professionals that have served our country. Many of the professionals in our security program are retired military men and women.
She also told us about her first career and what she learned. She said she was first a: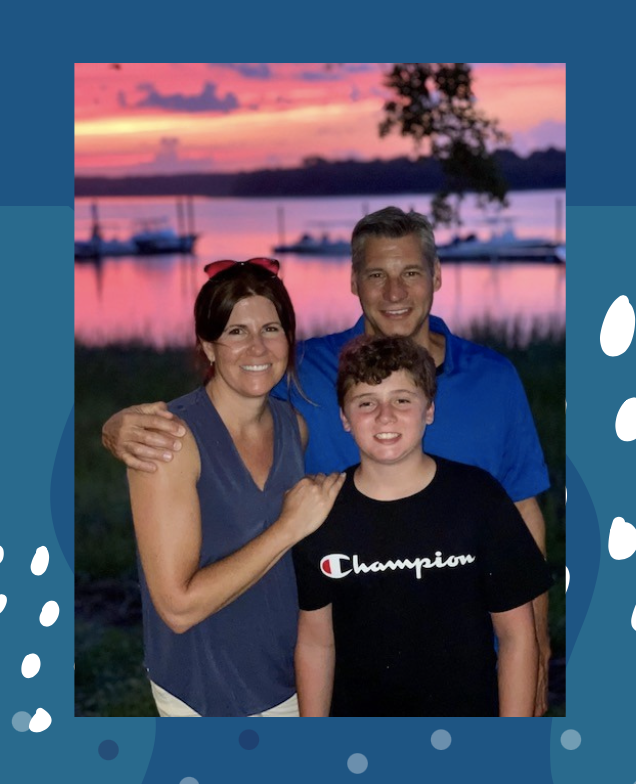 Shampoo girl at the Madhatter Hair Salon at 15 years old. Quickly ruled that out as a career path. Part of figuring out what you want to do is eliminating the things you don't want to do.
Seeing that one of Jennifer's traits in life was to always try new things, learn, and either continue or pivot, we wanted to know if this would be the same advice she'd give to young individuals entering the workforce. Her advice:
Keep an open mind about your career. A change in perspective may open your eyes to opportunities you didn't know existed. We live in a time where career possibilities are endless if you embark on a lifelong journey of continuous learning.
Her best piece of advice to do this she says is:
Find happiness in the journey and not only in reaching the destination.
She also added they should keep in mind Maya Angelou's, and her personal favorite quote:
I have learned that people will forget what you said, people will forget what you did, but people will never forgot how you made them feel.

Maya Angelou
After seeing how Jennifer isn't afraid of the unknown, but rather looks at it as a growing opportunity and a chance to know herself better we wanted to dig a little deeper and get more personal. She obliged.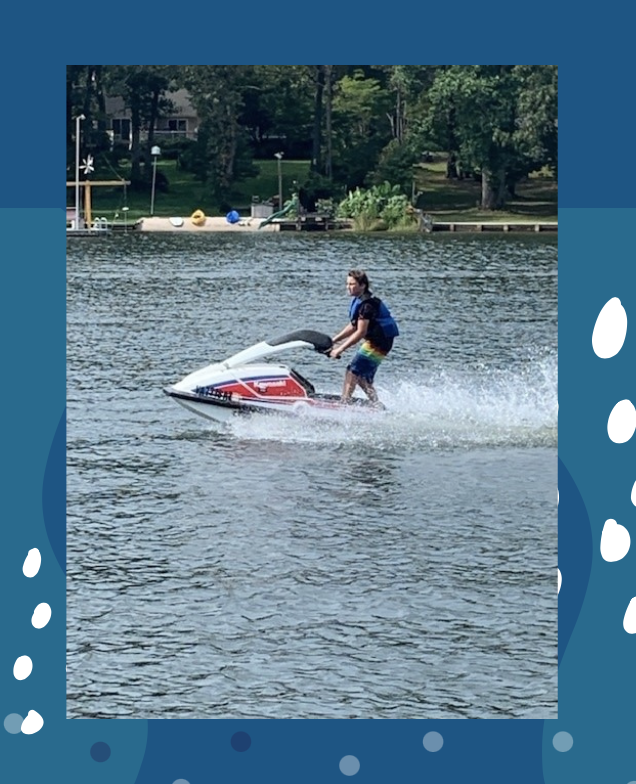 To get to know Jennifer better, we asked her what she loves to do outside of work. She told us:
I am a bit of a professional youth sports spectator. Two athletic boys' equal lots of time in the stands and on the field. When not spectating sports, I love spending time outdoors with family (human and furry) and friends running/walking, boating, and floating.
We then asked her what her favorite food or drinks consist of:
Too many to pick just one. Shrimp, Sushi, blue crabs, Ledo's pizza and dark chocolate. I love sweet tea, coffee, Moscow Mules, Orange Smashes and Pinot Noir.
I then asked her what her dream career would be if she wasn't working for MBO.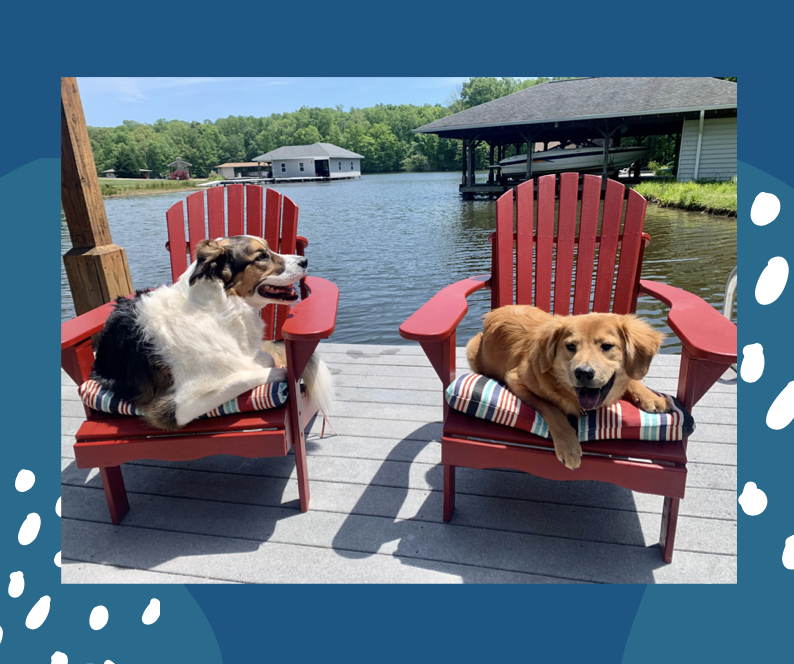 I was certain that I would have a career working with animals. I was the neighborhood pet rescuer, often bringing home stray dogs or sneaking stray kittens in my bedroom at night. I had dogs, a parakeet, a bunny, and a kitten as a child. Although a career working with animals didn't transpire, we do have our fair share of animals and creatures including two rescue dogs (Ryker and Cooper), a Leopard Gecko (Gizmo), four African Cichlids (Coby, Russell, Nelly and Fin), one Beta fish (Moon) and four Tetras (only One-eye Willy has a name).
And as far as book recommendations go, Jennifer told us that the book which influenced her life the most, and that she recommends everyone pick up for their summer reading are:
The Five People You Meet in Heaven by Mitch Albom
Finally, to get to know her even more, I asked if she's done anything that she's glad she did, but would NEVER do again. She answered:
Attend a Rodeo in Texas.
Once the interview came to an end I could see that Jennifer always found joy in the journey and continued to be open to new opportunities. She is an inspiration to all of us at MBO and reminds anyone who works with her to look at new experiences, whether they be challenging or not, as a chance to know yourself better!
Eager to learn more about or submit a member of the MBO team for a future spotlight? Drop us a line and share your suggested submission. We'll continue this series throughout 2022 and beyond.
Subscribe to our
blog
Get a weekly email of our latest posts sent straight to your inbox
Learn

more

about the MBO Platform
FOR INDEPENDENT
PROFESSIONALS
your independent business with MBO
Engage, scale, and optimize
your independent workforce