Staff Spotlight: Lisa Stoner, Sr. Qualification Specialist
For more than 25 years, MBO has led the charge to keep the independent economy moving forward. And now we are thrilled to give you an exclusive look at the individuals who have made our company what it is today. We are happy to launch new series which highlights the team that power our platform, many of whom you've met, and others that we hope you'll enjoy getting to know! Please enjoy our featured series: the Staff Spotlight.
This month we spoke to Lisa Stoner, a Sr. Qualification Specialist who helps MBO allow independents to do the work they love, the way they want. Read our interview with Lisa to learn more about her passion for continued learning and determination to tackle any task before her.
We started our chat learning a bit more about Lisa, such as what got her started in the industry:
It was a happy accident; I started working as a recruiter so I became familiar with the independent workforce and then when I came to MBO to go to work with them from a different perspective. I enjoy helping people work the way they want to while also maintaining compliance.
She went on to tell us what she values most about MBO and coming to her job:
I really like the transparency from senior leadership on and off the all-hands meetings each week. It's nice to know where the company is and where we're headed. I like how Nadine works so hard to put together fun activities for everyone to try and get people together and collaborate.
For Lisa, having a positive work environment is vital. Her advice for new graduates is:
Work hard, don't get discouraged, and ASK QUESTIONS. Always try to better yourself personally and professionally and don't be afraid to put yourself out there.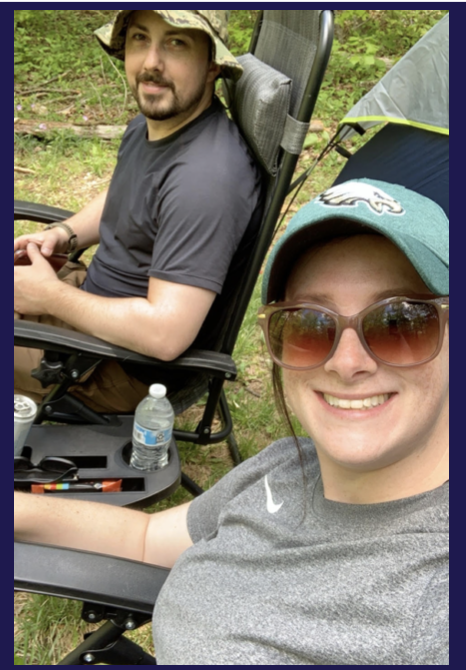 My mentor always made me try and find the answer myself, research the problem, before asking for help. It made me more self-sufficient in my role at MBO and I think it's why I am in the position I am in today.
We also asked Lisa what tasks have shaped her career at MBO thus far. Here's what she's most proud of:
Successfully implementing the ISO quality management system and getting the official certification for MBO to market out to clients and build our book of business, making us more competitive in the industry.
The best projects are also the hardest. Here's what she learned:
I had never project managed anything to the degree [of the ISO certification implementation] before where it impacted the whole company. It was scary but I was lucky enough to have a great leader, Heather Prindle, to help guide me through it and help me become more confident in meeting regularly with senior leadership.
We also asked about her upcoming goals:
I hope to take on more of a leadership role within the company, tackle more projects like ISO, and learn more about the legalities behind our compliance. I would like to utilize my SCRUM certificate as well.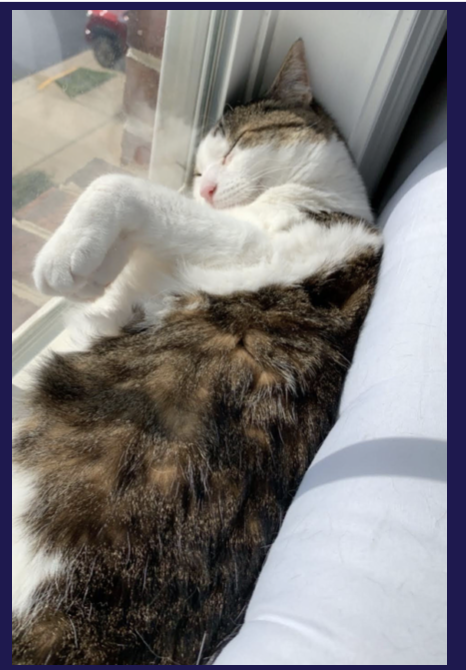 Next, we wanted to know how Lisa viewed her job. So we asked her what personality trait serves her best and makes her most effective in her current role. She answered:
I'm patient and can handle conflict, I'm good with people and I want to help people learn.
Lisa went on to tell us her greatest strengths and weaknesses as well:
Two strengths: Time management and prioritization
Weakness: Confidence when it comes to speaking up around senior leadership, taking on a more leadership role. Stress management.
Next, we wanted to know how Lisa continues to challenge herself:
I try to challenge myself with continuing education and training. I want to better myself so I can help others. I try to do things or take on tasks that are outside my comfort zone so I can grow.
Finally, we wanted to get a bit personal and learn about Lisa's life outside MBO.
First, we asked Lisa what career she would be in if she wasn't at MBO. She told us her dream career growing up was:
I've always been fascinated by Forensic Psychology. The inner workings of the criminal mind and why people do what they do.
We then wanted to know what and who Lisa spends her time with outside of work: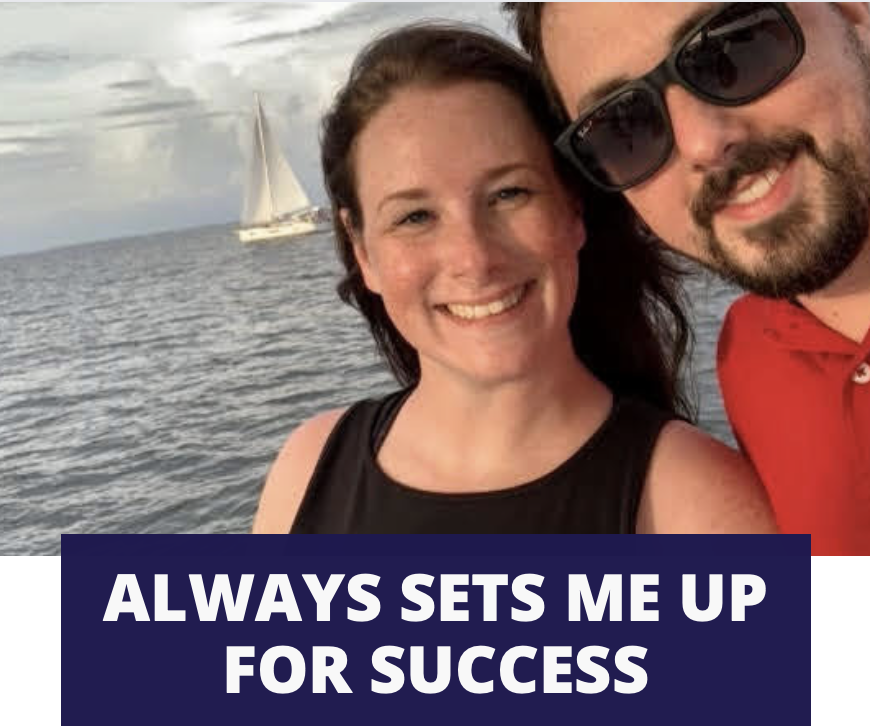 Watching Jeopardy with my husband, cooking/baking, binge-watching tv shows, going out to eat, kayaking, deep-sea charter fishing, planning for my baby girl to arrive!
She added that the person who most inspires her and keeps her going each and every day is her husband.
My husband; inspires me every day and challenges me to be a better person. He supports me in my career choices and always sets me up for success.
Something she's done, BUT would NEVER do again.
Get a tattoo.
Her two must have's:
My chapstick and water bottle.
Her hidden talent:
I make really good Macarons.
Our last question was what was at the top of her bucket list. And she of course made us smile as she told us that she has a heart for adventure and seeing new things. This is why the top item which made her list is a:
Germany and Ireland to see the castles.
At the end of our interview, it was clear to us that Lisa is full of life and dedicates herself to working hard at everything she does. She treats each day as a new opportunity to learn and develop new and existing skills. Thank you, Lisa, for being our spotlight this month!
Eager to learn more about or submit a member of the MBO team for a future spotlight? Drop us a line and share your suggested submission. We'll continue this series throughout 2021 and beyond.
Subscribe to our
blog
Get a weekly email of our latest posts sent straight to your inbox
Learn

more

about the MBO Platform
FOR INDEPENDENT
PROFESSIONALS
your independent business with MBO
Engage, scale, and optimize
your independent workforce