Staff Spotlight: Megan Kozich, Senior Training Content Manager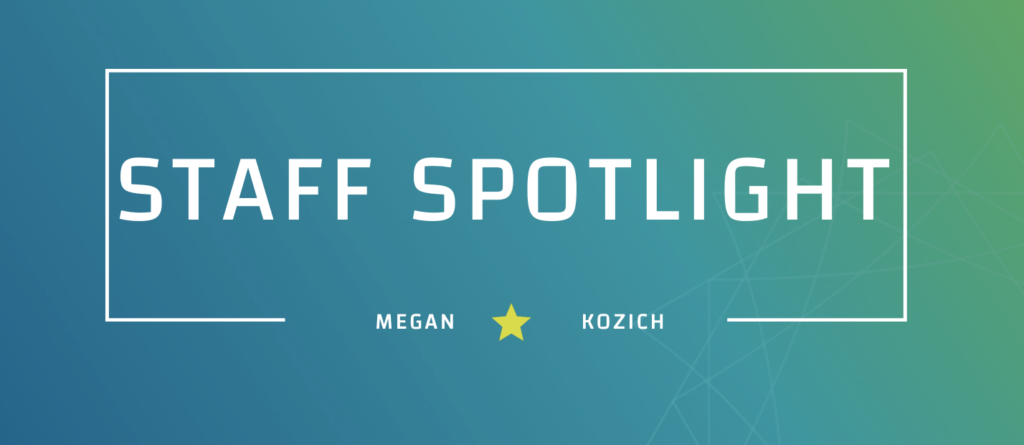 For more than 25 years, MBO has led the charge to keep the independent economy moving forward. And now we are thrilled to give you an exclusive look at the individuals who have made our company what it is today. We are happy to launch new series which highlights the team that power our platform, many of whom you've met, and others that we hope you'll enjoy getting to know! Please enjoy our featured series: the Staff Spotlight.
This month we spoke to Megan Kozich, a Senior Training Content Manager who helps MBO continue allowing our clients to do the work they love, the way they want, each and every day. Having been at MBO for more then a decade, Megan truly lives our values on a day to day basis! Read our exclusive interview with Megan to learn more about Megan's commitment to always learning, developing and achieving one's greatest goals and her insider advice for those searching for right career.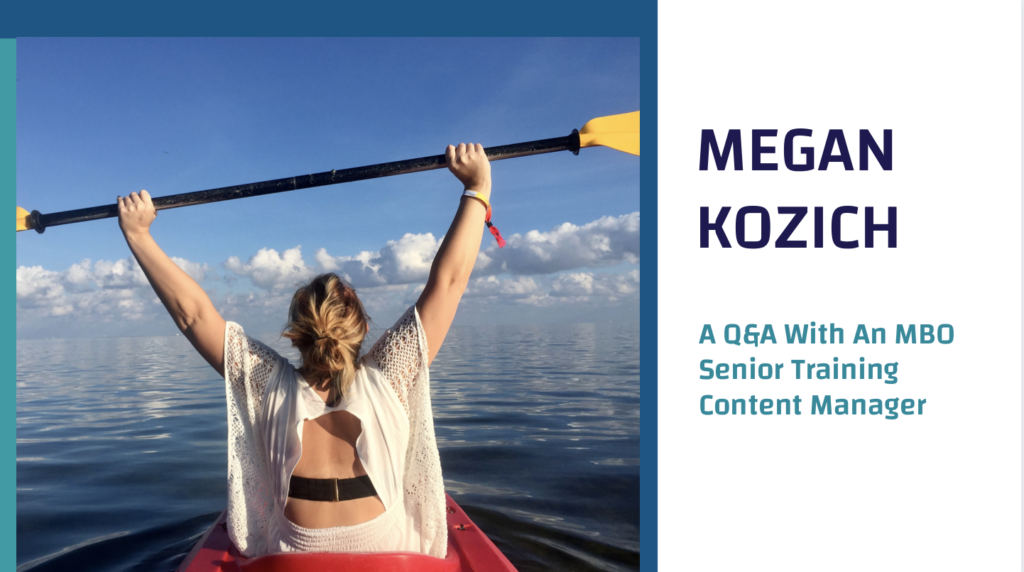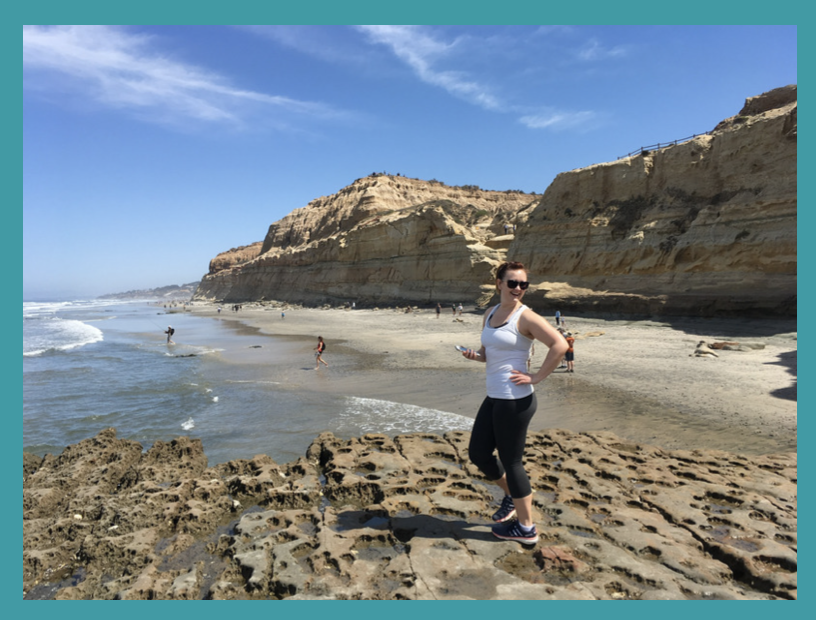 When I first sat down with Megan I wanted to know why she's been committed to MBO partners for more than 10 years and what keeps her coming to work. Her response:
My co-workers. I know you're not supposed to say this, but after 10 years at MBO, my co-workers are really like family. And what I love most about them is that they are always willing to lend a hand. MBO is a small company that is leading the new of way of working and really shaking up the industry, so everyone is pretty busy. But despite this, time and time again I see people reaching across teams and departments to help out whenever it's needed. I'm very grateful to have such a supportive environment around me and feel very lucky that I will always have help when I need it.
She continued to tell us that some of the most influential piece of advice was from one of her MBO mentors. She told us: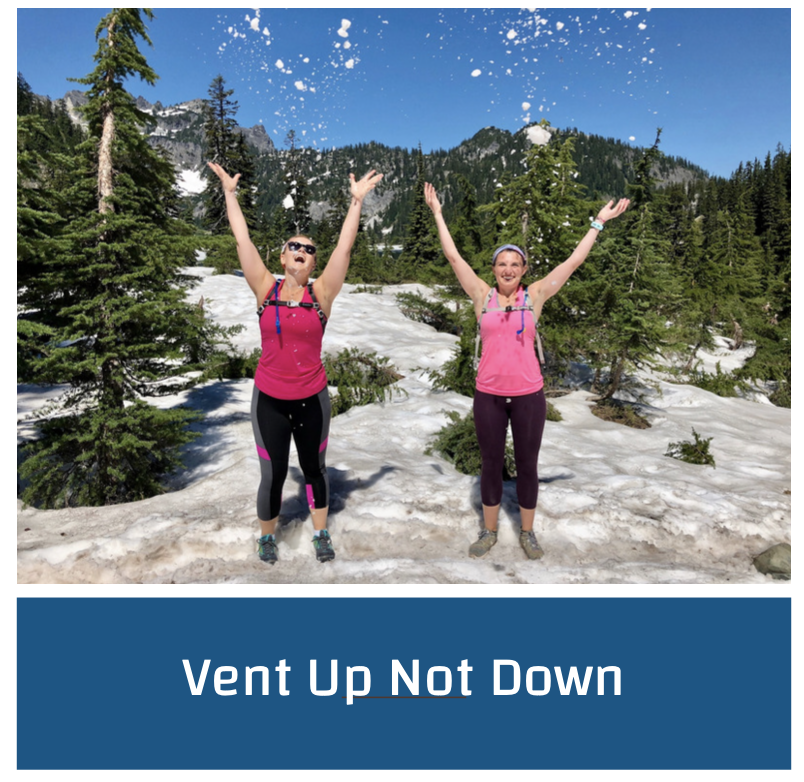 My first manager at MBO used to say: "Vent up, not down." This is just a simple way of saying: if you want something to change, go to the person who can actually help you change it. When you don't, your call for change is unproductive, goes nowhere, and ends up fueling a negative culture. One of MBO's beliefs is "Feedback is a gift" and this advice goes right along with that belief. I have saved so much time and energy by going right to the person who can help me and offering feedback for change.
When I asked her what her own advice is for those seeking a career they love and could possibly see themselves doing for ten years, like herself, she advised and gave a fool proof guide:
When looking for your first job, remember that you are interviewing a company just as much as they are interviewing you.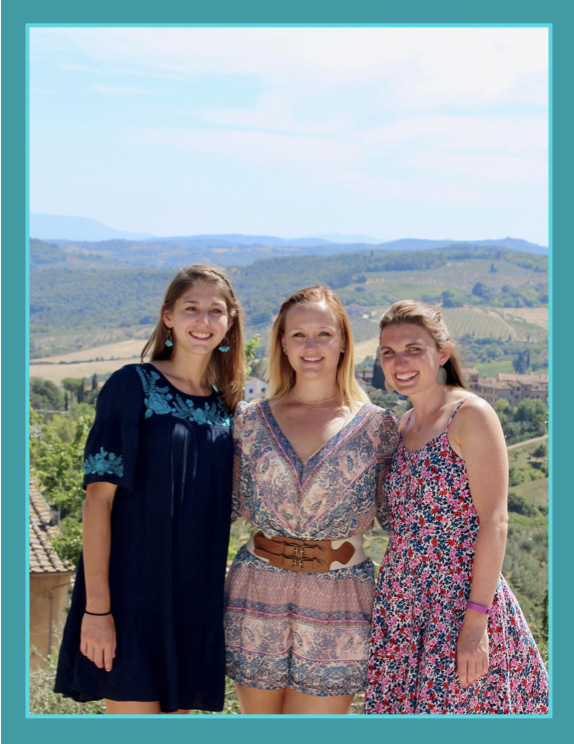 Don't be afraid to let them know what's important to you and ask questions during an interview like:
"How would you describe the culture at [company name]?"
"What training and development opportunities do you offer employees?"
"What are some unique ways your team works together/communicates?"
At the end of the day, you don't have to find the perfect job right away, but you do want to find a company that matches your values and will help you reach your career goals.
She added to this by saying one quote she lives by and encourages those who are seeking their place in the world to live by as well is:
"Find out who you are and do it on purpose."

Dolly Parton
At MBO, we put a lot of value in focusing on our strengths and really leaning into them (instead of apologizing for our weaknesses and trying to make up for them). I'm a big fan of this because, to me, focusing on your strengths is part of discovering who you are and the value you bring to every situation. But discovering who you are isn't a destination. It's a journey and constantly evolves—and that's what makes life so exciting!
This led me to wonder what experience prepared her for her current role with MBO.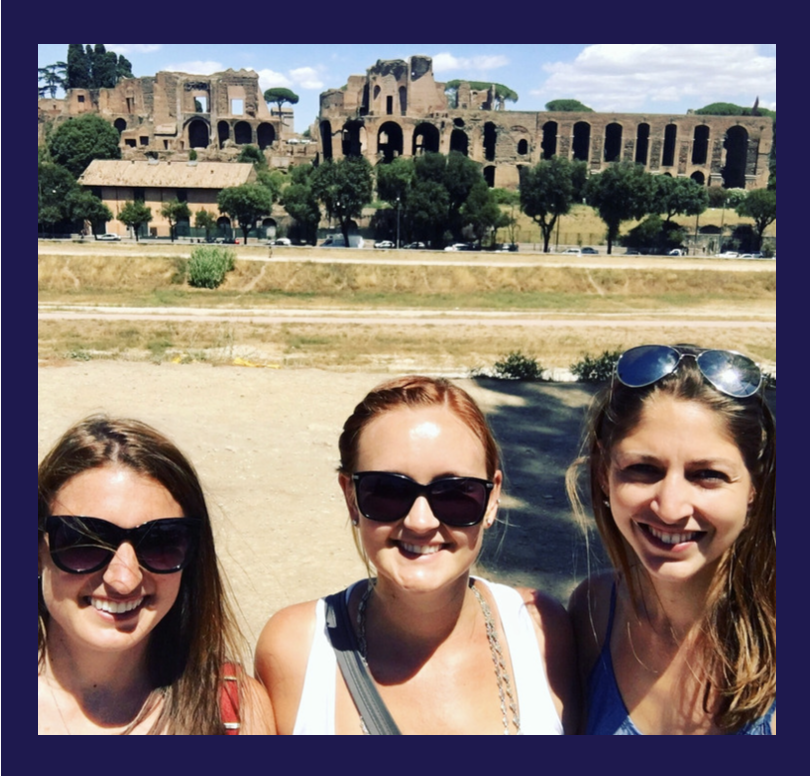 I went to Longwood University where I majored in Communication Studies with a concentration in Mass Media. My major coupled with the small class sizes at Longwood meant that I got a lot of hands-on experience with graphic design, public speaking, and creating and editing videos. This made for a much easier transition into Training & Development because the learning curve to create curriculum materials and training videos was much smaller. But that doesn't mean I didn't have to take ownership of my own learning and teach myself a few tricks.
Since I was the first Training Specialist for MBO, there wasn't anyone who came before me who I could emulate or get advice from. So, I took an ad hoc college course on curriculum design, completed several LinkedIn Learning courses, watched countless YouTube videos, and reached out to my friends who are teachers for advice (in fact, I still do). I try to apply this Abigail Adams quote to every new challenge I'm faced with in my role:
"Learning is not attained by chance, it must be sought for with ardor and attended to with diligence."

Abigail Adams
Understanding that Megan knows the value of reaching out for advice and inspiration when she needs it, I wondered if there was anyone who made Megan's top inspiration spot. She told me she had two individuals she would say have always inspired her and always will: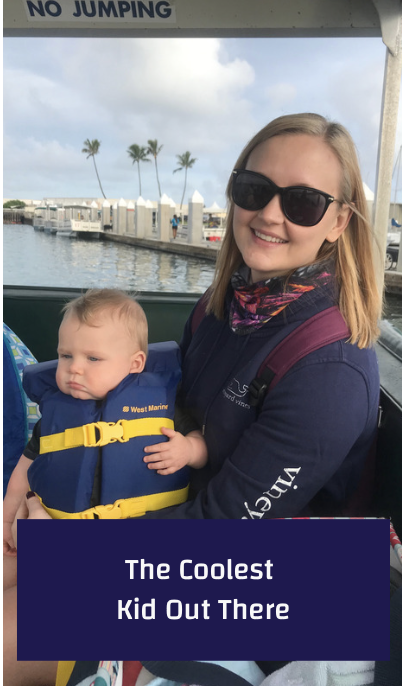 I have a sister, Jennifer, who is two years older than me and I don't think I will ever stop looking up to her. She is smart, open-minded, and such an amazing mother to my nephew Declan (who is the coolest kid on the planet). She once told me that complacency is the most dangerous place to be and that really stuck with me. If you're content for too long, often times you don't challenge yourself and risk getting stuck in one place without much growth or new experiences. So, I really try to push out of my comfort zone and do more of what scares me.

Outside of my family, I absolutely love Carla Harris (Vice Chairman, Managing Director and Senior Client Advisor at Morgan Stanley). I could listen to her speak all day! I've watched her TED talk, heard her speak at conferences, and plan on reading her books. I highly recommend looking her up. She's such a motivational speaker with amazing insight into excelling in your career and improving workplace culture.
After seeing Megan's strive to experience new challenges and challenge yourself in order to become the best version of you, I wanted to know what she does in her personal life that lived up to this worldview.
I started by asking the obvious: How do you challenge yourself outside work?
Her answer was ASTOUNDING:
Growing up, I loved writing and had started a number of writing projects without ever finishing any of them. But after college I told myself: "If you start writing something again, you have to finish it this time."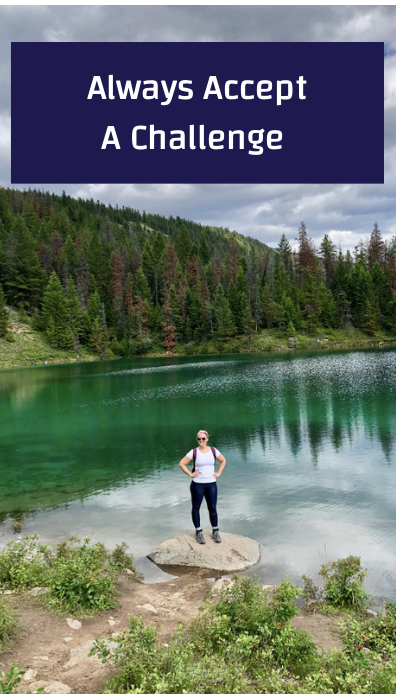 It took me seven years but, eventually, I self-published a book! It's not perfect and it was one of the hardest challenges I've ever given myself but I'm very proud of what I accomplished. And, as hard as it was, I'm thinking about writing another one. Shameless plug: it's called View from the Edge, you can buy it on Amazon, and 50% of the profits go to the Cystic Fibrosis Foundation.
I then asked her what she enjoys doing with her time outside work. She responded that:
One thing I absolutely love to do is travel. Anytime I have the opportunity to explore a new place, meet new people, or try something new, I take it (especially if there will be hiking involved)! I've traveled with friends, family, and even by myself and can honestly say that every trip has been a blast. Some of my most favorite places I've been include Banff, Alberta Canada and Florence, Italy. I can't wait to travel again and am hoping to cross an African safari off my list in a few years!
Megan always reverted back to her main life motto: to always accept a challenge, and always give whatever you decide to do your best shot. She is an inspiration to all of us at MBO and reminds anyone who works with her that they are in charge of their own life! You just have to have the courage to take on new challenges, learn new skills and always continue to pursue your dreams.
Eager to learn more about or submit a member of the MBO team for a future spotlight? Drop us a line and share your suggested submission. We'll continue this series throughout 2021 and beyond.
Subscribe to our
blog
Get a weekly email of our latest posts sent straight to your inbox
Learn

more

about the MBO Platform
FOR INDEPENDENT
PROFESSIONALS
your independent business with MBO
Engage, scale, and optimize
your independent workforce