MBO Partners Announces Staffing Alliance Revenue Share Program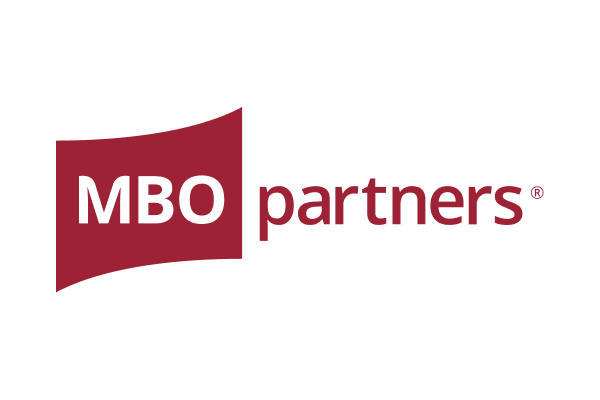 Herndon, VA ñ March 17, 2009 MBO Partners, the leading provider of independent contractor compliance and engagement solutions, announced today that they are creating a new Staffing Alliance program to reach out to the troubled industry. The Alliance would empower approved staffing companies to use MBO Partners as an independent contractor engagement vehicle, allowing them to expand their scope of services and earn additional revenue.
ìHaving served independent consultants for more than 20 years, our solution is the perfect bridge between independent contractors and the businesses that need to work with them,î says Gene Zaino, President & CEO of MBO Partners. ìIncreasingly, talented consultants are finding their own work without intermediaries. Now, staffing suppliers can leverage MBOís capabilities to engage this sector of the workforce that is growing even in this economic downturn, while helping their clients reduce cost and engagement risk. The staffing industry is suffering through a massive contraction, and they need new business models to capture additional revenue and position themselves to survive and thrive.î
MBO Partners uses a proprietary online accounting and payroll system, MyBizOfficeô, to enable independent contractors ñ including SOW consultants — to operate their own businesses inside MBOís corporate infrastructure. The solution not only empowers sole-proprietors and small businesses to operate efficiently and take advantage of big company benefits, but it also ensures that worker classification and tax compliance regulations are upheld.
Through the Alliance, staffing companies will be able to deliver MBOís proven compliance results to their clients. ìOrganizations using MBO Partners are able to capture 11% more contingent labor spend inside their program than organizations not using MBO, according to the research performed for the Aberdeen 2009 Contract Labor Study,î said Chris Dwyer, Aberdeen Group. ìThey are also driving an independent contractor compliance rate that is 30% higher than the average enterprise.î
On March 18, at the Staffing Industry Executive Forum, Zaino will be an expert panelist for, ìThe Other Contingent Workers: What You Need to Know about Independent Contractors,î a session targeted to help staffing companies understand the requirements for independent contractor engagement.
About MBO Partners
MBO Partners makes it easy for independent consultants and their clients to work together. With their Portable Employer of Recordô service powered by MyBizOfficeô, MBO Partners is the preferred alternative to self-incorporation for consultants, freelancers, and independent contractors. For organizations that use contract talent, MBO Partners is the leading Independent Contractor Engagement Specialist (ICES) and the preferred provider of consolidated contractor payrolling, 1099 risk mitigation, and independent contractor compliance solutions. https://www.mbopartners.com
Subscribe to our
blog
Get a weekly email of our latest posts sent straight to your inbox
Learn

more

about the MBO Platform
FOR INDEPENDENT
PROFESSIONALS
your independent business with MBO
Engage, scale, and optimize
your independent workforce